During my time working in innovation in the consumer packaged goods and banking industries, I learned a lot about how to get a large company to think and act differently. Organizations often struggle with defining their vision for innovation, identifying their corporate "intrapreneurs" and embracing a learning culture.
I've since joined MaRS to help businesses of all sizes with their corporate innovation strategies and practices. Through MaRS Verge, we deliver tailored workshops, events and a conference for intrapreneurs who are making innovation their day job. We think it's crucial for businesses of all sizes to prepare for the future by investing in innovation.
Here are four lessons I've learned about corporate innovation:
1. Know what you're trying to do and why.

Define a strategic intent that's grounded in a clear problem to solve.
Do you really understand your core customer challenge or business problem (stemming from a customer problem) that could unlock true growth if only you were able to focus on it? If not, you need to. Use that as the goalpost to inspire yourself, your team and your corporate leadership.
Define a vision that is straightforward, specific and pithy, so that when you get in the elevator with your VP you can share it. You want them to be able to repeat it (and understand it) even when you're not there. Start your team meetings and leadership reviews with it.
This isn't just a theoretical exercise—you need to understand what you're trying to do so that you can evaluate your learning activities, strategic choices, learning results, and so on against it. Don't be so inflexible that you're unwilling to pivot as you receive new information and test the limits of your hypotheses—but be clear when you do so.
Don't miss sight of the fact that you want to start with a problem to solve. Too often you'll find that corporate innovation at large companies is more about a "solution" looking for a problem ("we have this great new technology…and we have this profit target to hit…"). This leads to incremental innovation at best. Strive for more.
2. Identify your corporate innovation champions.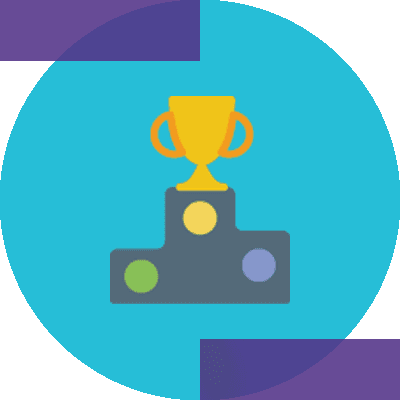 Being an intrapreneur isn't easy. You're taking up valuable company resources to go explore "out there" ideas that might not seem relevant to the day-to-day business. You may be working out of sight (and out of mind?) of your peers and often the leadership.
As an example, I spent the first couple of years of my early Gillette innovation days as the sole brand guy in the Boston "World Shaving HQ," while the rest of my team was in Europe. I worked on confidential programs and couldn't share anything with my peers or the majority of the management stream. Innovation big bets are easy to kill because the management stream is generally focused on and incentivized to consistently hit quarterly targets and fight day-to-day fires. Comb through the history books of a company like P&G and you'll see how close things like the first 2-in-1 shampoo/conditioner, Febreze® or even Pampers® diapers came to being quashed.
Get comfortable with the fact that your upstream project is going to be on the chopping block multiple times in its lifecycle. Find the champion who believes in your strategic intent and is willing to go the distance with you to keep it alive. Fuel them with data—but don't overlook the importance of personal conviction and belief to support why this piece of work is the right bet to make for the good of the business.
If you're lucky, this champion will be your boss and you will have direct access to them. If not, scour the organization to find a true believer with the right muscle to flex.
3. Embrace learning versus qualifying.

Most big companies have defined stage-gate processes with clear "go/no-go" decision points. However, these yes/no decisions are often derived from some quantitative test that measures stimuli that a real consumer might never even see.
It's common practice in the corporate world to do things like concept testing: put a few paragraphs on a page, slap a price on it and ask people if they like it or not. This is trying to qualify a strategy, and trust me, all a consumer ever sees is the actual execution (which never looks like the strategy you just "qualified"). Even worse is when a qualification processes can be gamed. Ask anyone who's ever worked in advertising what using a puppy or a smiling baby does for the testing score.
To break this cycle, you need to truly embrace the concept of learning versus qualifying:
Define a learning plan (not a qualification plan) and be clear about your specific, measurable learning objective.
Focus your learning on the killer issues specific to your project—the ones that will sink the ship if you can't figure them out.
Create a set of testable hypotheses, design your learning methods to support collecting the data and then analyze the data objectively.
Get your leaders to agree to your learning objectives and align on the killer issues early.
This way, when it comes to the "go/no-go" stage gate, you'll be clear on why you may have deviated from the usual process and how the data you've collected in your learning journey informs the decision to be made.
4. Ask for more than you think you'll get.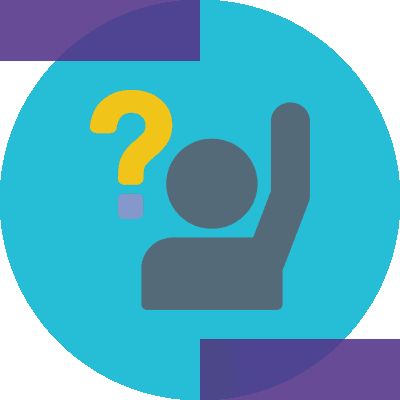 Do it respectfully, and be sure you have a clear rationale as to why, but don't shy away from what's needed to deliver a BHAG (a big, hairy, audacious goal: see Built to Last by Jim Collins). This is a pretty common negotiating tactic, but if you want to drive action, you can't be afraid to ask for what you need.
Before moving back to Canada from the US, I led the strategy design for a major future platform for Gillette. When I was asked to lead the team, I was pretty Draconian (not my usual style). I said that I'd love to lead the work, but in order to deliver on the strategy, I would need to handpick a team, define the way leadership would engage, and get agreement on a very aggressive project plan. Because I was clear on how this would enable success and had already created the case for how important the work was (grounded in strategic intent, hint, hint), I got far more of these requests granted than I would have had I tried to play to politics and the soft sell.
---
Interested in learning more about corporate innovation?
MaRS Verge: Making Innovation Work is a curated gathering of corporate innovation directors and managers who are ready to challenge the way they think. Join us on November 15 for MaRS Verge and gain an updated set of skills, new innovation contacts and a different way of thinking. Early-bird pricing ends September 30!
[button href="http://www.marsverge.com/?utm_source=marsdd&utm_medium=blog&utm_content=4lessons" target="_blank"]LEARN MORE & REGISTER[/button]