Over the coming weeks, MaRS will profile various entrepreneurs in Portraits of Innovation, a photography exhibition showcasing Ontario's diverse tech leaders. Today we speak with Roxana Zaman, co-founder and COO at Maple, to get her thoughts on her company, creativity and tenacity.
Roxana Zaman never considered herself a creative person — until she took on the most creative of jobs as co-founder of Maple, a Toronto-based startup that provides all-day, any-day online access to doctors across Canada. "I thought I was hardwired to be a numbers person," she says. "Today, I help lead our operations, branding, marketing and more.
"I realize now that anyone can be creative. And creativity is a crucial trait of any successful entrepreneur."
Like many founders, Roxana's enterprising spirit was rooted in an inspiring family story. Born in Romania during the dying days of the Cold War, Roxana immigrated to Canada with her family in 2001. They were looking for a better life: quality education, more job opportunities and, of course, strong public institutions like healthcare.
Her family thrived, and Roxana attributes her appetite for risk to her parents' courage as immigrants. It's what gave her the confidence to leave a stable career in banking for the uncertainty of the tech sector. And that same spirit has allowed Maple to become one of the country's most promising health startups.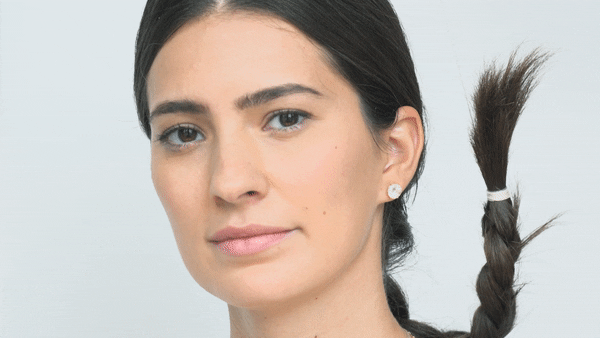 Maple's tech incorporates user-friendly features already active in popular innovations like online banking and digital ride-hailing. For a small fee, users are connected within minutes to a doctor for diagnosis via e-chat or video conference. Conversations are private and secure, and patients can also have their prescriptions sent digitally to a pharmacy of their choice. Efficient and affordable, Maple's tech streamlines the healthcare system and, most importantly, enables patients' timely access to care.
When Roxana and her co-founders launched the company in 2015, telemedicine was in its infancy, and many Canadians were wary of its safety and effectiveness. Today, Maple serves over 100,000 patients through more than 100 enterprise clients (hospitals, benefits providers, insurers etc.), and has expanded its services to include dermatologists, psychotherapists and cannabis experts.
Building Maple required thinking outside the box — having the foresight and boldness to disrupt Canada's cherished healthcare system — and assembling a team that could sustain that commitment to creative thought. "I think diversity is the key to Maple's identity," Roxana says. The company's founders come from disparate fields (banking, medicine, design); its employees boast varied educations (IT, economics, philosophy, etc.); and 70 per cent of the team is female, a rarity in the tech community.
Maple is very much a startup and proud of it: nimble, collaborative and unburdened by convention. And like Roxana, we're eagerly waiting to see what it creates next.
See the full exhibition.