Note: This post originally appeared in Yonge Street Media. It has been re-posted here with permission.
"Everyone is trying to create the next Silicon Valley."
That's what Salim Teja, managing director of the ICT Services Group at MaRS, says to me as we chat over the phone. The conversation mirrors a recent Atlantic article called "Why the 'Next Silicon Valley' Is Always Silicon Valley." Both Teja and Derek Thompson, the author of the article, have similar points: replicating the success of Silicon Valley somewhere else is going to be difficult and perhaps impossible.
But Teja and his colleagues at MaRS and across Ontario are going to try anyway.
Since 2010, MaRS has been at the centre of the Ontario Network of Excellence, an initiative that aims to support and advance innovation-based entrepreneurship in Ontario. Regional Innovation Centres—RICs for short—are the apparatus through which the programs operate. There are 17 in total, each with the same mission.
"As far as services go, they mainly provide advisory services to consult with startups in the area, as well as education-based programming, networking programs and connectivity to venture capital and other like-minded individuals or groups in their area," says Amie Sergas, the director of the Business Acceleration Program at MaRS. "Basically, we try to surround the entrepreneur with whatever resources they need."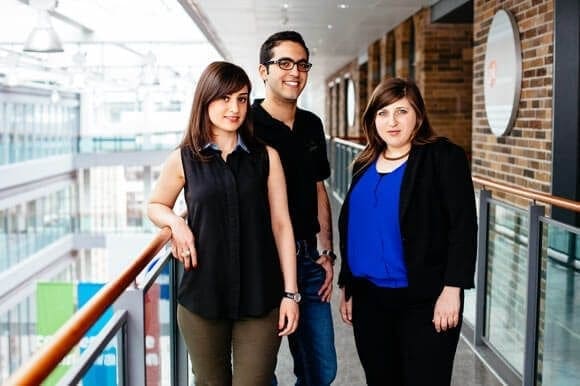 According to Sergas, "Similar models are emerging in Alberta and New Brunswick, and have been for the last couple of years, though those are more centred around the accelerator model. In the U.S., there's an initiative called SourceLink that's similar to what we're doing," she says. "What's unique about our model is that we have them spread out across the province. We try to make our resources hit every single corner of the province, and we get good coverage by doing that."
Ontario's program came out the realization that program overlap was not helping anyone, and that collaboration between different communities and entrepreneurs could take the entire ecosystem to the next level.
Communitech, based in the Kitchener-Waterloo area, is an example of the program at its most successful. Its history illustrates how most of the disparate startup organizations across Ontario evolved into a formal network.
Prior to 1997, the organization, then called The Atlas Group, started off as a small association of like-minded individuals. Some of its founders included Jim Balsillie of RIM, Tom Jenkins of OpenText and Peter Schwartz of Descartes. According to Steve McCartney, vice-president of Communitech's Startup Services Group, people like Balsillie and Jenkins realized that they had more to gain from collaboration than competition.
"It began because this community was smaller than it is now, and the people in it felt like they didn't have a voice," says McCartney. "They realized they were better off getting together and speaking in concert."
In 1997, the group evolved into a member-driven organization that offered many of the networking and mentoring services that the Regional Innovation Centres are known for today. After receiving a $26.4-million investment from the Government of Ontario in 2010, the current iteration of Communitech—the one that resides in Kitchener's historic tannery building—opened its doors. The building houses many of the area's top tech entities, including Google, startup accelerators such as Hyperdrive and Velocity, and startups like Vidyard.
Thanks to the efforts of groups like Communitech and the startups that have always been an integral part of its ecosystem, Kitchener and Waterloo, an urban area a fraction of the size of the Greater Toronto Area, has, as McCartney likes to say, "always been able punch above its weight."
The road to Toronto
The next stage of Communitech's evolution—and, in fact, that of the whole network—is to become more closely integrated into what's happening in Toronto and all the startup communities in between the two cities.
"What we've learned as a community is that physical proximity matters. An impromptu and haphazard exchange of ideas contributes to a system that yields higher quality and faster growing tech companies," says McCartney. "What it comes down to in everyone's mind is that if we can't put them all in one place, which isn't realistic, we at least have to make sure that everyone in this cluster is aware of one another, and, even more importantly, we have to reduce the travel time between them."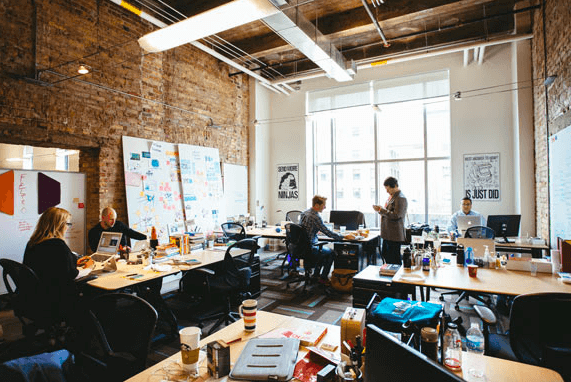 In an article published by the Canadian Press, Iain Klugman, president and CEO of Communitech, talked to journalist David Friend about the need for Toronto and Waterloo to unite into what he called a "supercluster."
"We need to gang up to take on the world," he said.
Accelerating the emergence of a tech supercluster in Ontario depends, in part, on the construction of a high-speed rail line between Toronto and Kitchener and Waterloo. Unfortunately, while Transportation Minister Glenn Murray promised that the Liberal government would consider investing towards a link between the two areas, any construction will have to wait until after a new government is elected in June.
"I see it happening in the next two or three years. U.S. investors already see us as a region; they don't differentiate between Toronto and Waterloo. I know we have our ideas about how we position ourselves, but they don't see that," says Teja.
"We have a stronger and more cohesive story when we talk about ourselves as a region. I think it absolutely has to happen, and I'm already starting to see it happen informally. Hopefully it starts to happen formally in the next couples of years."
Collaboration instead of competition 
According to Salim, the advantages of regional collaboration are too good to pass up. First, a more organized region will allow for better utilization and allocation of resources and investments, ensuring that there's little to no overlap between programs and services; second, a cohesive region will be better able to tell our story, which, Salim says, will help attract additional investment from outside of Canada; finally, from a talent perspective, a regional strategy will help connect skilled individuals with the best possible opportunities.
Still, optimism needs to be tempered. Almost everyone I spoke to for this piece agreed that Ontario's emerging tech cluster will likely not rival the scale of Silicon Valley anytime soon. "Quite honestly, it's going to be hard to do. I lived there. I built a startup there. I know how that whole machine works: It's the centre of the universe when it comes to technology and innovation, but I don't think anyone is every going to be able to recreate that," says Teja.
A lot of that has to do with the lack of big, homegrown players.
"What we're missing in Toronto is a large group of been there, done that people. Everyone always says that we're cash strapped, or that there's a lack of capital. It's not true," says Sergas. "What we're missing are the large anchor organizations that were born and bred here. The biggest heartbreak for me was when Nortel failed. We suddenly lost a company that had the structure and capacity to support smaller startups."
However, Teja says that doesn't mean its Silicon Valley or bust. "I think we're starting to see some weaknesses in their model that other regions are going to be able to capitalize on and build upon." Ontario has one major advantage over Silicon Valley and it's that the province's talent is more affordable and loyal than its counterpart in California.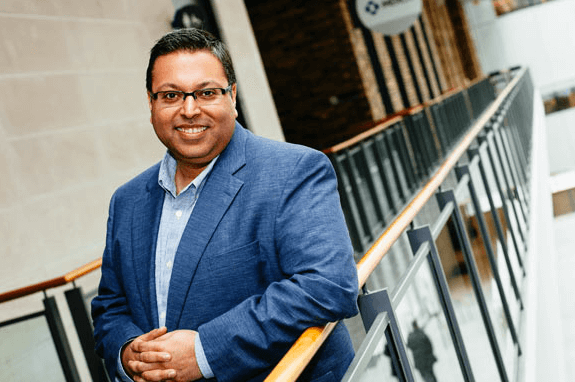 "[Investors] don't see the talent wars to the degree they see it in the Valley, and so for them a different region is very attractive, because there's that stability here," says Teja. The recent funding success of companies like Shopify and Wattpad is to Teja's point. Although both had several Canadian-based venture capital firms take part in their rounds, they also had significant support from American firms. Shopify's Series C round was led by Felicis Ventures, a firm based in Palo Alto, CA, and Wattpad second biggest contributor during its own Series C was August Capital, another firm based in California.
Ontario's tech ecosystem might never reach the scale of Silicon Valley, but perhaps that's not the point.
Consider Toronto's film industry. It took decades to build the city into a viable film and television hub, but as of 2012, Toronto's film industry contributes an estimated $1.2 billion to the local economy. And yet that number, impressive as it is, pales in comparison to the ten of billions that Hollywood generates. That said, no one in their right mind can say that this city's film industry is a flop.
So while the footprint of Southern Ontario's tech ecosystem will likely always be smaller than Silicon Valley, it will emerge as its own distinct powerhouse, one that is fuelled by regional collaboration.
Story by Igor Bonifacic. Photos by Tanja Tiziana.
Read more