Years ago, the category of education venture capitalists didn't exist. "I won't touch education," investors used to say. The problem, as many edtech entrepreneurs will tell you through clenched teeth, was that the traditional K to 12 education market was famously complex and fractured.
The bureaucracy itself hasn't moved much in the last few years, but there is a new crop of education entrepreneurs, many of whom have been working with MaRS, who have settled upon distribution channels and creative business models that don't depend on acceptance from a reluctant bureaucrat. This has led to an explosion of interest from investors.
In North America there is no single education market for education entrepreneurs to grow into. Rather, there are a whopping 20,000 school districts under the control of a patchwork of federal, provincial, state and local regulators. This makes the scaling of education ventures exceedingly difficult.
The higher education space is easier to disrupt by virtue of its being non-mandatory, but it still carries with it the weight of the history of the way things have been taught and the way things are distributed in ivy-covered classrooms.
In response, a new wave of entrepreneurs is seeking to disrupt the education market by "going around" the traditional vertical of education. Instead of making phone calls to superintendents, principals, trustees and teachers, only to be told that they do not have the power to make a unilateral decision, these entrepreneurs are going directly to their end users.
In his classic book on disruptive innovation, The Innovator's Dilemma: When New Technologies Cause Great Firms to Fail, Clayton Christensen outlines the process by which disruptive innovations get accepted into new markets. Industry leaders are never the early adopters of new models and always miss disruptive innovations because they think they have no relevance to their current customers.
In 2008 Christensen updated his thesis and applied it to the education industry in Disrupting Class: How Disruptive Innovation Will Change The Way the World Learns. The schools, governments and administrators that are stakeholders in the education system are the current "industry leaders." They will, by virtue of their positions as defenders of the status quo, be slow to adopt disruptive technologies.
This is one of the reasons that the Bill & Melinda Gates Foundation, NewSchools Venture Fund and many other investors looking to change education tend to invest in charter schools or extracurricular innovations that parents and students can choose directly.
For some of the startups at MaRS, including Penyo Pal, OTEP Inc., PlayLab and Story Values, this means marketing curriculum-aligned apps, games and after-school programs not to teachers as a supplement to in-class work, but to parents as enrichment activities or homework designed to challenge students in new ways. After all, purchases for these products in a school can take months to be approved, while parents can make decisions out of their own household budget almost instantaneously.
Many ventures, such as eProf and Rayku, are setting up parallel education systems between experts on a particular topic and interested students through virtual classrooms and online whiteboards. These platforms appeal to anybody who wants to enrich their work life or abet their schoolwork without going through the complex and often expensive process of signing up for courses through official channels run by K to 12 schools or universities.
Ventures like Planboard and Spongelab do count teachers among their customers, but they set their price points low enough (if not free) that teachers do not have to go through the school purchasing process to buy their products. They look to other sources of income to defray the costs to their end users.
High school and college students themselves are the purchasers of Acadiate's student employment platform, managing e-portfolios for their job searches with rich video, file and data capabilities that makes the traditional resumé obsolete. Whether the platform is used within the classroom or endorsed by their college from the top down is beside the point.
Symtext, a distributor of "liquid textbooks," sells their e-books not to university administrators or publishing companies, but to the one player in the complex textbook procurement market that has control over the copyright and clearance of the material: the bookstores themselves.
Once end users, including parents, students and teachers, get hooked on new technologies delivering better results in learning, they will put pressure on the system from the outside to better change and adapt. Expect education to change drastically over the next 15 years, not from within, but from without.
One of Clayton Christensen's main predictive models through his research at Harvard University is that any innovation traces an S-curve as it grows. It starts off slow, experiences an exponential boost when external pressures build and then tapers off to full market penetration.
The year of the inflection point where edtech is poised to take off? 2013.
Read more on the ventures mentioned above by selecting the following :
Acadiate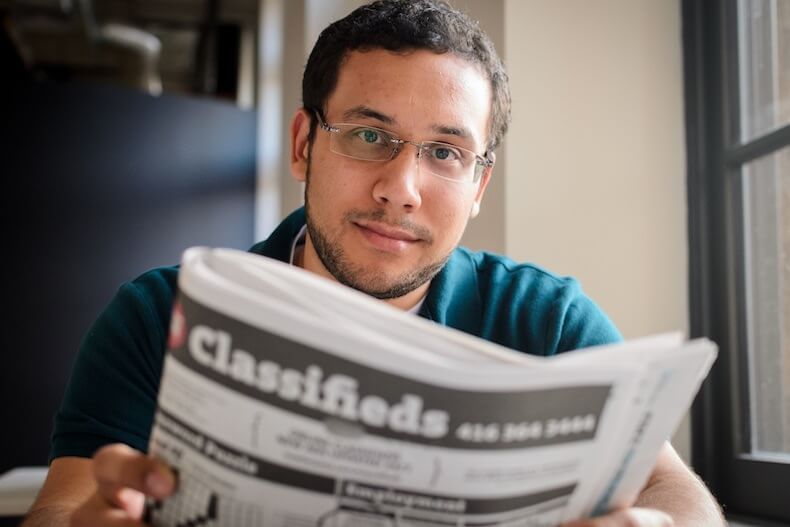 How does Acadiate bypass the bureaucracy of selling into the education system?
We started Acadiate because existing student employment products focus on making life easier for school staff. We believe that the focus of any student employment product should be the student.
One of the best things about Acadiate is that it has the flexibility to work in a variety of different educational scenarios. Acadiate can be used in the classroom, in placement and co-op situations, by career centres and by students on their own. Getting Acadiate into career centres or directly to students allows us to get users, awareness and feedback without having to wait to complete the lengthy buying process associated with most large schools. Deans and chairs from specific schools are great to talk to because they have a strong understanding of the needs and expectations of their students and they also possess the influence and authority to make purchases that will benefit the school and its students.
How does Acadiate differentiate itself from its competitors?
We started Acadiate because existing student employment products focus on making life easier for school staff. We believe that the focus of any student employment product should be the student.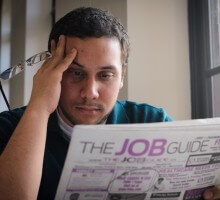 Our drive to put students first is a huge differentiator for Acadiate. First, Acadiate for Students is freely available to any student because we believe that school budgets and bureaucracy should not get in the way of improving student employability. Second, Acadiate for Schools was designed to help schools meet the employability needs of students more effectively. This means delivering a product that is versatile, but that also maintains its focus on improving student employability in all situations. Third, by having a diverse set of students and schools on one platform, Acadiate for Employers (which is currently in development) makes students more accessible and attractive for employers, and allows Acadiate to bring more opportunities directly to students.
What is the most valuable thing you've learned about the education market while marketing your product?
The biggest lesson we have learned is how fragmented higher education can be and how that fragmentation opens up many different possible points of entry. Most colleges and universities are simply governing bodies that overlook a collection of dedicated schools that usually work in silos. For example, most institutions will have a business school, an arts school, a technology school etc. Each of these schools has its own unique budget, culture, needs, strategies and ways of making purchasing decisions. Your product may not fit in one school, but it may be a perfect fit in another. While learning the intricacies of each school makes marketing much more time consuming, taking the time to understand a school enables a company to better position its product to fit the needs of the institution it is marketing to.
eProf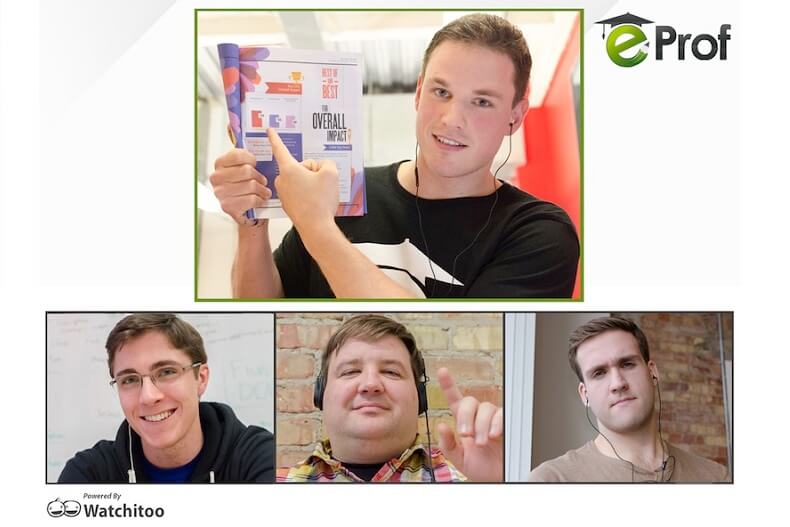 How does eProf bypass the bureaucracy of selling into the education system?
We knew early on that we had to establish a marketplace that was completely independent of academia. We think that the biggest barrier to succeeding in the education market is moving too slowly. Too many edtech startups are putting all of their eggs in one basket by partnering with school boards and universities. At eProf we are committed to supplementing and augmenting the current education systems, but we think the best way to achieve this is on a completely independent platform. At eProf we are the middleman between online teachers and students.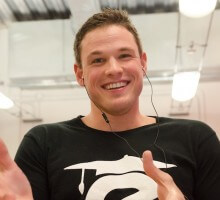 How does eProf differentiate itself from its competitors?
It's no secret that the current model of education is outdated and needs innovation. Teachers are frustrated with strict curricula and repetitive classes, and students have it even worse, graduating with crippling debt and—in many cases—no marketable job skills.
Online education is the future, but it doesn't know yet what it wants to be when it grows up. The current top 10 edtech companies are asynchronous, which means they are neither live nor interactive. This is a big problem because students overwhelmingly prefer to learn in live settings.
That's why we built eProf, a live learning platform that gives teachers a personalized landing page, integrated payments and, most importantly, a live virtual classroom to conduct interactive classes. We haven't forgotten about the students either. eProf offers students a cost-effective way of learning specific skills in a fun and social environment. In fact, our technology enables dozens of students to collaborate in real time.
At eProf we know what online education wants to be when it grows up. It wants to be interactive.
What is the most valuable thing you've learned about the education market while marketing your product?
People are ready for change in education. Teachers are looking for new ways to reach students and students are looking for more cost-effective ways of learning. Marketing your product is the easy part: teachers are more open-minded than ever before and students are hungry for change. There has never been a better time to be in edtech.
OTEP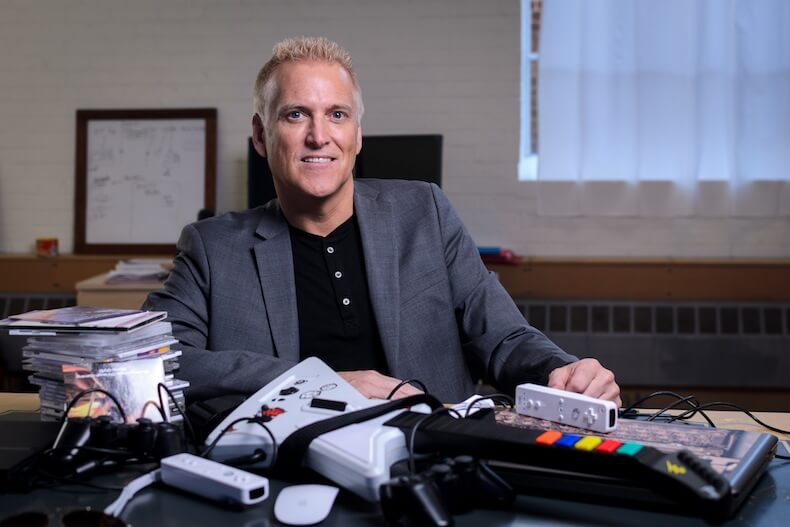 How does OTEP bypass the bureaucracy of selling into the education system?
Our product, Thriver, is a parent-focused solution that enables parents to be effective advocates for their children. We use video games to determine a child's learning profile and cognitive strengths and weaknesses, and we provide parents with real-world solutions and data on how to help their child. The child then plays adaptive games at home over a six-month period to strengthen cognitive weaknesses.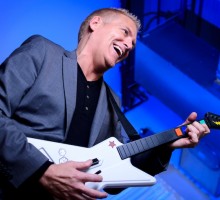 How does OTEP differentiate itself from its competitors?
Our online solution is designed to be used by parents and their children in the privacy of the home. Our cognitive screening is performance based over time and is not using data from a single point in time (such as bringing your child to a doctor).
What is the most valuable thing you've learned about the education market while marketing your product?
Parents need better tools to make informed decisions about their children and to understand how their children process information. A better-informed parent makes for a more productive parent-teacher relationship and better results for the children. Educators want tools to help differentiate learning in the classroom and it is important that any system that provides information is accepted and supported by the schools.
Penyo Pal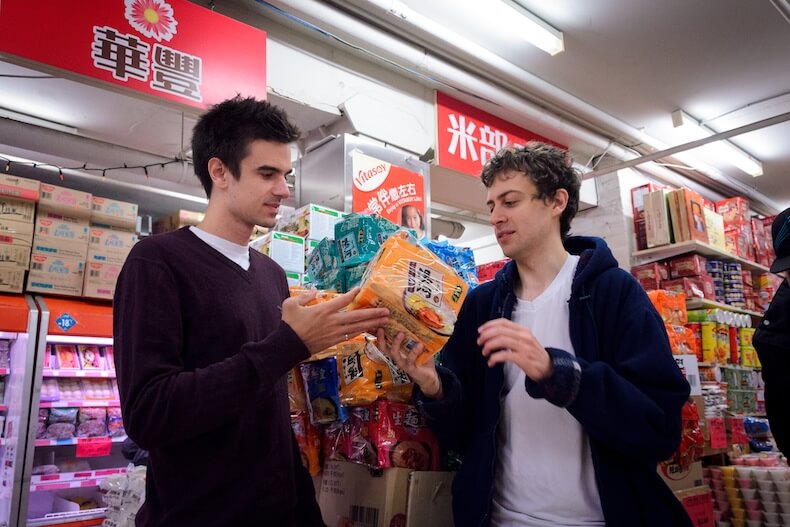 How does Penyo Pal bypass the bureaucracy of selling into the education system?
Penyo Pal Inc. bypasses the longer sales cycle for schools by selling directly to parents. Throughout the development of our business we have found that parents are open to innovation and are likely to try new educational methods at home. Many of the schools we've worked with have also been willing to innovate; however, it takes much more time to move through the traditional education sales channel.
We have found great success in going directly to parents who are involved in their children's education. For an early-stage company, the biggest indicator of success is early traction. Parents have been our number 1 resource in getting Penyo Pal into the hands of students, and using a direct marketing strategy has been most effective for us to date.
How does Penyo Pal differentiate itself from its competitors?
At Penyo Pal we believe in creating engaging and effective language learning experiences. Language learning has traditionally been done using more traditional methods, such as textbooks and classrooms. However, we are seeing a rapid change from these methods into more interactive and digital language learning experiences. Although our main competition remains traditional learning methods, we are also seeing several digital competitors in our space.
We differentiate ourselves at Penyo Pal by focusing on story, character and quality educational experiences. At Penyo Pal we have seen that students learn much more effectively when they are engaged in their learning. By generating stories and building characters that customers enjoy, we have developed a more effective learning product.
The most valuable thing that we have learned about the education market is that people are looking for more content. We have found that there is consistently a lack of high-quality content—especially in digital form—that parents can access. Many people have stated that there are some good tools and content available, but that they are very difficult to locate.
In terms of marketing, the most important thing we have learned is to simply get out there and try things. We have done many different marketing events—some have been very successful, while others did not provide the numbers we were expecting. The important thing is to try many different things and then evaluate success based on analytics and quantitative results.
Planboard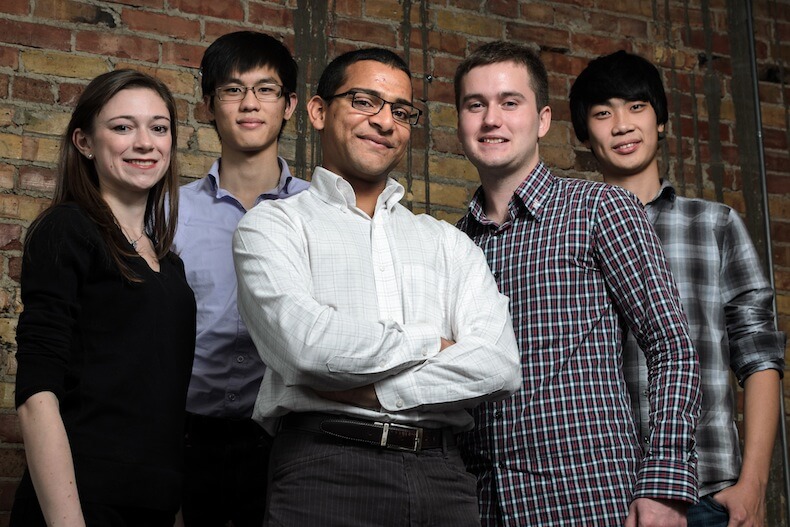 How does Planboard bypass the bureaucracy of selling into the education system?
We adopt a top-down and a bottom-up method for going to market. We work with the boards to adopt Planboard based on value to administration through reporting and collaboration, but we also allow individual teachers to subscribe to Planboard to make their lesson planning faster and more engaging.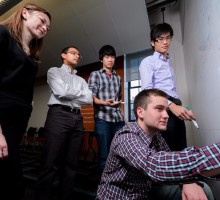 How does Planboard differentiate itself from its competitors?
We are the only solution that is focused on making teachers' lives easier by eliminating the administrative and organizational activities around teaching. We provide teachers with a centralized platform that replaces the plethora of sources for content that they create and refer to on a daily basis. The official curriculum expectations for most North American schools are also integrated within Planboard. The single biggest differentiator is that Planboard is built purely to allow educators to provide the best possible education for their students.
What is the most valuable thing you've learned about the education market while marketing your product?
The majority of the educators and administrators in the North American system are truly passionate about student success. An authentic approach to sales and marketing is the most effective methodology for success.
PlayLab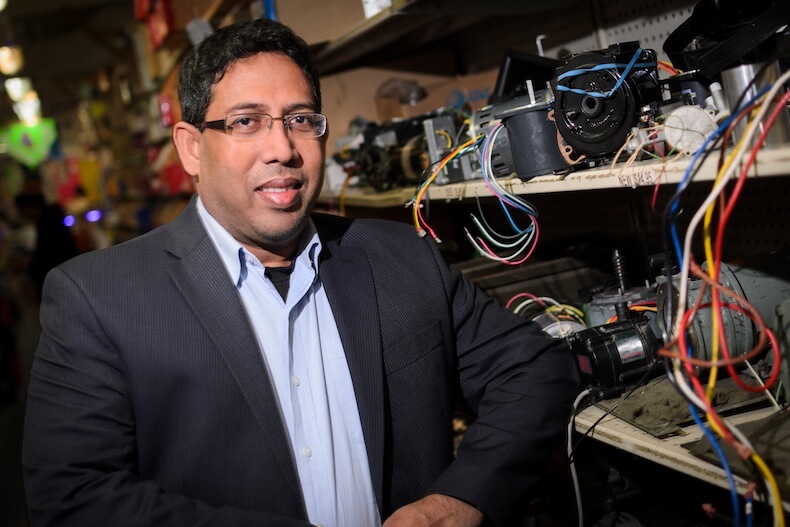 How does PlayLab bypass the bureaucracy of selling into the education system?
PlayLab's work has been recognized and supported by world-known education thought leaders including Sir Ken Robinson.
At PlayLab, our business models allow us to sell our products and services straight to parents. There are two main business models that allow us to do that: first, an Independent Facilitator Model (similar to a franchise model) allows trained individuals to offer PlayLab workshops to parents and their children in their communities.
Second, we sell our project kits, which are designed around our core processes (Design Thinking and Project Based Learning) and allow parents to purchase these kits and help their children work on them in the comfort of their own homes. Both these models are going to allow us to grow much more rapidly than selling straight to schools, which has been proven to consume much more energy and resources.
How does PlayLab differentiate itself from its competitors?
We are one of the first educational companies that is able to combine 21st century skills development, including innovation and entrepreneurship, into fun and organized workshops for children. From everything that we have learned running our workshops and watching children learn, we have developed projects that allow children to learn through play and that result in three main benefits:
Twenty-first-century skill development: These skills include the four Cs— creativity, critical thinking, communication and collaboration—as well as innovation and entrepreneurship.
Learning through play: Our sessions and our project kits guarantee that children will have fun while developing these invaluable skill sets, allowing them to be more successful in the future.
Combining design thinking with project-based learning: These processes are the backbone of PlayLab workshops and project kits, and are critical in allowing children to become masters in solving real-world problems.
PlayLab's work has been recognized and supported by world-known education thought leaders including Sir Ken Robinson.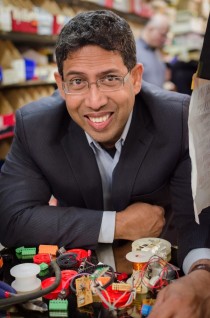 What is the most valuable thing you've learned about the education market while marketing your product?
Throughout our marketing efforts in recent years we have come to the realization that, in most cases, both educational institutions and parents are looking for educational products and services that directly correlate with school curriculum to help their children obtain better grades. There is a significant effort required in informing these parents and educators that the world is changing very drastically and that by the time their children are ready to enter the workforce, school performance will mean very little in terms of their future success.
Another valuable lesson we have learned during our market trials is that the customers who do not naturally "get" the PlayLab value proposition are looking for a scientific and quantifiable validation of our processes and products before being willing to consider buying it.
Spongelab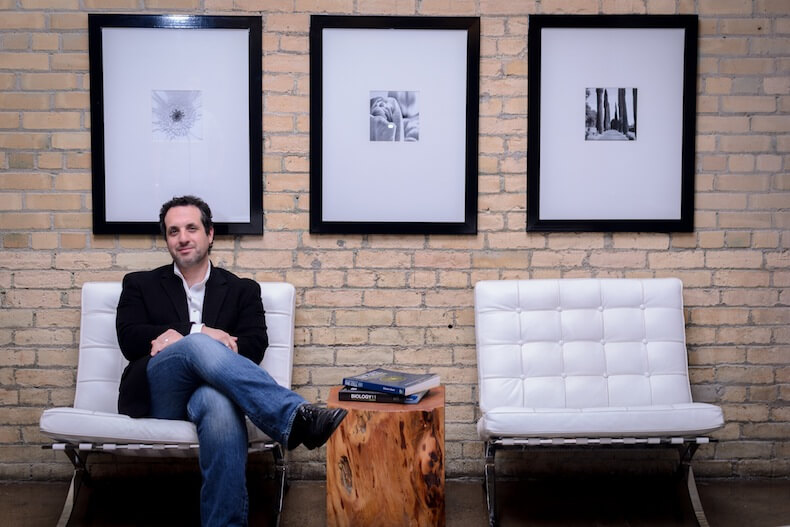 How does Spongelab bypass the bureaucracy of selling into the education system?
Spongelab is all about removing the barriers to accessing cutting-edge educational technology—and the biggest barrier for both teachers and students is cost. We do not charge teachers or students for our educational technology or content. This means that teachers can sign up directly without waiting for approval from their superiors.
To support this practice we have three key revenue channels. First, we work with partners in education to enhance the content and platform of our site and to tie it closely to the classroom experience, providing an educational marketplace for our users. Second, we provide professional development and enhanced platform features to schools and other teaching organizations, enabling them to use their own personal teaching files on our platform, for example. Third, we provide an enterprise solution to companies and organizations that integrates our process and platform into their online initiative through a rapid integration solution called STITCH.
Spongelab's growth over the past year has largely been a word-of-mouth, grassroots and social media­–based marketing effort. It's all about community.
How does Spongelab differentiate itself from its competitors?
The biggest difference between Spongelab and our competitors is that we don't charge for content. Spongelab hosts over 1,100 pieces of interactive educational multimedia, including games, simulations, videos, images and more. These are all free and open for access to all—no strings attached. Our content works incredibly well inside or outside of the classroom, and we have earned a lot of recognition for our interactive content in particular. We save teachers time finding content and also show them how to effectively integrate multimedia into their classrooms.
What we do sell in the education system is focused on professional development and on aiding compliance with educational technology. More and more, schools are being asked to use technology in their classrooms, but administrators struggle to get their teachers using technology effectively and uniformly across their schools. We help them do that and provide real data on how educational technology is being used—both by the students and the teachers.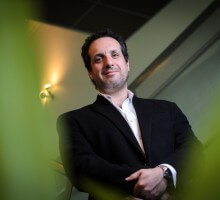 What is the most valuable thing you've learned about the education market while marketing your product?
Spongelab's growth over the past year has largely been a word-of-mouth, grassroots and social media­–based marketing effort. It's all about community.
Know your community: Our users love vetted, quality educational content, and so that's what we've really focused on.
Grow your community: Users really want to be social with learning content and growth is a convenient byproduct of that.
Support your community—and let it support you, too: Thanks to our users, Spongelab is like an organism itself, constantly growing with user-submitted content and publicly shared lesson clusters. Spongelab isn't just a static resource: it's a global science community for learners worldwide to share knowledge and spread science education.
Storyvalues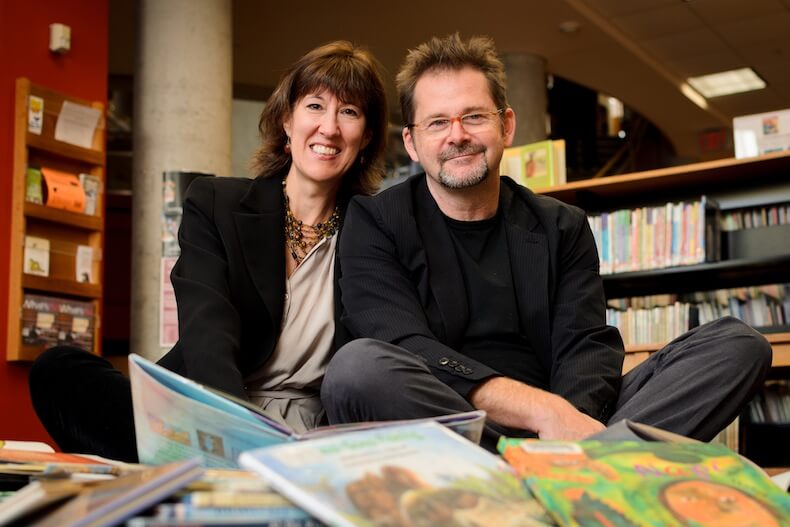 How does Storyvalues bypass the bureaucracy of selling into the education system?
Storyvalues has a magic secret: storytelling.
Every year we perform for thousands of children and adults throughout Ontario, where we see time and again how a well-told story captures the imagination and inspires the intellect. At these events, we distribute passports to children to take home to their parents, inviting them to listen to and explore the stories on the Storyvalues website.
The resulting interaction is deeply meaningful, encompassing factual information as well as rich creativity. This kind of profound engagement, achieved through storytelling, is the cornerstone of successful marketing as well as the foundation of education itself.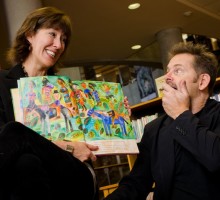 How does Storyvalues differentiate itself from its competitors?
Our approach is fundamentally different from that of our competitors in how we connect the transformative qualities of the storytelling tradition with dynamic live and online experiences. We are working with perhaps the richest vein of content to be found anywhere: the accumulated wisdom, imagination and information contained in world mythology, stories and fables. We use and expand upon this material to create a modern synthesis of a tradition that is as old as human history, yet resonates with current curriculum.
Symtext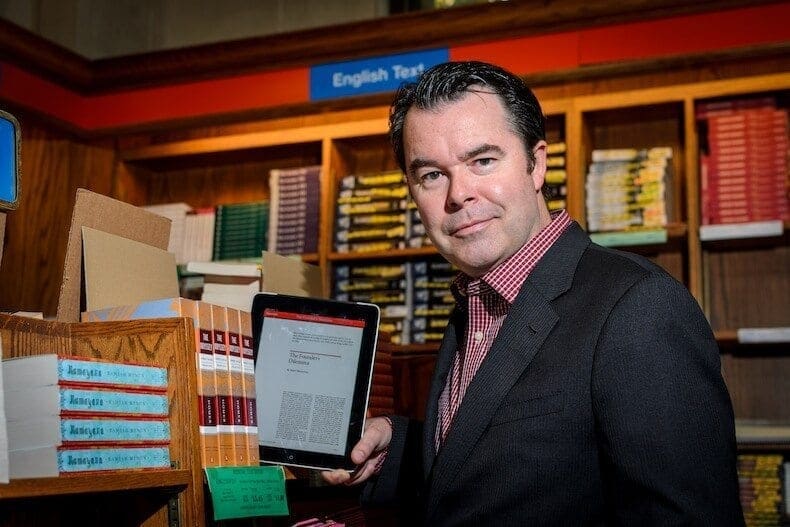 How does Symtext bypass the bureaucracy of selling into the education system?
We experimented a great deal with our business model, essentially searching for the right place to "dock" Symtext within higher education institutions. Ultimately, we're very flexible and we don't charge a lot for the platform, which avoids needing many levels of decision-making and approval. We do not set the retail prices for Liquid Textbooks—the schools do—so we're very compatible with schools' policies and procedures. Plus, we focus on developing technology that can be used by schools and educators in multiple ways. From selling pin codes in campus stores for one course to running open content in another, we are able to meet different and often divergent requirements.
How does Symtext differentiate itself from its competitors?
Compared with complete, generic works, the Liquid Textbook platform generates higher rates of student purchase, gives publishers new commercialization opportunities and offers schools a means to recapture income and data generated by learning materials. Working with our partner network we are able to clear copyright very quickly and inexpensively. The combination of lower costs for students and lower costs for us translates to a sustainable, scalable way to develop the custom learning materials market—a market which, by the way, we see inexorably absorbing the traditional textbook market as digital business models erode existing print-based business models.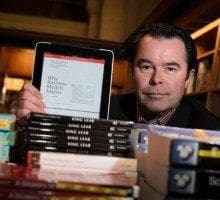 What is the most valuable thing you've learned about the education market while marketing your product?
The higher education market is tricky because students, schools and educators are all highly demanding. The social web, the advent of brilliantly advanced devices and the rise of curation all fundamentally alter the demand side of the learning materials market.
Students, schools and educators want much more than what they are getting. This is becoming more acutely the case, as seen in the rise of asynchronous learning, blended learning, team and group collaborative learning, green consumption patterns, cost concerns (value for money) and, of course, our insatiable craving for understanding via the vast amounts of data produced by online systems. None of these trends support the continuation of the textbook form. We see it as our job to solve these problems and, in doing so, winning the trust of the market.