On Wednesday, May 18, our top Up-Start! Competition participants will pitch their business ideas to five expert judges as they vie for the grand prize of $15,000. A networking reception will follow to celebrate the completion of another fantastic year of Entrepreneurship 101. Register to join the fun.
Over the course of this year's Entrepreneurship 101 (E101), we had the privilege of welcoming 81 speakers who helped us celebrate 11 amazing years of live entrepreneurship education programming.
Next year, E101 is launching an online course to provide high-impact, in-depth content targeting our growing on-demand audience. By delivering E101 online we can offer a wider audience greater access to entrepreneurship resources—at a time and location convenient to them.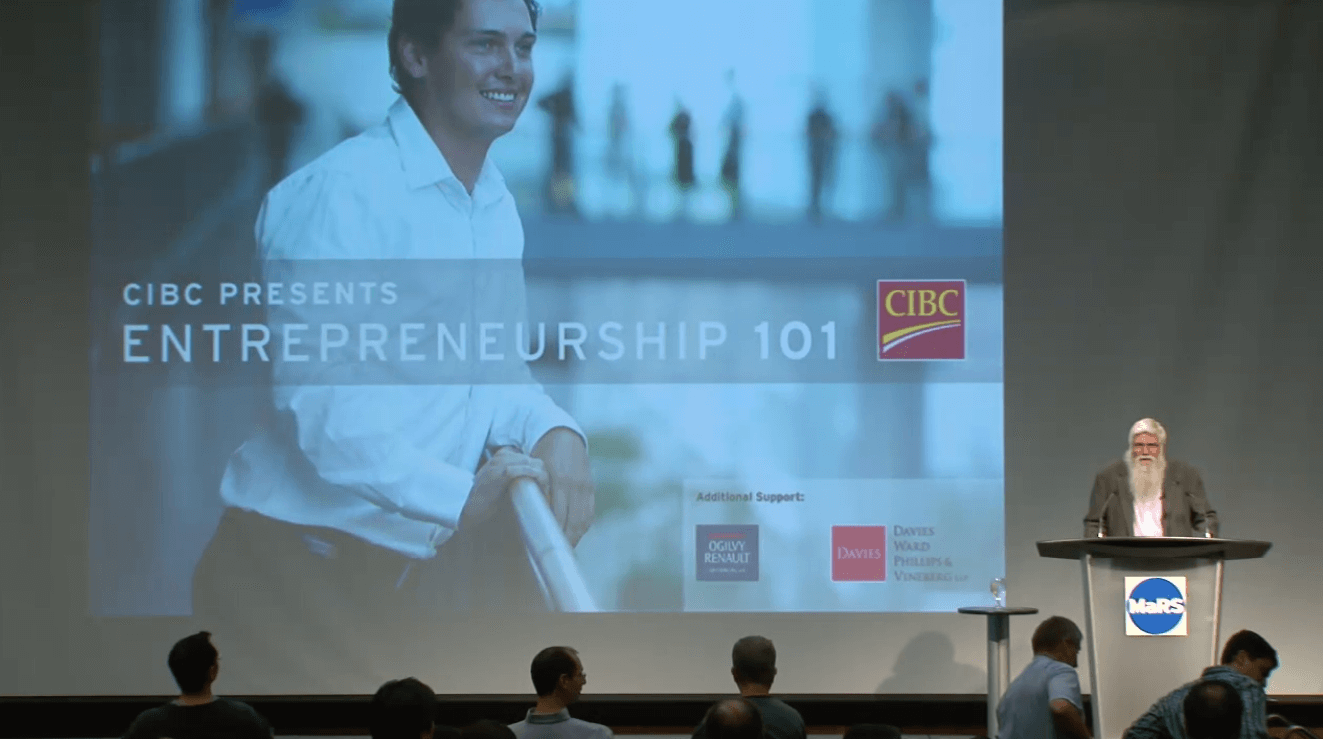 While E101 may have been wrapping up its 11-year run, our three speakers prepared attendees to embark on their startup's futures by sharing tips and tricks to deliver a successful pitch.
Your story is essential to your success
Last week, we welcomed:
All three of our speakers stressed the importance of telling your story. When pitching to investors, you want them to invest in your story. To do this, you need to create a human connection. You can do this by relaying your emotional connection to the problem you're trying to solve.
Ronald Alepian told us that it's key to "own your story." The best pitches, he explained, are the ones where you're fully engaged in the presentation and you only glance at your slides.
When preparing your slide deck, Matt Golden recommends restricting your deck to 10 to 15 slides. He believes you should be able to get your message across clearly in 10 slides.
Build a team investors can believe in
A critical part of your pitch and story concerns the team you've built. When you're pitching, you need to prove why investors should believe in the team you've assembled—and the best way to do this is to weave it into the story you're telling. All three speakers cited the team as one of the most important aspects in a pitch. Inspiring belief in your team will help you build a strong relationship with your investor.
Confidence is key
In order to attract investors, you need to convey confidence and show you deserve the investment. Passion plays a huge role in conveying confidence because it demonstrates you believe in what you're selling. When all things are equal, confidence can help tip the scales in your favour.
The 4 Ts
Finally, when preparing your pitch remember Lance Laking's four Ts: team, technology, timing and traction. They're the essential elements in crafting the perfect pitch.
Learn more about pitching
For more on Lance's 4 Ts and other key insights from our speakers, check out the videos below.
Pitching to Investors
How to Build a Great Pitch
What Sets Your Pitch Apart?
Entrepreneurship 101 course resources
And search "Entrepreneurship 101" on iTunes U.