Our Top Startup Jobs series profiles MaRS ventures that are on the hunt for talent. This week we look at InteraXon, a Toronto-based startup aiming to mainstream mental health and wellness.
In a busy world, moments of calm are rare — it's hard enough to get a second to yourself, let alone find time to roll out a mat and meditate your way into a blissful state.
Enter InteraXon: A nine-year-old Toronto startup looking to make you happier, healthier — and just generally more well. How, you ask? Through its brainchild, Muse, a sensory headband that leverages brainwaves to provide users with real-time audio and visual feedback on their meditative state through the Muse companion app.
Having recently launched Muse 2 (an updated version of the original headband with heart and breath monitors) and acquired Meditation Studio (a top-rated app with a suite of more than 400 guided meditations), the company is growing fast and looking for new talent to join their team.
We spoke to four InteraXon employees to find out what you should know before you apply.

Working with complex technology
What sets Muse apart from the many other gamified apps is the intricacy of the science involved, says Steve Munday, InteraXon's Director of Engineering. Not only does the product involve a headband that connects to an app via bluetooth, it also incorporates sensory data. "I've worked at a lot of different tech startups in Toronto and elsewhere, and coming from the arena of regular business apps, this is, by far, the most interesting and complex subject matter I've worked on."
That complexity is key for Hesam Masoumi, a product manager who spent 10 years consulting at an agency before joining InteraXon one year ago. "We're constantly iterating, building, testing, collecting signals, building hypotheses and sometimes working off intuition when we can't get data."
Nicole Proulx, a research engineering manager who has been with the company for two-and-a-half years, was instrumental in developing Muse 2, an updated version of Muse with integrated brain- and heart-sensing technology, right down to its new (gold!) electrodes. "My team is responsible for the bio-signals [electrical signals from the brain, heart and breath] and that come from the hardware — once we have a good raw signal, we're busy developing new algorithms and features. We're always planning more blue-sky projects to see what we can develop in the long-term."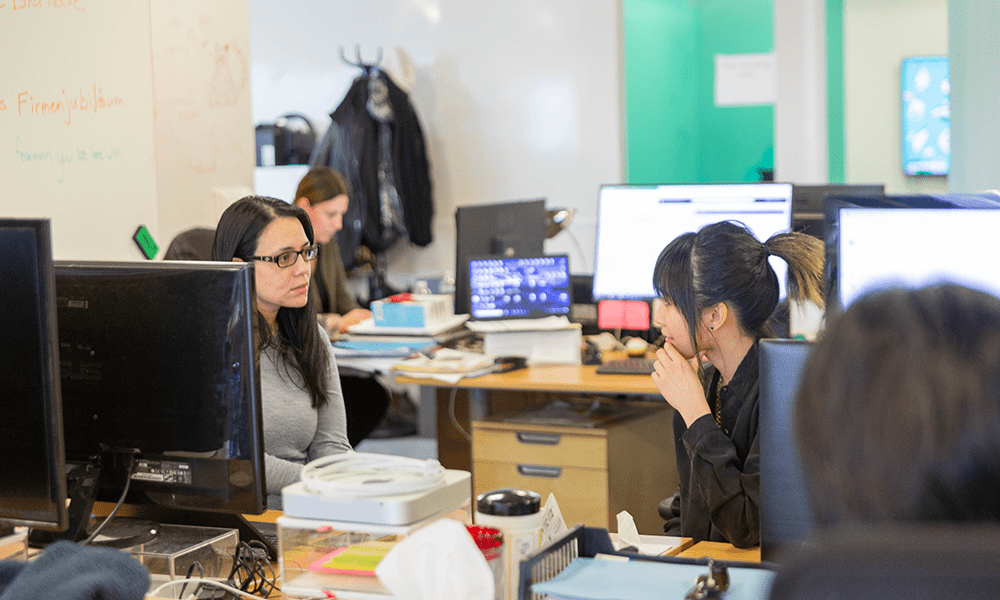 No two days are the same
One of the best things about working at the company is the freedom to change things up from day to day, says Nathaly Arraiz Matute, an electrical engineer who worked with an audio systems company in Montreal before joining InteraXon two years ago. "My role is fun in the way it changes throughout the life cycle of each project," she says. "Some days are on the computer, using software to design things, other days I'm soldering. And if you think there's something to improve, there's freedom to make that happen."
"I love a hybrid role," echoes Munday. "I did pure people-leadership for a while, hiring, doing performance reviews and mentoring others, but I didn't find that as appealing.  — I need to keep that connection to technology, and InteraXon allows me to do that. And when I'm hiring, I'm looking for people who thrive on change."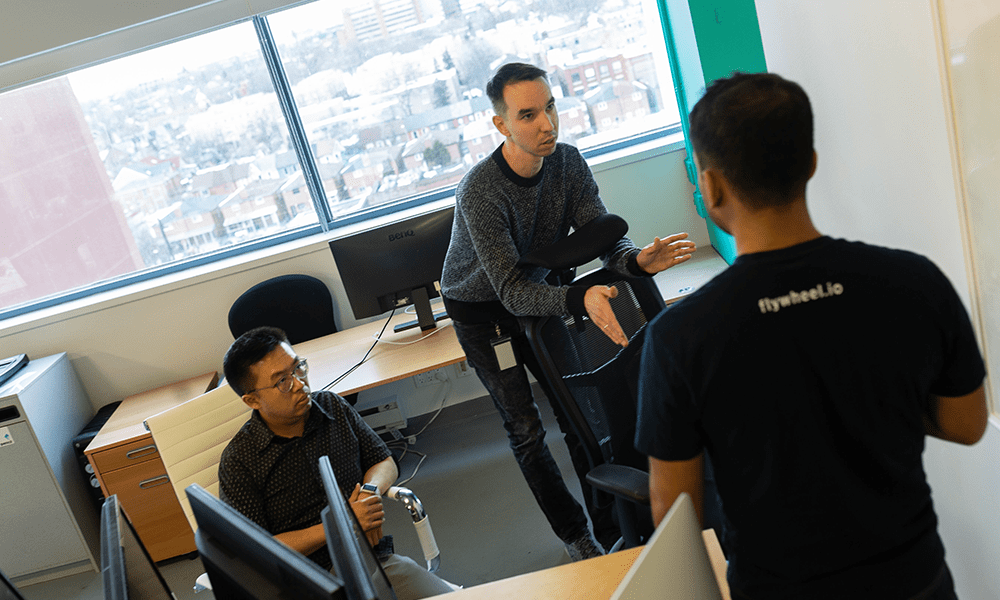 Teamwork makes the dream work
InteraXon's 62-person team is constantly communicating to get to the best solutions. "When hiring, I look more for team fit and attitude more than technical ability," says Munday. "I prefer that to the stereotype of the lone-wolf, rockstar genius programmer who goes off into a cave and comes out with a beautifully written piece of software. That doesn't work here; it's a very collaborative environment."
Mental health for all
Though InteraXon's roster of employees have quite diverse CVs, what links them all is a commitment to the company's mandate of mental wellbeing. "When I went into the biomedical space, I knew what I worked on would help improve quality of life, and I could see the direct application of the work I was doing," says Proulx, whose master's thesis focused on brain-computer interfaces. "These products have the chance to change someone's life in a positive way."
"As a team, we all kind of have that sense that what we're working on has a good common purpose," says Munday. "It's a cause you can feel good about."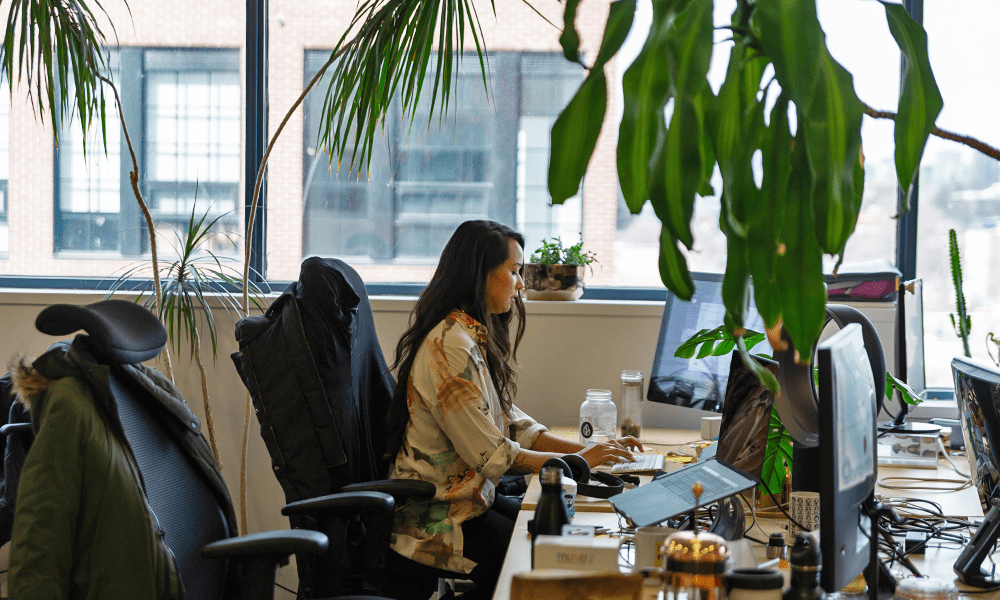 Ready to apply?
Get the latest startup jobs delivered to your inbox with the MaRS Startup Careers newsletter.
Work at a startup