I stepped out of the change room after an hour-long hot yoga class to find a lobby of faces lit up by phone screens. For me, the past hour had been an hour of mindfulness, self-reflection and distraction-free bliss; but for these yogis, it may have been an hour too long away from their phones. Not to mention the one woman who brought her iPhone with her into class (don't get me started!) and another who was playing "Candy Crush" in the change room. As I watched my fellow yogis sitting in the studio entranceway checking back into their digital lives, I couldn't help but equate them with smokers and cigarettes—they could only last so long without a puff.
With the seductive pull of Instagram, Facebook, BuzzFeed and a whole host of other mindless entertainment literally at our fingertips, it's not surprising that our phones are a primary source of distraction. Add to that our deeply rooted need to always respond, follow back or like, and you have a tool for some serious procrastination—one that never leaves your side. Like most habits, it can be tricky to kick a bad case of smartphone obsession. Our team at Flipd has been working on what we think is a helpful and simple solution to excessive and uninterrupted phone use.
Flipd is a mobile app that acts like a lock screen on a timer. It locks you out of your phone, but allows you to stay connected for emergencies and incoming calls. You can also set up an auto-response message that replies to texts for you, giving you the freedom to be away from your phone without causing separation anxiety. It's a great tool for studying, unplugging, meeting important deadlines and training yourself to have better phone habits.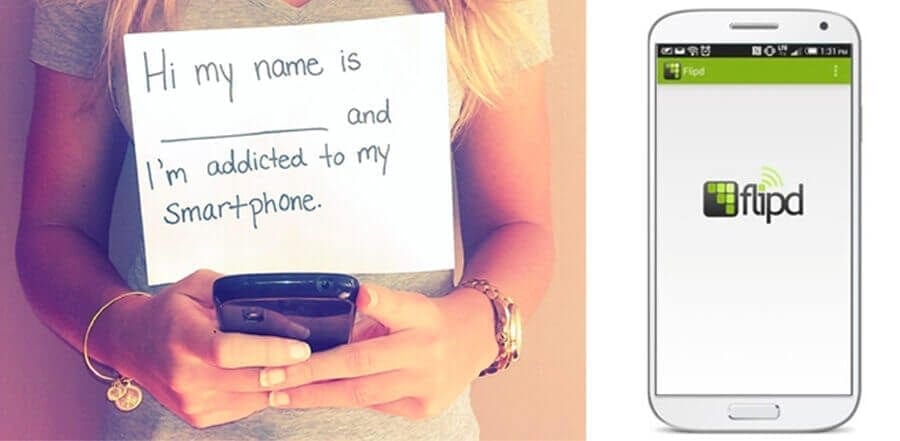 Flipd gets even more fun with its remote lock, which allows a user to remotely "flip off" another user. Imagine if you had the ability to lock your friends' phones while you were out for drinks. Wouldn't that be kind of awesome?
Do you remember a time when your phone was not a mindlessly distracting black hole? A time when it was simply just a phone? You know, a phone that makes calls and has an answering machine for when you're not available. That's what Flipd is.
Sign up to be a Flipd beta tester
We're launching our beta for Android on December 15 and are looking for testers. If testing this app sounds like fun to you or you want to flip off someone you know, simply sign up on our website and you'll have access to our beta when it's ready.
All of us could benefit from being flipped off—and I know at least a few yogis who definitely should be.
Contact me at alanna.harvey.ah@gmail.com for more info and visit the Flipd website to sign up. And follow us on Twitter and Instagram (because we know that's where you are).
Read more