The frustrations felt by today's learners will in part shape the education systems of the future. What will learning look like in 2025? Socially synthesized, boundary-less and student focused.
When Marc Prensky coined the term "digital natives," he said it would be a generation "moving ahead in its own direction… incorporating its birthright—digital technology—into its life." Effectively, everything is "changing much faster than in the past" he explained, "…and the digital natives are programmed to—and want to—keep up with it."

Enter Madison
Madison, an eager university student and self-identified techie, was born on the cusp of the millennial and digital native generations. Madison is an information chaser who has been socialized by digital technologies. Most importantly, it's Madison—and people like her—who are shaping what the future of learning will look like.
While Madison's world is filled with advances in technology, her classroom looks no different than the classrooms of a decade ago. She's frustrated by stagnant one-way lectures, trying to begin a dialogue in a 50-minute class. Since many of her professors do not use Twitter or other social media, office hours are one of the only avenues for them to connect for discussions. And those are just a few of her frustrations. Madison's classroom and the rest of her world are out of sync, and she knows it.
What is at stake globally?
To put things in perspective, Madison's demographic represents roughly 363 million people worldwide. With the global realities brought forth with tech development, the digital divide is shrinking and our world is getting smaller and smaller. Our graduates are coming out of current learning environments questioning whether they are equipped with the skills to be competitive in a globally expanding marketplace, and they're not the only ones expressing concern.
In 2012, 74% of Europe's education providers were confident that graduates were work-ready, but just 38% of youth and 35% of employers agreed (see full report). Yale Global found similar attitudes in India, where 83% of education providers, but only 52% of employers, feel that students are prepared for the job market. We've seen skyrocketing economies of developing nations across the world, but the question is: do we have the infrastructure in place to educate our rapidly growing populations? With a quarter of all Canadians ages 25 to 64 enrolling in continuing education to help advance their careers, it seems, as Forbes aptly pointed out, "we don't have a jobs crisis in the world, we have a skills crisis."
Madison's day-to-day frustrations, then, hint at what is at risk for her in the long term. We know this much: digital natives will need, nay, they will demand an educational experience that gives them the tools needed to thrive in our digital world; an education, in other words, that walks in stride with the digital realities of our time.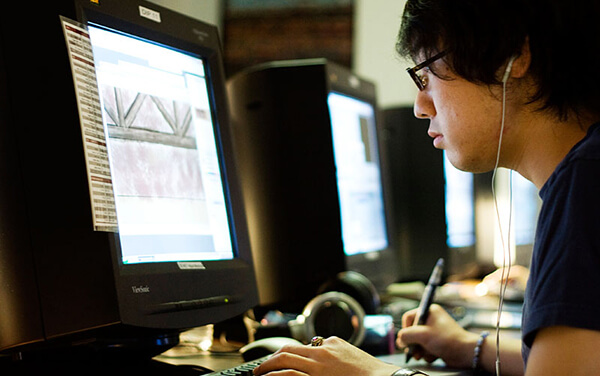 What does disruption actually look like?
When we open a dialogue about disruption in education, it's important to understand that the process is very much in its infancy. However, we do know that changes in society will continue to significantly impact how learning happens. Here are some of the changes you can expect to see.
A push for synthesis: In the future, we will need to use the same tools and resources in classrooms that we use in society at large. What has been conventionally used for entertainment will evolve to function across the learning spectrum as well. For example, social media, public platforms and curriculums will synthesize to make learning more communication oriented, introducing digital literacy at an early stage.
Boundary-less learning: We're seeing learners who are not only eager to acquire knowledge, but who are also eager to acquire it outside of the classroom and beyond conventional education. With the Internet, we can bring our curriculums into the public sphere, harmonizing the lessons of the classroom with the needs of global and local communities. By bringing real-life scenarios to the classroom (and vice versa) using myriad mediums and technologies, Madison's classroom will not altogether disappear, but the boundaries of itwillbe redefined.
A new student and thus, a new educator: As technologies become more and more integrated into daily life, we watch a new kind of learner emerging. Madison represents the student who builds her own learning environment, curating content using social media, developing her own unique digital presence and seeking learning opportunities that suit her distinct needs. Tools will continue to develop that provide customized educational experiences, forcing a new educator to also emerge. Together, the learner and the educator will redefine the learning process and make way for collaborative, personalized and interactive approaches to education.
Photo credits: Writing in an… by Kendall Lister, used under CC BY-NC-SA 2.0 / cropped, Inside the classical… by Vancouver Film School, used under CC BY 2.0 / cropped
Read more