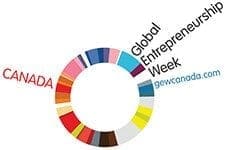 Note: This post is part of a series celebrating Global Entrepreneurship Week, the world's largest celebration of entrepreneurs who bring ideas to life, drive economic growth and expand human welfare by launching innovative startups.
It took Nikhil Gunari 7,300 hours, three time zones and a team of six people to make one comic book.
His company, Green-A-Kid Canada Edutainment, which produces educational comic books about climate change, is based in Canada. Already an accomplished cleantech entrepreneur, Gunari got the idea to launch Green-A-Kid last year after meeting Sasikanth Chemalamudi, the business head of a science-based comic book brand, at Start-up Chile.
The catch? Gunari had no background in comics.
After spending six months in Chile learning the basics of how to produce a comic from Chemalamudi, Gunari knew he wanted to pursue the new company. At the end of his trip, the two parted ways—Gunari returned home to Canada, Chemalamudi to India—and Gunari went searching online for an illustrator that could bring his comic book characters to life. He chose Ana Patankar, an illustrator based in Chile.
"Sasikanth and I thought about whether we should drop the idea because it would be so hard to co-ordinate different time zones," Gunari said. "At the early stage of a business, when you're brainstorming, you get so many ideas and you can work on them instantaneously and execute. Not having the team there and waiting for time zones is hard; you forget ideas. Luckily, both of us being workaholics helped."
Gunari is one of the many entrepreneurs who work on a team that is dispersed around the world. Green-A-Kid's core team is now spread over three different continents: an illustrator in Chile, a printer in India and his executive team in Canada. After 10 months of development, Green-A-Kid launched the first comic book, The Supergreeners: The Mystery of the Black Smog, at MaRS in October.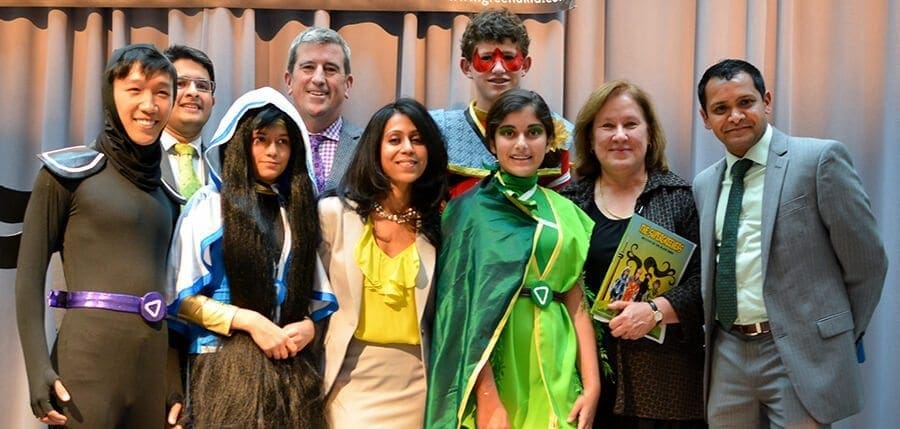 "It took us some time to get everything into place and to stabilize as a team, about three months. We would exchange 20 emails a day, work at night or early in the day since we had full-time jobs too. Then Skype and Facetime," he said, adding that the second book in the series is already in production. "We're a lot tighter on deadlines now."
Virtual teamwork is hardly a novel idea in today's workplace. The rise of the Internet and the development of long distance communication technologies such as video conferencing has made it easy for virtual teams all over the world to work together. Studies of geographically distributed teams, however, have found that while these teams can succeed, the lack of face-to-face communication can often make it hard to establish trust between team members and can create challenges when issues arise. In particular, challenges around defining shared goals and workflow when time zones make it difficult to respond synchronously.
The key to success on a virtual team
For Gunari, the key to success for his team can be boiled down to two key lessons: build the right team and find complementary skill sets.
"Building the team was very important. I'm not a finance guy so I had to bring in a CFO, Ajay Jain, for example. I needed an entire team to execute the full package, people who understood the vision. When you're working in a lab, you're not doing much collaboration. You don't brainstorm. I very quickly learned that's not the case in business," Gunari said, who also has a PhD in chemistry.
"For this project, I didn't know anything about comic books so having a development partner was a huge thing. I had a concept of an idea but how do I execute it? This was a good experience in terms of using diverse skill sets."
Gunari is not new to building a company from scratch. He's co-founded three companies in his career, including his other most recent startup, Sylleta Inc., which develops eco-friendly solutions for the fish farming industry. While the first comic book took much longer to produce than he first anticipated, Gunari says the team set an aggressive deadline of only four months to finish the second in the series, which will be available in December.
"If you show a comic story to 10 different people, they could write or draw the book in 10 different ways. Now, it's a matter of making a decision, saying 'this looks good' and let's move on to the next page. Now we have set limited time for each page, how we should proceed with the time, when the cover page should be finished…because if the next book doesn't come out, we lose our customers' attention span."
Gunari says that he would work on a virtual team again in the future, adding that it is also a greener way to do business.
"Technology has made it very easy. A lot of business now, you don't really have to fly. You also don't know from which part of the world you can find the right person for the team. It just so happened that we found the right person for our book in Chile," he said.
"If you select the right partners, you can produce great things."
Read more