Collision, one of the world's biggest tech conferences, is coming to Toronto in May.
Over 25,000 startups, investors, experts and tech leaders from 120 countries will descend on the city, bringing with them opportunities to invest, network and hear talks from tech luminaries like journalist and Recode co-founder Kara Swisher, Medium CEO and founder Ev Williams and Y Combinator CEO Michael Seibel.
With 15 different conference tracks, hundreds of speakers and thousands of exhibitors and startups in attendance, it's easy to become overwhelmed as a first-time attendee.
To help make sense of it all, we asked a few Toronto Collision alumni to provide their thoughts on how to make the most of their conference experience.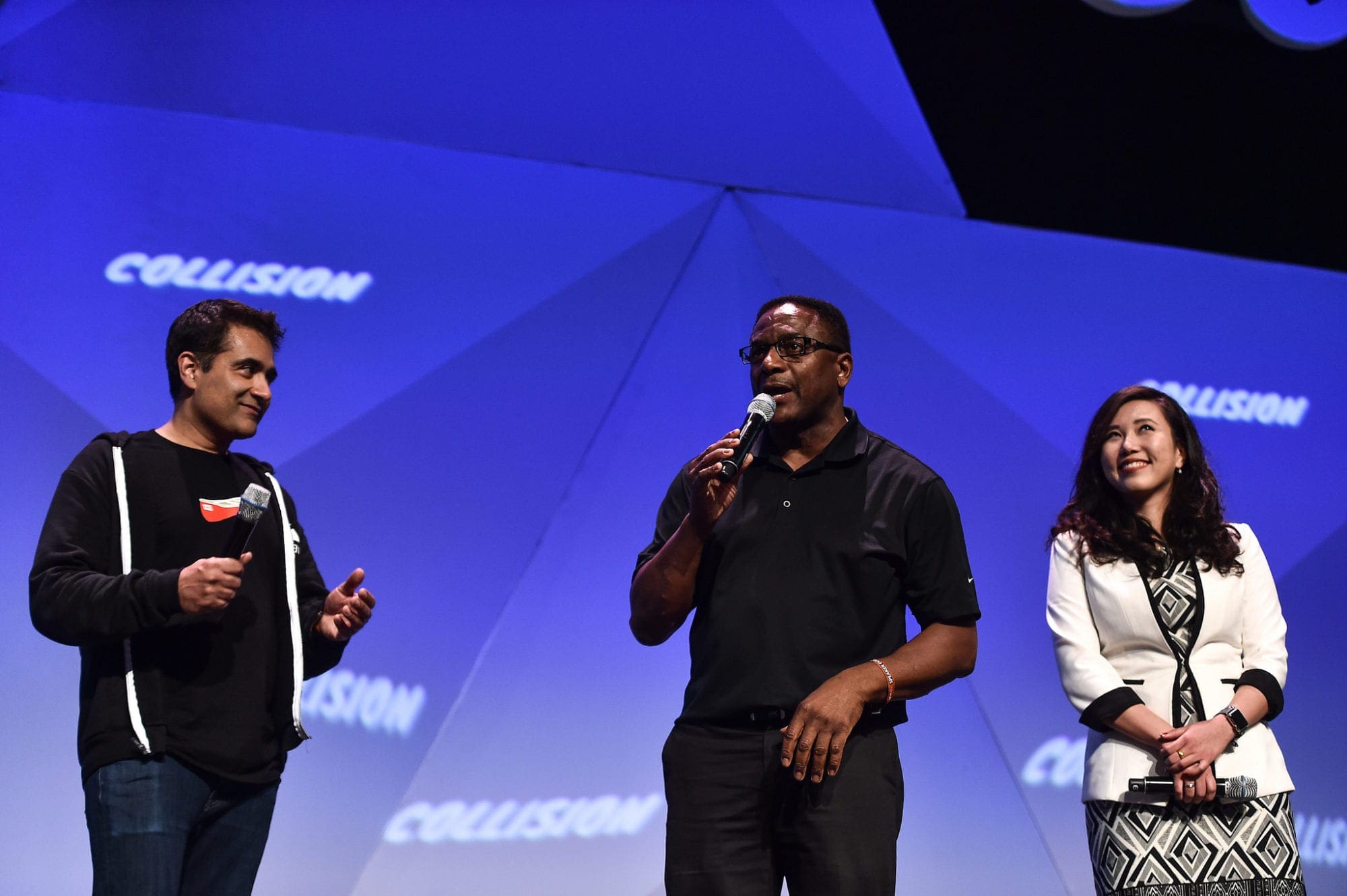 Go in with a game plan
Zoom.ai CEO and founder Roy Pereira says the best way to get the most out of Collision is to come up with a game plan.
"If you're just going to walk around, you're going to walk into a snowstorm of people, and you won't see anything," he says. "But if you do your homework, you'll be immensely successful."
Pereira encourages founders to scan through the Collision attendee list, which the conference makes available to the public.
"I think the first thing is preparation," agrees ecobee founder and CEO Stuart Lombard, who came to Collision in 2017 to co-announce the Ecobee4 with Amazon.
"Understand what you need to accomplish and who you want to meet. If you have targeted expectations, you can make sure that you get them done in the few days of the conference, because it's a bit of a whirlwind."
Make meaningful connections
Brizi founder and CEO Anna Hu, who attended Collision in 2018, says the biggest mistake attendees can make is to overlook the conference's human element.
"I see a lot of first-time conference goers focus on pitching people, when they really should be trying to make human connections," she says.
Hu encourages founders to look beyond the elevator pitch, and says that the conference's festival-like atmosphere makes it a perfect place to build meaningful connections that last—through one-on-one meetings, networking on the conference floor and attending after-hours events.
"At some conferences, the investors, late-stage and early-stage companies all hang out separately. Collision makes everyone feel like they're part of the same community," says Hu. "There are also a ton of after-hours events where a lot of that community gets built. I think that's the magic of what they've been able to do."
Get out of your comfort zone
"Don't hang out with your typical Toronto people, who you can see anytime," warns Pereira.
He says that while it might be tempting to catch up with familiar faces, the worst thing Toronto founders can do at a conference like Collision is stay in their comfort zones. "The best thing that Collision has done is find a way to get the whole world to come to their conference. You network with a global set of people, not just people from your region."
Pereira experienced this firsthand two years ago at Collision's sister conference Web Summit, where a chance meeting with an investor led to Zoom.ai's most recent seed round.
"You don't know where that conversation's going to take you. It could lead to another funding round, like it did for us. It could lead to a customer engagement. You just never know."
Don't be afraid to ask for help
"I think one of the things that makes Collision special is that the people who work there are interested in your success," says Lombard.
He encourages founders to reach out to Collision staff if they're unsure of anything or having trouble securing meetings with other attendees. "They really go the extra mile—whether it's organizing social events or helping you set up meetings with people you want to meet. They were super, super helpful that way."
Collision, North America's fastest-growing tech conference, comes to Toronto from May 20-23, 2019. The conference will draw over 25,000 global attendees to a range of events spanning 15 tracks—from cleantech and health to fintech and SaaS.