Few consumers have the cash on hand to pay outright for large items like a new car or a home renovation, leaving some retailers at a loss for how to keep their customers happy.
Financeit offers a suite of online tools that enables retailers to connect their customers to loans at the point of sale. The company's app allows borrowers to apply for loans on mobile devices, stripping out mountains of paperwork with options to upload photos of paystubs and void cheques. Its algorithm-powered decision-making system pulls information from numerous databases to render an answer instantly, telling customers how much they can borrow and what the repayment terms will be.
Last December, Goldman Sachs, an existing shareholder, increased its investment in the company with an injection of cash to fund expansion, particularly in the United States. The company is now recruiting heavily, adding developer positions, quality assurance roles, and sales and risk managers.
Here's what you need to know before you apply.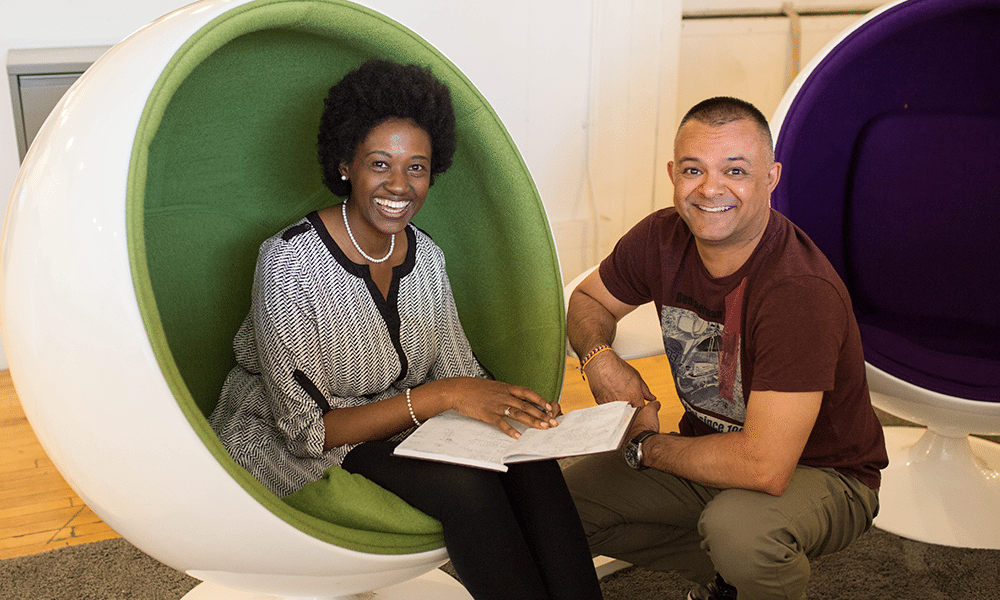 Startup in spirit; scaleup at heart
Financeit is starting to outgrow the startup moniker. Just take a look at the numbers: since being founded in 2011, it has processed around US$2 billion in loan applications and now has a staff of 140 people. Despite the impressive stats, the company still sees itself as a scrappy newcomer.
"We pivot well, we are very nimble in responding to industry requirements," says Archana Rajan, a quality assurance manager who has been with Financeit for four years. "We've grown quickly, but you still know the people you work with and there are lots of cross-functional team activities."
Lofty ambitions
Financeit workers enjoy an enviable loft-style office in downtown Toronto. The company occupies two floors of a red brick building in the heart of the entertainment district, so you won't be short on lunch and coffee-run options—or places to go for an after-work drink. To house its growing staff, Financeit plans to take over a third floor in the same building later this year but, for now, the development team is based in a nearby co-working space.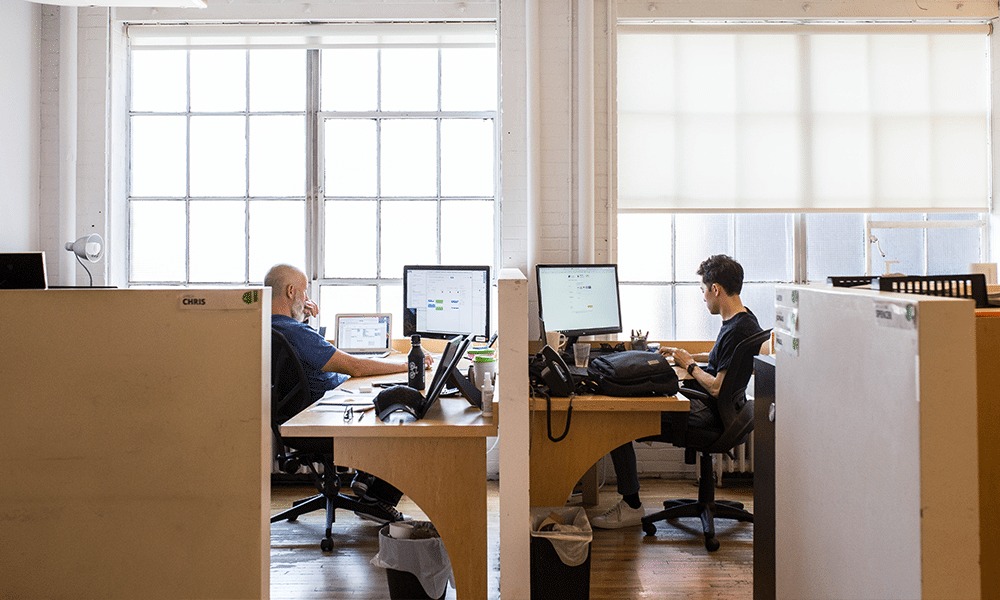 Goodbye Ruby Tuesday. Hello Ruby Thursday.
Career development is a big deal at Financeit, where team members are encouraged to try new roles or deepen their existing skillsets. The development team has a regular "Ruby Like It's Thursday" session where they make time to share problems they've encountered, discuss what they've learned recently or demonstrate something they're working on.
Karen Ho, a developer hired after graduating from a bootcamp that's partnered with Financeit, says the company culture encourages resourcefulness. "This company pushes people to learn more, to trust that you're smart and intelligent and have the tools you need. It's just code, so try it and see where it goes," she says.
Skills count, but so does personality
At an algorithm-based digital loans company, you might expect hardcore tech or finance skills to be top of the list for new recruits. That's not always the case.
"In some positions, like developers, you need specific skills, but we look way more for a person's potential fit than their background," says Joel Dubrofsky, a sales account manager.
Even on the 45-strong development team, most of whom are full-stack developers, there's a mix of backgrounds—some have computer science degrees, some are career-changing bootcamp grads and some are even self taught.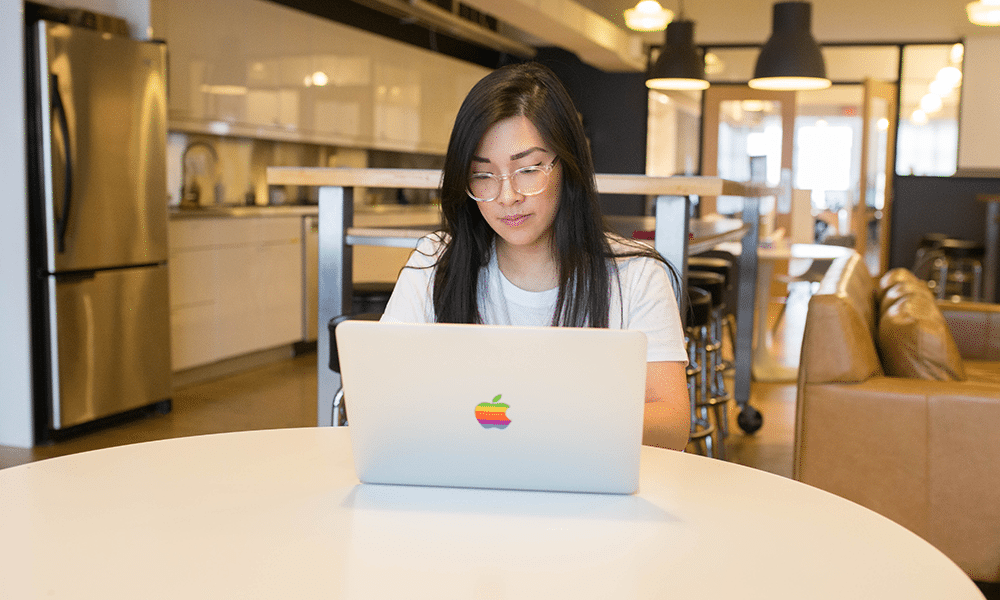 Quiet spaces
Financeit deliberately has an open-concept office to encourage teams to get to know each other.
"The only doors in here are for the boardrooms and the bathrooms," says Joel.
The downside is that it gets kind of noisy sometimes because Financeit has a lot of people on the phones with clients. Staff who are looking for some quiet time often install themselves in the kitchen or on one of the sofas or comfy chairs dotted around the office.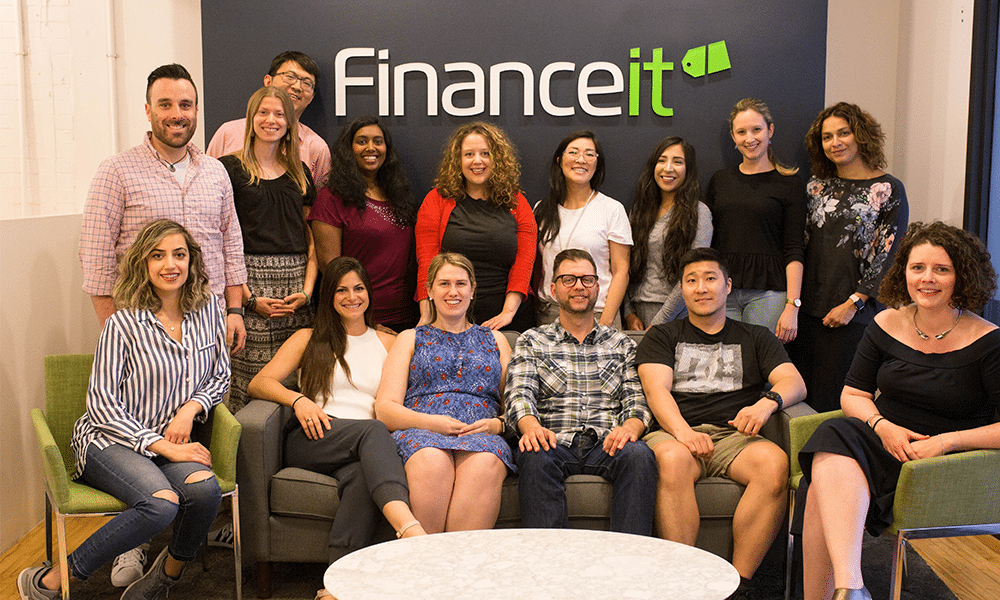 Ready to apply?
Get the latest startup jobs delivered to your inbox with the MaRS Startup Careers newsletter.
Work at a startup