It takes a certain kind of mindset to compel someone to start a business. Sleepless nights, loneliness and failure—all common hurdles on the road to entrepreneurship—convince most people to give up on the idea of business ownership. But an unorthodox mind may have no other choice.
Andreas Souvaliotis is a categorical genius. Since age four he's been able to perform complex calculations and understand patterns with the precision of a computer. Despite his abilities, Andreas struggled through the first 20 years of his career. His numerical prowess gave him a special advantage working in the loyalty points industry, but his ideas were often seen as too radical and his feedback too blunt for most of his co-workers. He was a self-described "incurable misfit" who was simply too different for the corporate world.
An overdue diagnosis
It wasn't until he was in his early 40s that Andreas discovered a diagnosis for his quirkiness. While looking for resources to help a family member, he began to read about autism and recognized himself in the descriptions.
Autism is characterized by having difficulties with social interaction and non-verbal communication that can result in a wide spectrum of symptoms, skills and levels of ability. Those at the high end of the autism spectrum tend to be gifted with numbers and music, like Andreas.
His overdue diagnosis turned out to be the confidence boost Andreas needed to leap from the safety of the corporate world into entrepreneurship.
"All of a sudden everything that was weird about me and took all that work to manage just kind of fit into a box. I went from feeling abnormal to feeling normal," he says.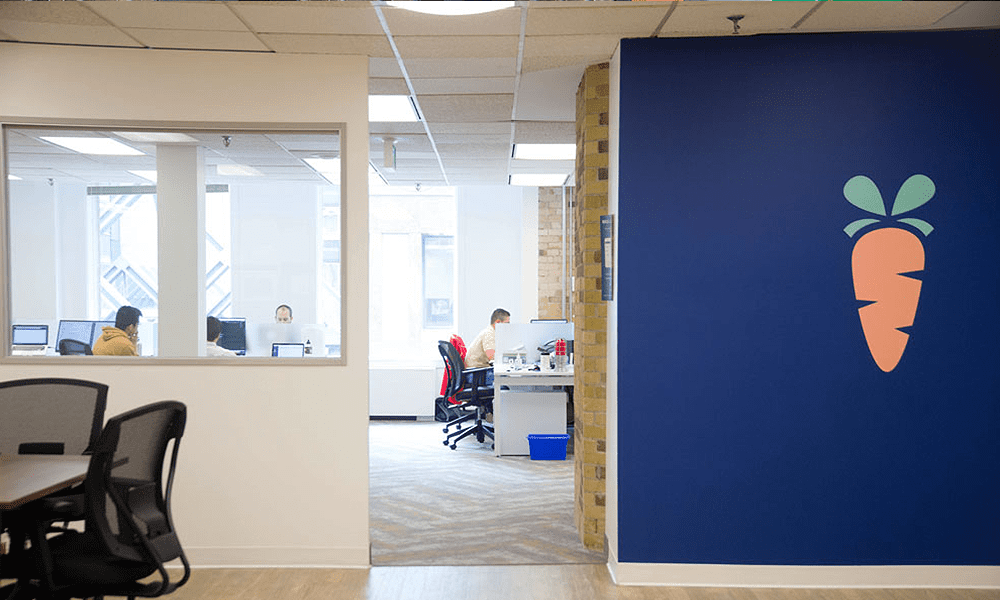 Since then, Andreas has gone on to launch two successful businesses. His current venture, Carrot Rewards, is an app that gives Canadians free loyalty points in exchange for making healthy choices, such as increasing their step counts or quitting smoking. The genius of Carrot is its universal messaging, which is designed for everyone, not just the health obsessed. Rather than making users feel guilty for falling short of their step targets, it dangles a carrot to get them moving with the promise of more points.
"The mere idea of Carrot was so out there, so completely unorthodox and so unique, that frankly it would take some pretty unorthodox minds to bolt themselves on to it," says Andreas.
The result is that Carrot's 750,000 users across Canada are 20% more physically active per day on average. What's more, the most sedentary half of its users are moving 52% more per day on average. Andreas obsessively monitors metrics like these ones, feeding his voracious appetite for numbers and allowing him to make quick business decisions.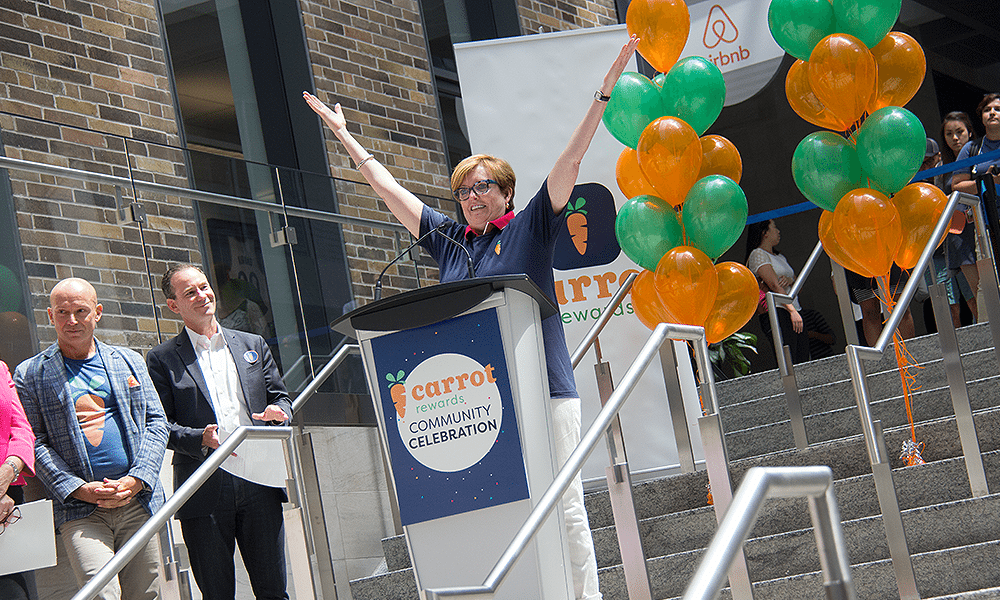 A different approach to business
If even 1% more of Canadians achieved the Canadian Physical Activity Guidelines, the estimated health cost savings would be $2.1 billion per year. It's this potential for impact that drew the Public Health Agency of Canada and provincial partners to invest in Carrot from the beginning, seeing it as a cost-effective way to invest in health promotion.
With the government on board, Andreas was able to bring together some of the fiercest competitors in the loyalty points industry and get them to work together. He says this collaboration was the most unorthodox idea of all, making Carrot the only platform of its kind in the world.
"My misfit element, my quirks, were the things that propelled the creation of my business," says Andreas.
Today, more than 250,000 users are on the app on any given day, and Canadians have collected over one billion loyalty points on the platform. There's no sign that this wellness craze will slow any time soon, with Andreas eyeing international expansion this year.
Ultimately, Andreas' decision to embrace his quirks turned out to be the key factor influencing Carrot's success. "All of the things that made me feel like I wouldn't amount to much were the things that made me stand out and became my unique value differentiator," he says.
Andreas' one regret is not becoming an entrepreneur sooner. His advice to a younger version of himself? "Figure out what's different about you and use it to your advantage as opposed to being embarrassed by it."
You can read more about Andreas' experiences in his book Misfit: Changemaker with an Edge.