The struggle is real for every Torontonian: you think you know the city like the back of your hand until you decide to take a "shortcut" through the PATH, Toronto's 30-kilometre network of underground walkways.
You take the stairs underground and walk confidently toward your destination. After a few wrong turns, you suddenly feel like a tourist. You reach for your phone, but Google Maps doesn't work underground. Technology can't save you here. After wandering aimlessly you finally spot a map, figure out where you are and emerge above ground, bewildered and late for your meeting.
One Toronto startup thinks there must be an easier way.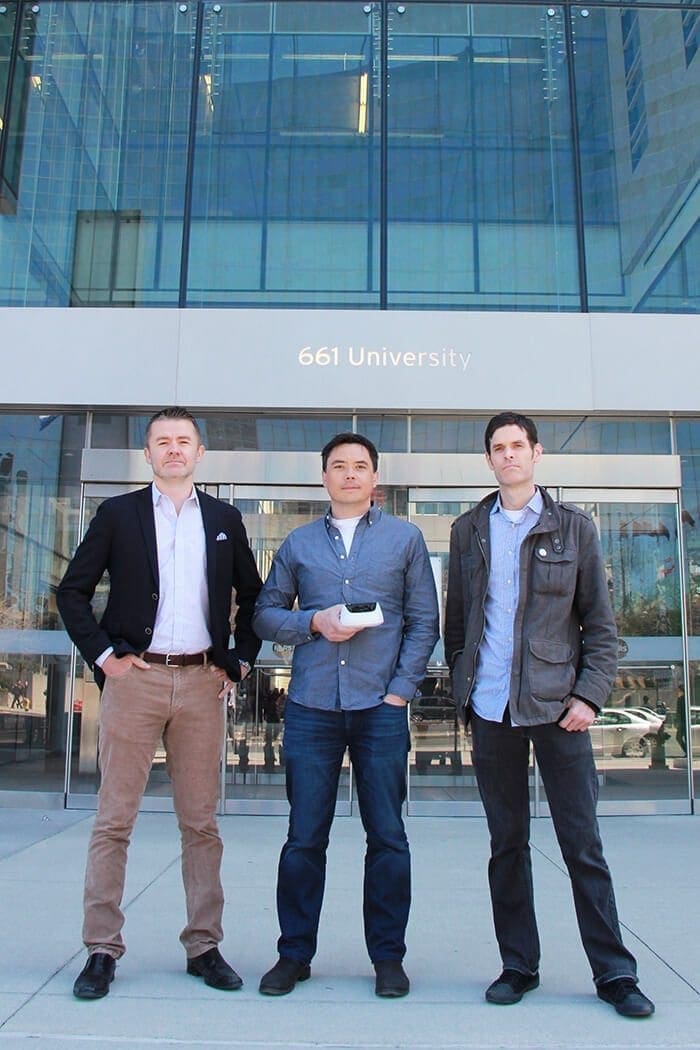 "How can this be the 21st century and we still go inside and look at maps on walls?" asks James Wu, co-founder of InnerSpace.
"We now intuitively reach for our phones and we're disappointed," adds co-founder Jason Gamblen.
InnerSpace is trying to solve the problem of being lost indoors by using 360-degree spatial-sensing technology. When the company's device, codenamed Johnny5, is mounted inside a building, it automatically creates a map of the indoor space and provides mobile location services that users can access through their smartphones to help them navigate indoors the way they do outdoors.
Using spatial analytics to drive return on investment
Along with solving a problem for consumers, InnerSpace also wants to provide value for business owners. Johnny5 collects spatial analytics, giving property owners more insight into how and when people are using their spaces. This means that owners can measure how effective their space is and make changes to it based on those metrics.
In the example of the PATH, InnerSpace offers "insight into who's using the PATH and what business opportunities are being presented by the millions and millions of people who walk through that space on a yearly basis," explains James.
"There's opportunity to drive revenue within tourism that's just sitting there," adds Jason.
Taking indoor mapping and analytics into the hospital and workplace
In addition to mapping Toronto's PATH network and other retail spaces, InnerSpace also wants to solve problems in the office real estate and healthcare markets.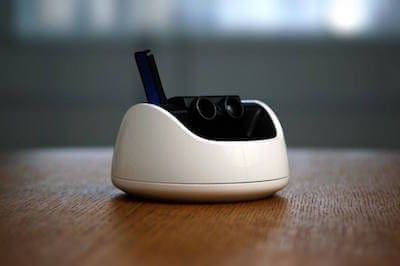 "Commercial property owners of office spaces and healthcare facilities need to understand their spaces and how they're being used just as much as retail property owners do," says James.
"These two big markets are ignored by the previous generation of solutions within our market, who are focused on retail," he adds.
In the workplace, this means optimizing spaces for collaboration and productivity among the workforce. In hospitals, the InnerSpace team wants to improve the patient experience by optimizing spaces and making things easier to find.
Ditching stability for the unknown
The InnerSpace co-founders, who also include Matt McGillivray, all helped build Kobo, the Toronto e-reader company that sold for millions.
"What you do is important, but I think who you do it with is equally important," says Jason. "One of the things that we valued since Day 1 was that team chemistry."
The founders decided to leave their stable corporate jobs to pursue InnerSpace full time.
"When our idea—which started off as a side project—began to gather momentum, we realized we just couldn't keep juggling both. We had to drop one of them," says James.
"It was a tough decision because one pays your bills and puts clothes on your kids' backs, and the other is something you are super passionate about and you know is going to be huge. We kept asking ourselves, 'Is the idea that good?' The moment when we came down on the side of 'Yes' was both petrifying and deeply rewarding."
InnerSpace launched their product at Mobile World Congress in February and recently won the Global Mobile Innovators Tournament in Barcelona. They are currently raising a seed round to scale their product and build a sales team.