Think about your last doctor's visit. How much time did you spend in the waiting room? Did you fill out a questionnaire by hand? You probably answered many of the same questions once you went into your exam room.
In fact, Canada ranks last among 11 OECD countries in how quickly people can get in to see their family physicians. On top of that, the 20-minute, in-and-out visit can create a disconnect in the patient-doctor relationship.
Daniel Penn hopes to change all of that.
He started the health startup Shift Health in 2011 to help bring the patient voice back into the doctor's office. The company's online platform, TickiT, provides user-friendly surveys to help doctors screen patients prior to their appointments.
Daniel's efforts to better the patient-doctor experience have not gone unnoticed. He was just selected for the Forbes 30 Under 30 list in the healthcare category and will be in Israel attending the Forbes conference.
Daniel's interest in health began early, albeit on the other side of the coin. When he was in Grade 12 he got a severe concussion playing soccer. As an active teen, he did what any 17-year-old would do: he ignored the concussion and kept on playing.
"It was at a critical point, just before my first-term exams, which would affect the universities I got into. At the time, my hospital was telling me to rest and my school was telling me I had to do my exams. The two parts of my life weren't matching up and no one was asking how I felt," he says.
It took him more than a year to recover from the concussion. Luckily for Daniel, both his parents were physicians.
"I had the support I needed at home," he says. "What about all the patients who don't have that kind of support? How do we create a health system that values the patient voice as truth?"
That's been Shift Health's core mission from the start. It was around the family dinner table that Daniel's mother, Dr. Sandy Penn, showed him the prototype for a psychosocial screener app designed for adolescents. The app was the early days of TickiT, which has since been expanded for other populations.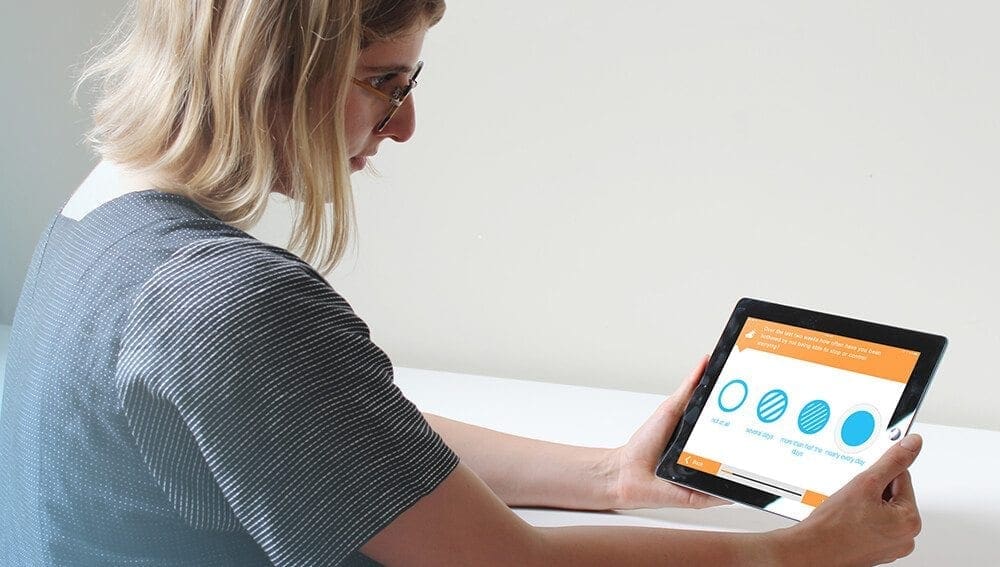 The TickiT platform uses graphics and icons to help patients self-report their symptoms and then organizes that patient-inputted data into a report for physicians to review. Doctors are alerted to important details with "flags" to help them shift through the information and focus on key issues during the visit.
Daniel was on board from the get-go, helping build the company as CEO. Clients have included Toronto's Hospital for Sick Children, BC Children's Hospital, Boston Children's Hospital and the San Francisco Department of Public Health, among other organizations.
With his attention focused on growing the company—which now has seven employees and is looking to expand—Daniel is currently riled up about Canada's one-size-fits-all healthcare system. It's not easy getting new technology into the Canadian health space, he says.
"In the United States, healthcare is a business. While that can be bad in some ways, it's also good: business always innovates," Daniel explains.
Many of the community health clinics that Shift Health works with in the US are quick to try new technology. Procurement in Canada, he says, is much harder. It's easy to get doctors on board with an app or a new device—it's getting to a "yes" up the approval chain that is much harder. Also, the Canadian market often looks to the US to buy its technology, but Daniel believes we should be looking to Europe for the innovations our system needs.
"We buy US systems because it's close and it's easy, but we need to research more about what has happened in social healthcare systems, like in France and Denmark, and the decisions they've made that have impacted their health systems," he says. "When I moved to Denmark, before I could even get a SIM card for my phone, I had to take out a country card and get a family doctor."
Preventive and proactive healthcare is where the industry is headed, he contends. But it will take more leadership and audacity to do it.
"We have a healthcare system that wants to change, but no one is willing to take a stand on how we're going to change it," says Daniel. "If we want to move toward a preventive health system, we need to bring the patient voice back. At Shift Health, we're trying to build tools that can help do that in an efficient way."