Sir Ronald Cohen will be speaking at the next MaRS Global Leadership event on May 5, about the United Kingdom's experience with impact investment market development.
Sir Ronald Cohen has been instrumental in shaping and catalyzing the growth of the United Kingdom's impact investment market. As a co-founder of Big Society Capital and Bridges Ventures with extensive experience in venture capital and private equity, he brings an investor's perspective to building this market. Sir Ronald chaired the UK's Social Investment Task Force and Commission on Unclaimed Assets. He is currently chairing the Social Impact Investment Taskforce launched by the G8 last spring, which aims to catalyze the development of a global impact investment market.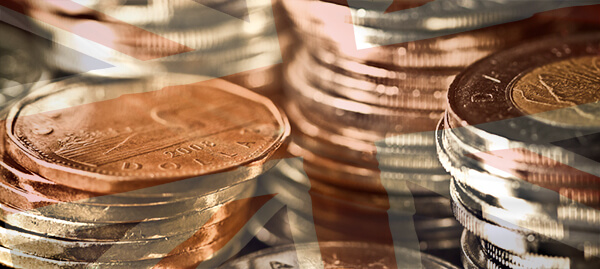 "An idea whose time has come"
I have been fortunate enough to attend the last three meetings of the Social Impact Investment Taskforce and to observe an international conversation on impact investing that will culminate in the publication of a series of recommendations in September 2014.
This task force could serve as an important vehicle for amplifying the potential of impact investment and for outlining a roadmap based on best practices from participating countries. Sir Ronald describes this potential in ambitious terms. He sees a revolution on the horizon, one that will turn our traditional, divided understanding of philanthropy and private profit on its head. He has quoted Victor Hugo, suggesting that impact investment is "an idea whose time has come."
Canada is part of an evolving, global conversation
The Social Impact Investment Taskforce has heard from a diverse range of impact investment stakeholders from the government, investor and non-profit sectors. They have described significant and diverse impact investment activities within their respective countries. While the market remains fragmented, as suggested in a recent report by the MaRS Centre for Impact Investing and Purpose Capital, it appears to have the momentum required to tip into systemic change.
These presentations have also highlighted that a number of frames are being hung around the concept of impact investment; for example, the imperative to enable innovation in the social sector, the value of multi-sector collaboration and the potential for private capital to complement government social spending in a context of fiscal pressures. A key challenge for the taskforce will be narrowing in on a frame that is compelling in a variety of national contexts and for all of the actors involved. There is general agreement, however, that impact investment is an incredibly powerful tool for improving the social outcomes of individuals and communities.
In Canada, governments across the country have taken significant steps to support impact investment and social innovation, including through the recent announcement of a new Social Innovation Endowment fund in Alberta, the Government of Ontario's Social Enterprise Strategy, British Columbia's and Nova Scotia's introductions of hybrid corporate forms for social enterprises, Quebec's Social Economy Act and the federal government's 2012 Call for Concepts for Social Finance. However, a concerted leadership effort from governments, as well as from banks, investors, non-profit organizations, entrepreneurs and others continues to be needed to realize the potential of impact investment.
Learning from success and failure
Canadian experience and insight from these and other initiatives could help to inform international impact investment conversations. Similarly, it will be important to track successes and failures in other countries, including the UK, which has emerged as an early leader in the field of impact investment.
Clearly, both national and local context matters hugely in defining the shape this market will take. Not all aspects of the UK's experience can be transposed directly into Canada. Valuable lessons could, however, be taken from a market that is more mature and in which a variety of measures to catalyze impact investment are being tested—from Big Society Capital to the recently introduced tax relief for impact investments.
Join us on May 5
On May 5, join us at MaRS to hear from Sir Ronald Cohen on how the UK's impact investment market is helping to harness entrepreneurship, innovation and capital to address social challenges and on early findings from the Social Impact Investment Taskforce.
Event details
Date: May 5, 2014
Time: 3:00 to 4:30 p.m.
Location: MaRS Discovery District, Room CR-3, 101 College Street, Toronto
Space is limited. A webcast will also be available.
Register today!
Updates on the Social Impact Investment Taskforce will be posted here and on the MaRS Centre for Impact Investing website.
---
Feature photo credit: Lucky Loonie by Sharon Drummond, used under CC BY-NC-SA 2.0 / cropped + modified