Note: This post originally appeared in Yonge Street Media. It has been re-posted here with permission.
Hamid Arabzadeh is what you might call a restless entrepreneur. After 15 years developing companies in Germany, Mexico, California, and the UK, he returned to Toronto in 2010 to launch Spoke Technologies Inc., a startup incubator headquartered at Dupont and Spadina that provides assistance and talent in research and development, marketing, operations and finance, and seed financing. It's under Spoke's umbrella that he's launched his own company, Ranovus, and invested in two others: Impressed and Identos.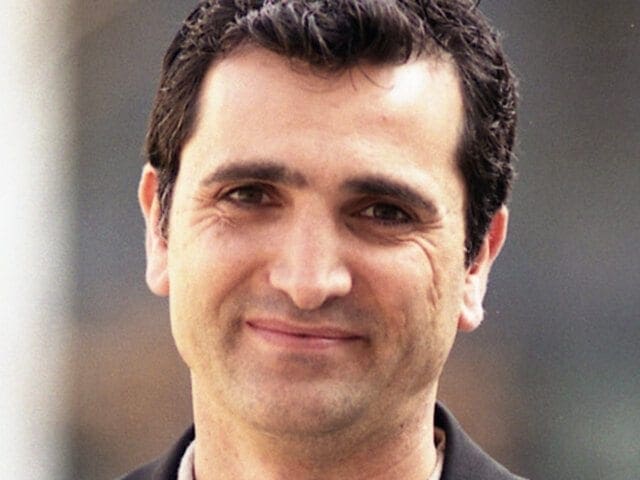 Arabzadeh spoke with Yonge Street about the local startup scene and what it takes to make businesses run.
Yonge Street: After so many years abroad, what brought you back to Toronto?
Hamid Arabzadeh: Apart from being a great place to raise your family, Canada has all the right elements to invest in new technologies. We have excellent universities here, and I knew of the research facilities here and the big companies that have been here. The talent here isn't as mobile as in California or other parts of the US, where people move from one company to another without even having to change their childrens' schools. People here are very committed, and aren't easily poached.
What made you decide to launch a tech incubator here in Toronto?
Financing can be hard to come by in Canada. So what we do is invest in startups, and provide them with resources to grow their teams. Usually what startups lack the most at first is the ability to put the right team together, to get their product together and out to the market.
What about Impressed and Identos made them ideal picks for your incubator to invest in?
Our approach is looking at companies where there's an investor from the other side as well. It's been a great marriage, to get involved with something as it hits the ground.
How does Impressed work?
Impressed is [responding to] a very interesting phenomenon happening in the world right now around Instagram. There are many people in the Instagram community with a very good eye, who self-express through their photos, and maybe they have 25,000-30,000 followers who really like their style. So what Impressed does is bring this online self-expression into the physical world. You can have photobooks printed for your coffee tables, or prints made for your house.
Earlier this month, Identos launched a showcase at Pikto, a high-end photo gallery in the Distillery District, and with washi tape they drew a map of Toronto on a 200 square foot wall, and superimposed on top of it photos by Toronto-based Instagrammers of the places where they like to go. It almost looks like a guide to Toronto from the eyes of very popular Instagrammers and merchants who wanted to showcase themselves. That exhibit is up until the end of the month. They also have an app, which you can download for free.
And what does Identos do?
Identos provides a platform for app developers to be able to provide encrypted infrastructures so that nobody can access your data unless they have your permission. It's a unique approach to democratizing security. Right now, if somebody taps into your phone, all your data is available for them to look at. If they tap into Dropbox, they can go into all your content—almost nothing is encrypted. So, Identos allows app developers to write their code without having to worry about being security experts. Their data will be protected. The software development team is here in Toronto, and the hardware team is in Munich. Right now they're targeting [the product at] the healthcare industry, where privacy is so critical. They launched in June of this year.
Yonge Street just ran an article about how Toronto has become a major startup hub. Is this something you've noticed yourself?
Yes. It's really starting to take off. Once you get funds coming into the sector, then it becomes more buoyant. We can all sit around and be happy about startups, but if there's no money on the table, it just becomes a Friday night discussion about what you could do. But it's a great place, given the government grants at play and also the investors coming in. Also, some very savvy entrepreneurs have been added to the field. As long as we get a couple of successes under our belts here in Toronto, we can be a major startup contender on the east cost.
Story by Kelli Korducki.
Read more