As a part of the Ontario business delegation to Israel, key MaRS executives accompanied Ontario Premier Kathleen Wynne to Tel Aviv to drive further economic and innovation opportunities between Ontario and Israel.
Adam Nanjee, head of financial technology at MaRS, and Salim Teja, executive vice-president of ventures at MaRS, joined the premier in Israel last week to focus on building stronger partnerships in financial technology and cybersecurity.
During the premier's visit to Tel Aviv, MaRS co-hosted a private event with Cybertech Israel to bring together key executives from startups, corporations and the government in both Ontario's and Israel's cyber communities. The event featured an overview of MaRS' FinTech cluster by Adam Nanjee; a keynote address by Premier Wynne; a general address by Tal Goldstein, head of strategic planning and systems analysis at the Israeli National Cyber Bureau; and presentations from Steven Zipperstein, chief legal officer at BlackBerry, and Amir Rapson, general manager of WatchDox, an Israeli company that BlackBerry acquired in 2015. As MaRS FinTech continues to grow at staggering numbers, cybersecurity and authentication has become a key sub-vertical within financial technology.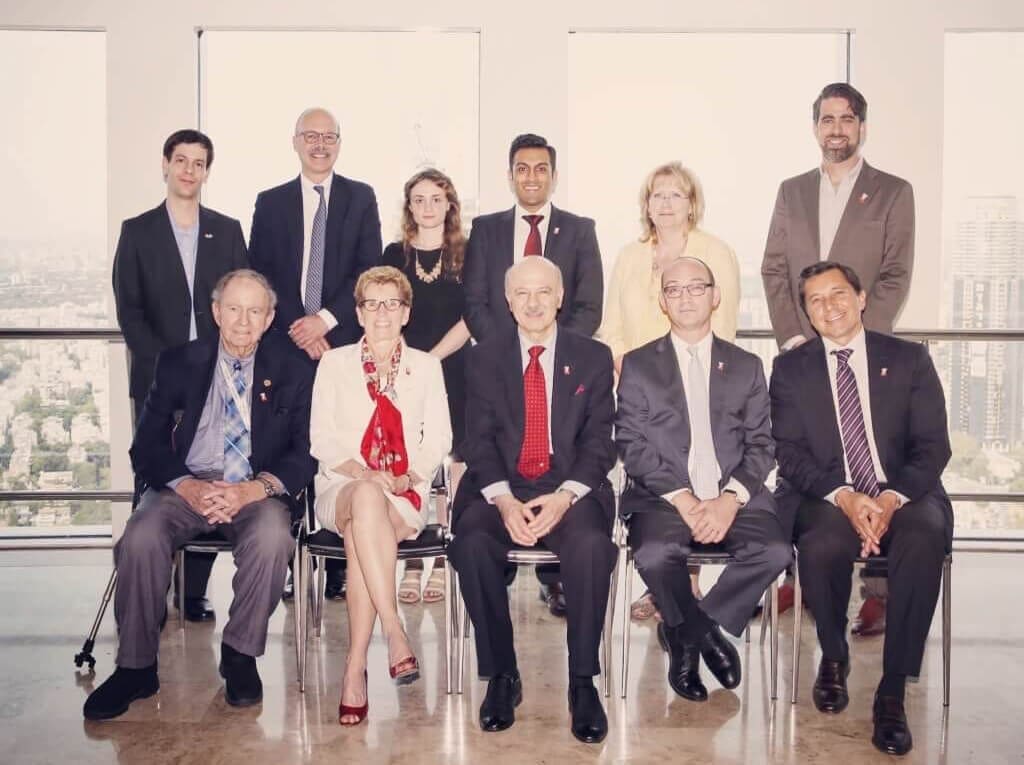 After hosting a successful event in Tel Aviv, MaRS executives, along with leaders from Waterloo's Communitech innovation hub, travelled to Haifa, Herzliya and Jerusalem, meeting with various technology companies and startups to explore partnerships between the Toronto-Waterloo corridor and Israel. With a vibrant ecosystem, Israel is home to several thousand startups and has established itself as a prime regional hub for technology companies such as Intel, IBM, Google, Facebook and Microsoft.
In December 2015, in partnership with Cybertech Israel, MaRS FinTech hosted Canada's first global cybersecurity conference at MaRS in Toronto. CyberTech Canada featured various startups and corporations from both Israel and Ontario, showcasing innovative platforms on a global level. We are pleased to announce that MaRS FinTech will be hosting the second edition of CyberTech Canada later this year in 2016.