Already a symbol of Canada's thriving innovation community, the MaRS Centre is now an award-winning building.
This past May at the BOMA Toronto Annual Gala, the MaRS West Tower was awarded the evening's highest honour: Outstanding Building of the Year Award in the mixed-use category. The 780,000-square-foot building garnered strong reviews in all areas of evaluation, receiving particular praise for its tenant satisfaction, community impact, and environmental practices.
"This award is confirmation of the hard work and dedication of our entire team," says Randal Froebelius, lead real estate executive at MaRS. "It emphasizes how we use our real estate platform to support meaningful innovation — bringing together the entire tech ecosystem to make an impact. It's something to be admired and shared."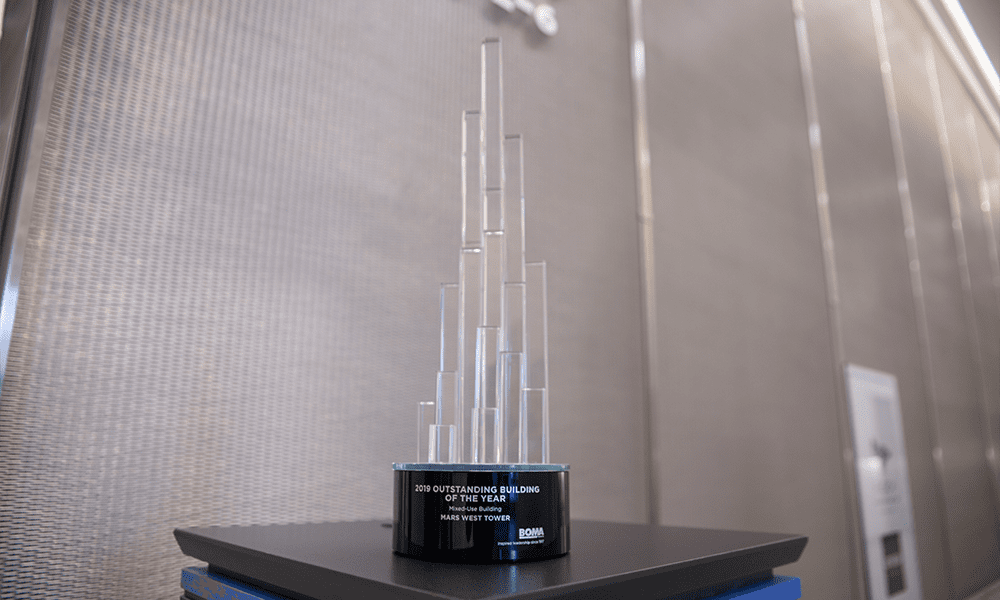 The West Tower has come a long way since it first opened in 2014. Having faced considerable hurdles during its recession-era construction, the building is now completely full and boasts LEED Platinum and BOMA BEST Platinum certification. Companies like Autodesk, Microsoft and PayPal make up some of the building's banner tenants, and it is a frequent host of international conferences and industry events.
Indeed, MaRS has always been a pioneer of urban innovation, a now ubiquitous movement that has seen tech companies the world over abandon suburban office parks for urban centres. "When we first opened in 2005, you'd be hard pressed to find buildings like ours in North America," Randal says. "I believe the MaRS Centre has helped make Toronto a capital of both innovative spaces and global talent."
The win comes on the heels of a record year for Toronto real estate. According to Colliers International, the city's office vacancy rate is at one percent, the lowest in North America. More incredible still, roughly 9.4 million square feet of new office space (a 10 percent increase in stock) is expected to be built in the next five years, putting Toronto well ahead of its closest competition in San Francisco.
And once again, MaRS is taking a leadership role in that growth.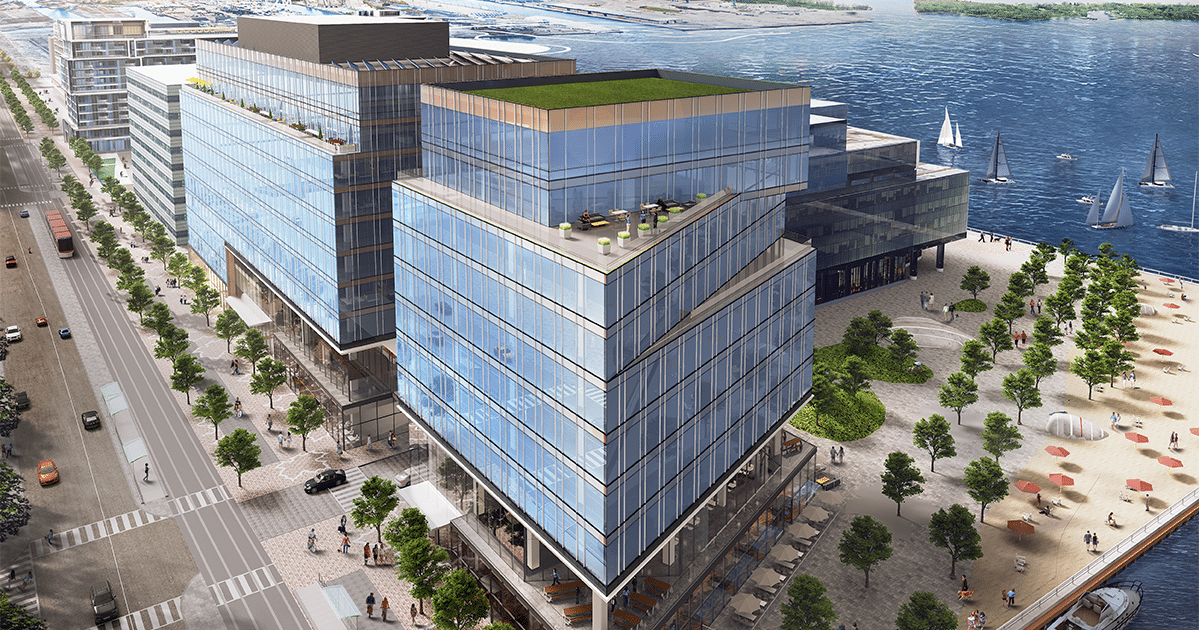 In September 2018, MaRS, along with the University of Toronto, announced that it would be expanding its operations to the 400,000-square-foot Waterfront Innovation Centre on Toronto's Queens Quay. Set to open in 2021, the new space will house roughly 3,000 workers in the tech and creative industries, and stand adjacent to Corus Quay, George Brown College's waterfront campus, and Artscape Daniels Launchpad.
This past June, MaRS also revealed that it is partnering with the City of Toronto, George Brown College and ReMAP to open a new, 14,500-square-foot light-manufacturing incubator at 440 Dufferin Street. That space is planned to open in 2020.
Still, with so many projects on the rise, the MaRS Real Estate team remains firmly grounded in their objectives. "MaRS has truly defined what an innovation hub should look like," Randal says. "And to me, that means making a difference by providing the best environment for our stakeholders to succeed, from entrepreneurs and scientists to students to startups."
Learn more about the MaRS Centre and its many features here.