You might think that entrepreneurs love money, but in most cases it isn't true. Sure, money is important to them, but it is seldom their primary motivator. 
Retired entrepreneur Alex Lawrence described this attitude well in a 2012 Forbes post: "I'll be the first to admit that money was often a motivator for me. However, it was never the primary motivator. I did not lay awake at night thinking about money. I laid awake at night thinking about my customers, my employees, and—most importantly—how to make my product or service that much better."
However, the reality is that entrepreneurs need to raise money to build their businesses and, to get this money, they need to persuade potential investors to give it to them in return for future profits. For most investors, making money is the primary goal; if it wasn't they would be running a charity or at least investing in social impact ventures.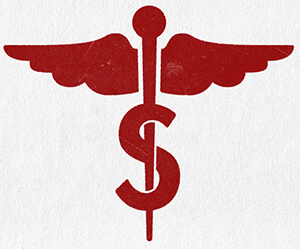 So there is a dissonance: entrepreneurs who are driven by a love for what they do must partner with investors who are looking to make money. The two do not always have the same objectives.
This dilemma was driven home while I was working with several healthcare ventures that will be presenting to investors at MaRS HealthKick 2014, Canada's largest healthcare venture showcase, this May. The event will feature a pitch competition with 45 Ontario healthcare companies that span the gamut of the industry.
Health entrepreneurs are often stuck between their love for what they do and their need for money to do it. These entrepreneurs have found problems worth solving that they truly care about and that they know others care about too.
Health solutions can make a real difference in people's lives—by diagnosing or treating disease, or helping people lead healthier and more rewarding lives. These entrepreneurs often love to describe the scientific or technical underpinnings of their solutions.
When we discuss their business plans, however, I often have to suggest picking those options that lead to the greatest profitable revenue, rather than those that are simply the most interesting to them. In other words, making money has to be more important than it might otherwise be. Especially in healthcare, a sector where capital is hard to secure and product development is time-consuming.
In the end, it's about finding a balance. By focusing a little more on profit, entrepreneurs stand a better chance of raising investment, which—as they eventually discover—will actually drive the growth of their business in a way that enables them to do more of what they love anyway. That's why events like HealthKick are so important: getting entrepreneurs in front of investors so their products can make it to market, and to the people who need them the most.
Feature photo credit: December 17 by Colin Dunn, used under CC BY 2.0 / cropped