It seems in both sports and tech, fortune favours the bold. Fresh off the Raptors' heroic championship run — one that captivated a country and bolstered the economy — Toronto held its first Athlete Tech Summit, a chance for NBA stars to meet, mingle and make deals with the city's startups and investors.
Big-name attendees included Al Harrington (16-year NBA veteran and co-founder of cannabis startup Viola), Rashaun Williams (renowned VC and former fund manager to hip hop artist Nas) and Fred VanVleet (undrafted hero and NBA champion).
"Professional athletes have business interests that go well beyond the courts and playing fields," says Randy Osei, summit organizer and founder of Rozaay Management. "Players already love Toronto's culture, and we want to make sure they are informed and connected to the city's amazing tech community."
Hosted on the waterfront at Artscape Daniels Launchpad, the Athlete Tech Summit featured a full day of panels and keynotes, concluding with private pitch sessions from companies like Finaeo and Growratio.
Also presenting was Drew Taylor, co-founder and CEO of Acorn Biolabs. Drew understands the power of professional athletes more than most people. Before co-founding his health startup, he was himself a pitcher with the Blue Jays and Philadelphia Phillies. "Athletes have an amazing ability to inspire people," Drew says. "And now they're using their platforms to promote some of our greatest technologies."
"We've seen investor-athletes thrive in the Valley — there's no reason why it can't happen in Toronto."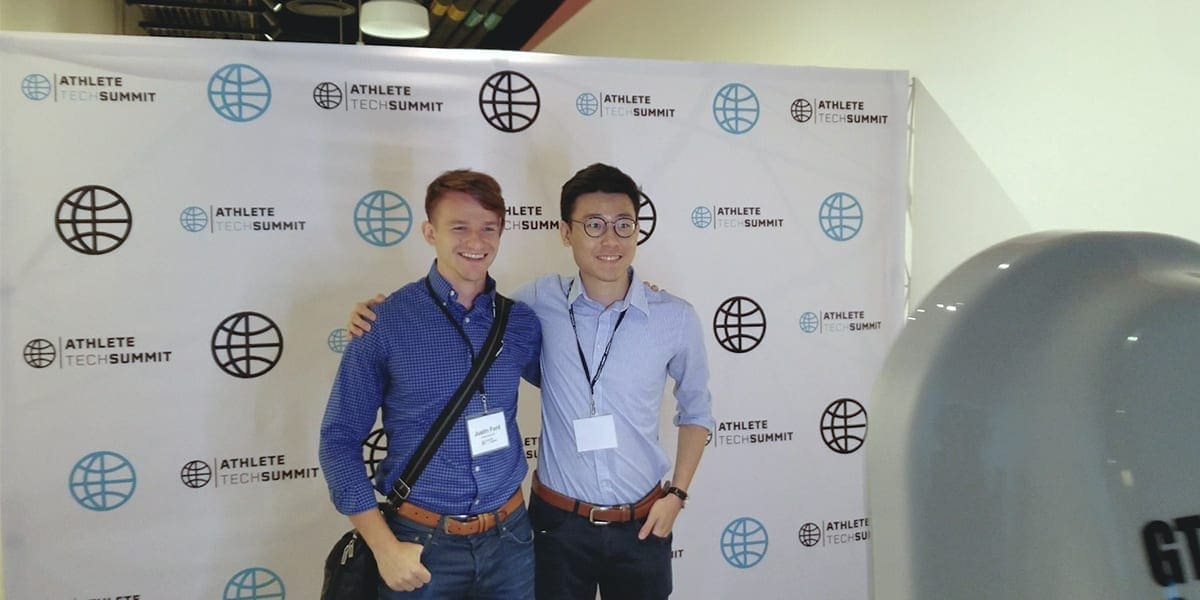 Just as the city is finally being recognized as an international basketball capital, Toronto has also cemented itself as a global innovation leader. According to a recent report from CBRE, Toronto is the fastest-growing tech market in North America, boasting the third-largest talent pool. More significant still, in the first half of 2019 alone, Canadian startups scored a record $3.3 billion in investments. "Canadian tech has always been strong, but now, instead of just getting acquired by giant corporations, our companies are landing the necessary capital to thrive at home," Drew says.
Indeed, Toronto's pull has already captured the attention of some of the NBA's most famous athletes. This past December, Steph Curry ventured beyond the San Francisco ecosystem to invest in Canadian startup SnapTravel as part of a $13.2 million round. (You may have seen him sporting the company's swag before and after Warriors games.) And just days before the Athlete Tech Summit, LeBron James announced that Uninterrupted — the superstar's media outlet for athlete-driven storytelling — was expanding to Canada with a little help from Drake.
Al Harrington, for his part, has always believed that athletes make ideal business partners and brand ambassadors. "To me, being an entrepreneur is just as fun as making a three," Al says. "Players are making a lot of money at a young age, so it's an ideal time for them to embrace risk and explore this world of exciting and cool investments." He also thinks entrepreneurship is one of the purest forms of self-empowerment — it's just a matter of educating yourself, being active in your portfolio and surrounding yourself with good people.
Al first took notice of Toronto's tech scene about two years ago and likes what he sees: a diverse and passionate group of entrepreneurs not unlike his own NBA community. And that's the key to drawing capital. "People invest in people first and the business second," he says. "If someone believes in you and your vision, chances are they will trust you with their money."
Sounds like winning advice.