Entrepreneurs are usually extremely hardworking people. However, they may not always focus (or have the time to focus) on the most important—and often most difficult—tasks they need to do to build a successful company.
As an advisor for the MaRS Health Venture Services group, I often find that when first-time entrepreneurs urgently need to obtain financing they tend to focus on other venture activities with which they may be more comfortable. They underestimate how hard it is to obtain financing and overlook what they have to do to be successful when pitching to investors.
Kickstarting health innovators at MaRS
Concentrating efforts on raising capital is particularly crucial for healthcare entrepreneurs—it's a sector where financing is hard to secure and product development can be time-consuming and costly. More importantly, these entrepreneurs are bringing to market new healthcare products and services that can make a real difference in people's lives.
Held in May, the first annual MaRS HealthKick event offered 45 Ontario health ventures the opportunity to pitch for $20,000 cash prizes to a sold-out crowd of investors and industry partners. The ventures went through a four-month process to get ready for the big day, including pitch dry-runs, mentoring and learning sessions on the ins-and-outs of an effective investor pitch.
Competitions like these provide a unique benefit for participants: they force entrepreneurs to focus their value proposition, narrow down their valuation and pitch their business idea in a digestible format.
The HealthKick 2014 winners
PlantForm: Won for its plant-based manufacturing platform that is used to produce low-cost antibodies, protein drugs and vaccines for as little as one-tenth of the manufacturing cost of other biopharmaceutical production systems. Its platform can help bring cheaper drugs to the millions of people suffering from cancer and other critical diseases.
Profound Medical: Developed a unique, minimally invasive treatment to remove the prostate gland. Profound Medical's novel technology combines magnetic resonance imaging (MRI) guidance and ultrasound energy to deliver thermal ablative therapy to the prostate gland. Prostate cancer affects about 500,000 men worldwide.
Newtopia: Leverages genetics and engagement science to inspire at-risk individuals to make healthy lifestyle decisions through a patented health engagement platform, linking genetically tailored natural health products with personality-matched coaching to keep users motivated and on track. Newtopia's platform addresses the growing trends of obesity and chronic disease.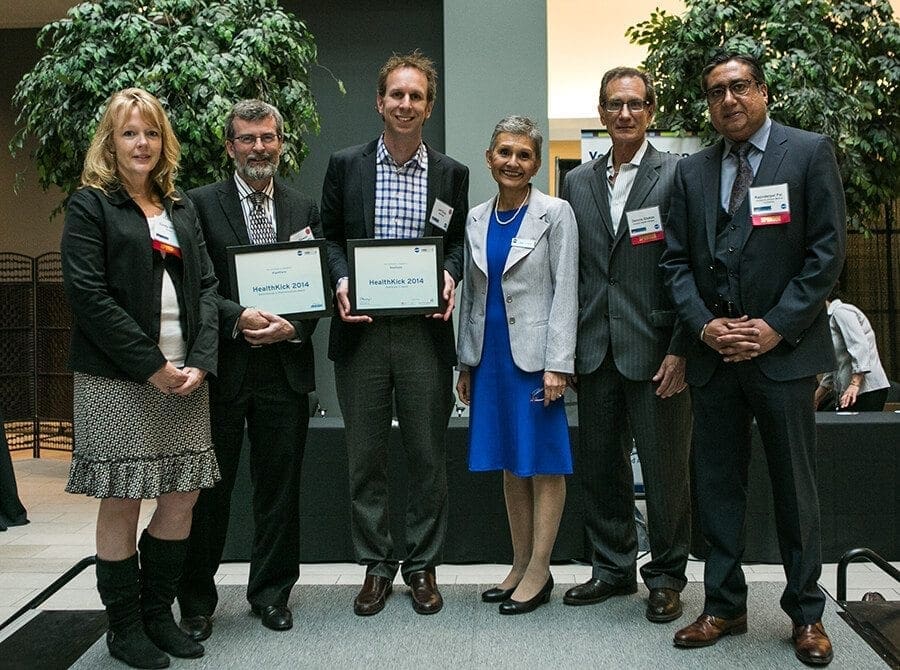 Fundamentals of a good investor pitch
So how do you get an investor interested in your pitch? A good investor pitch must be more than just a good slide deck and a well-delivered presentation; it must be founded on a good business plan. As such, undergoing the process of creating a good pitch forced the ventures to revisit their business plans and assumptions.
Capital goals: One of the most common problems many ventures seem to have is articulating exactly how much money they need, what that money is to be used for and what milestones they would achieve. Plans to "hire more staff" or to "expand marketing efforts" are far too vague for investors. You need to be clear and concise.
Planning for growth: There is a temptation for entrepreneurs to believe that as their ventures grow they can continue to operate their businesses in much the same manner, just at a larger scale. Those who have been part of growing ventures know that this approach is sure to fail. The ventures needed to develop clear growth plans with realistic staffing objectives.
Practice, practice, practice: While refining and sharpening their plans, the venture founders received coaching on pitch development and presentation skills from an expert pitch coach, as well as from MaRS Health advisors, who found it rewarding to see the significant improvements made by many of the ventures. Nailing down your pitch presentation so it is succinct and easily understood is important for impressing a potential investor, especially if your company is helping bring innovation to the market.
While planning for HealthKick 2015 has already started, the sharpened business plans and more effective pitches of the participating ventures are already helping them to achieve their business goals. Check out our highlights video to see more from this year's event:
Looking for more resources on how to pitch?