How much wood could a woodchuck chuck if a woodchuck was an investor and the wood in question was edtech companies? A lot.
In 2013, edtech investments hit $1.25 billion across 378 venture deals. A year before, some of us (present company excluded) thought that edtech investment may have permanently peaked when it hit $1 billion for the first time ever.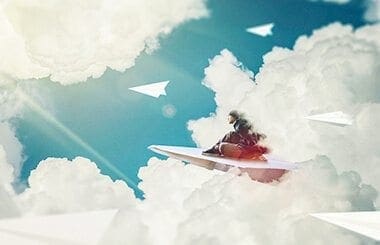 These are boom times. One can't help but think of the lyrics of the Pearl Jam song "Education."
"I'm questioning my education
Is my education all I am now?
While you're deciding I've been finding
Looking around in the here and now."
What the edtech industry has been finding in the here and now is not only massive growth, but also a shift in deal flow from Silicon Valley to other parts of the United States and the world, including here in Toronto, where we have seen several raises of over $1 million over the past few months.
To find the here and now in American edtech investment, we need to look at financing by geography. In 2013, 53% of deals were from outside the traditional strongholds of Silicon Valley and the New York metropolitan area. More companies were being funded in Chicago, Baltimore, New Orleans, Philadelphia and many other non-traditional pockets where edtech activity and investment now exist at a point of dynamic intersection.
For those who believed that an edtech bubble would cover this figurative Gotham in the fourth quarter of 2013 and the first quarter of 2014, that was simply a big oops, as average deal sizes hit an eight-quarter high of $6.2 million. Sure, Kaltura's $47 million Series E round (yes, Series E!) and TutorGroup's nearly $100 million Series B helped lead the charge upward and onward. In an era where many sectors are feeling the pinch in follow-on funding, it is a sign of fine health in the vertical that Series A to C investments are particularly robust.
The reality of what—and where—we are now is that emerging business models in the education sector have transformed a space that was seen as bubble-ready into one that is attracting new and established investors not only each new year, but also each new quarter. Investors are not only playing in the early-stage sandbox, but they're also leading the curation of strong mid-stage activity. Series C financing, for example, jumped 70% in the first quarter of 2014 over the same period in 2013. That's huge in any sector.
Almost exactly one year ago, I attended the Global Silicon Valley Education Innovation Summit in Scottsdale, Arizona. The event is the largest annual gathering of edtech investors and of those of us who fill the in-between spaces in the ecosystem. At the closing keynote, the speaker shared the fact that when the conference debuted just a few years earlier it could have easily fit into a meeting room at a motel. The conference currently takes place at The Phoenician, a huge resort, and many predict that within five years it will need to be held in a stadium-size venue.
The edtech space is truly one of the most compelling verticals here in Toronto, in the United States and, increasingly, throughout the world. The future is wide open.
Feature photo credit: Paper Craft Master by rsnguyen, used under CC BY-NC-ND 2.0 / cropped