Note: This post originally appeared in Yonge Street Media. It has been re-posted here with permission.
Did you know that you're a walking, talking data generator? Well, you are. Every day, each of us generates and harnesses data, from our Google searches to the games we play on our smartphones, to the research we might be amassing. A number of forward-thinking enterprises are taking this growing body of data and making it easier to process. And some of the most exciting of the bunch happen to be based in Toronto.
One of the newer kids on the block is Datifex. Founded this past June by engineer-turned-lawyer-turned-entrepreneur Chris Erickson under the wing of MaRS Discovery District, the company's mandate is straightforward enough: to make data visualizations that are both easy to understand and really, really good looking. Simply put, the company joins data analytics with game technologies and content management in a cloud-based platform for anyone within a given organization to see. People get a more concrete understanding of what the data is actually representing and, in turn, they arrive at more informed collective decisions.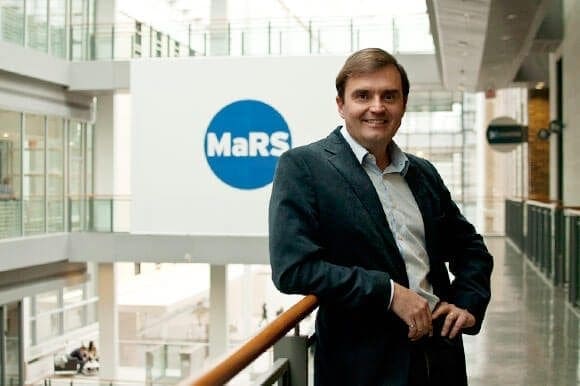 "I ran into people who do special effects software for Hollywood—Avatar hair, smoke coming from spinning wheels, and a lot of stuff that you see [in films] that isn't actually real—and I was asked to look at how some of that software could be used for other purposes," Erickson recalls. "So I wondered, 'Why aren't we using that for big data and business intelligence?'"
Datifex hopes to enable organizations to harness the raw material from data centres and make sense of it. It's a means of democratizing data through visualizations that tell a clear story, rather than numbers and pie charts understandable to a wonky few.
Based in Ottawa but with operations in Toronto, Ranovus is another key player in the data management sphere. The two-year-old company works with data centres to speed up storage networks and make them run more cost-effectively. It's a sector ripe with opportunity, says Ranovus CEO Hamid Arabzadeh (whose brain we recently picked about the Toronto startup ecosystem). He matter-of-factly adds: "Over the past year, I've raised $35 million for the company."
Then there are companies that funnel data right from the source to the people who need it. WatRHub is one of these. An online and mobile platform with operations in Toronto and Milwaukee, the company monitors water news and information from more than 4,500 sources around the world, then takes this information and condenses it into custom analytics for investors, entrepreneurs, analysts and researchers focused on water. The aim is to drive market analysis and business development.
"We [plan to] go after every single enterprise in the world, the bigger the better," says Erickson, explaining that the larger the company, the greater its need to make sizeable quantities of data more manageable. Currently, Datifex has a number of large corporations testing pilot versions of their software.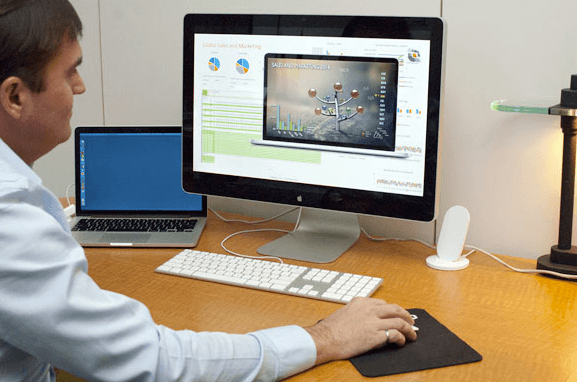 "We realized there was a huge data gap in water. Really we started it as a project to aggregate data to share with multiple stakeholders," says WatRHub Chief Product Officer Sunit Mohindroo who, along with Ahmed Badruddin, is a co-founder of the company.
What WatRHub does, in a nutshell, is take data from many different sources and gather it into a big data pool that can be a source of insights and analytics to be used by water plant operators, municipalities, regulatory body investors, and anyone else who might be able to make use of the information. The ultimate goal is to come up with new ways of enhancing water quality, and making that process more efficient.
WatRHub's origin story dates back to 2011. Mohindroo and Badruddin were Ontarian engineers educated at the Universities of Waterloo and Toronto, respectively, who met while both working at Microsoft in Seattle.
"We could've stayed there and worked there the rest of our lives, but we wanted to make a bigger impact on the environment and society with our skill sets," Mohindroo explains. With help from MaRS' Social Impact Fund, what began as a one-off project became a startup in its own right.
Currently, WatRHub's primary clients are what Mohindroo describes as "water treatment innovators" – that is, people responsible for selling and marketing technologies geared toward purifying water and wastewater supplies, reusing water, or developing more efficient means of transporting water over long distances, among others.
"The neat thing about data is that people really look to make data-driven decisions," says Mohindroo. "So, WatRHub helps to bring pilot studies together. We bring the person who has a pain point around a treatment or distribution issue with those that can help solve it."
Whether making data beautiful or just more approachable, there's plenty of room in the current startup landscape for enterprises that can land on ways of delivering user-friendly data. As Erickson puts it: "When was the last time someone loved to see a pie chart that came out of an Excel spreadsheet?"
Story by Kelli Korducki. Photos by Voula Monoholias.