From Playback magazine: four innovation experts "SWOT" different strategies Canadian companies are (or should be) using to get ahead in the new entertainment economy. Note: This article originally appeared in Playback Magazine. Story by Katie Bailey.
As Canada's natural resources sector is battered by a global downturn in oil prices, eyes are turning to innovation and the digital economy as possible saviours of the economic status quo. In the Canadian media sector, innovation and the digital economy are held in slightly more suspicious regard, as Netflix and Amazon disrupt all corners of the business and companies big and small wonder what the next five years have in store.
Still, it's the Wild West right now: alongside those who have struck gold early (Netflix), those who bet big but struggle (Twitter) are a pack in the middle panning for gold (consumer attention).
Here are four strategies Canadian companies are using to try and "win" in the digital economy, that is, gain enough traction with consumers that either subscription or ad dollars will follow. Within each, four innovation experts dissect the strategy and whether it's something SMEs (small or medium enterprises) should consider.
---
1. Large-scale OTT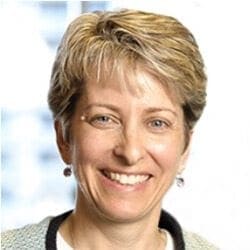 Expert: Lisa Coulman, partner, audit and assurance group, PricewaterhouseCoopers LLP; technology,
communications, entertainment and media specialist
If you can't beat 'em, join 'em? In late 2014 and 2015, Bell Media, Rogers and Shaw released CraveTV and Shomi, respectively, large-scale over-the-top services designed to compete with Netflix for cord-cutting/shaving customers and bolster the cable bills of existing subscribers. Both services were restricted to each company's subscribers for their first year of launch; both are now available to all Canadians, regardless of whether or not they subscribe to traditional cable.
With Canadian subscriber TV penetration forecast to fall from 2012′s 80.1% to 79.2% in 2019, according to PricewaterhouseCoopers (which is likely a best-case scenario), big-TV needed to bolster its subscription revenues with these new products.
But with neither service supporting advertising, the cost of programming acquisition skyrocketing and a fierce competitor in Netflix, are these plays enough to keep Canada's broadcasters in the game?
Strengths: Pay-TV and cable operators are increasingly looking to innovation and experimentation to add value to existing subscriptions and attract new customers. Embracing OTT with "TV Everywhere" is now a well-established priority, allowing operators to provide pre-existing customers with more options to watch content, including binge viewing.
Weaknesses: With so many OTT services competing for content rights, consumers will face a decision over how many they are willing to subscribe to; existing subscribers will have to decide which service compensates for the gaps in their cable bundle. Meanwhile, those not entering the traditional pay-TV market due to high costs will have to consider how many apps they are willing to pay for before the cost savings become redundant.
Opportunities: The current marketplace resembles a series of interlinked and overlapping "walled gardens," which consumers often need in order to trawl through separately to find the content they're seeking. Instead, they want to be able to search across it in an easy and seamless way. In the PwC 2015 Global Entertainment and Media Outlook 2015-2019, it was noted there are two ways that this will happen. One: aggregators provide content discovery for consumers across multiple networks, which would see Canadian TV providers offering content from the other networks on their OTT platform. Two: technology allows a user one point of access seamlessly to the digital content ecosystem, which would see all Canadian TV providers investing in a seamless experience for consumers.
Threats: Netflix's proposition goes not one but two steps further: it provides original content as an extra draw to the consumer, and it increasingly releases that content at the same time worldwide, meeting the demand from impatient consumers to access a keenly anticipated piece of content through whatever channel. Canadian TV providers have started to build this philosophy into their approach but it is expensive and perhaps a little too late to combat the coverage of Netflix users in Canada.
---
2. Niche OTT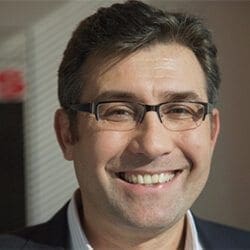 Expert: Kaan Yigit is the president of Solutions Research Group Consultants Inc.
Now this is a space ripe for indie innovation. YouTube, smart TVs, OTT media players/set-top boxes and vendors like Vancouver's DotStudioz have created a net-new opportunity for smaller companies to become international broadcasters, outside the confines of yesterday's gated gardens. In 2015, three former GlassBOX Television execs led by Jeffrey Elliot announced Table Rock Media, a new company specializing in paid-subscription-based OTT channels. Launching this year, the company will offer hobby-focused channels on topics such as guitars, motorcycles and aviation through services such as Xbox or Apple TV. On the other end of the spectrum is Toronto-based Banger Films, which is setting up a heavy-metal-focused YouTube channel to sell its content direct to fans via pay-per-view or downloadable pricing models. These opportunities are opening up by the minute but require scale for success: does niche OTT offer a viable business opportunity for SMEs?
Strengths: Niche OTT offers a ready-made community of interest. If you have a woodworking channel, it's not ambiguous who the target audience is. Similarly if you have a channel on body building (males 25-44) or makeup (females 18-39), same thing. This also typically means high viewer engagement which is something advertisers value and is potentially something you can monetize with subscription fees, at least to some degree. People are more likely to pay for their passions so you may be able to create two revenue streams: advertising/sponsorships and subscriptions.
Weaknesses: Number one is clutter—there is so much content jockeying for attention and only so many hours in the day for consumers. Number two—do not assume you can charge for your content. There are so many channels already on YouTube that are available for free, so differentiation is difficult. Can you make your channel superior to free alternatives in such a way that it can sustain a subscription fee? That's a high bar to clear. With more creators on YouTube and OTT, the bar for content costs is rising as well. It's still nowhere near legacy costs, but not as cheap as it once was.
Opportunities: First movers can potentially build recognizable brands and libraries that can be leveraged in the future. The opportunity is global—and if you have traction, you can amplify and create a snowball effect by leveraging social channels. And, there are lots of narrow verticals where global brands are looking for global audiences—and you may be able to tap into that as a business.
Threats: For those building subscription fees in assumptions, it's a big IF. What if they don't pay? Is there a fallback? Outside of Netflix and some music streaming services, there are a limited number of success stories at the moment. And with vast amounts of content available free or near-free, the threat of consumers being conditioned to expect things for very low prices (or free) is quite real. Also, the niche has to be just the right size – too wide, not differentiated, too narrow, it may be hard to monetize in any fashion to support an SME.
---
3. Virtual reality and immersive experiences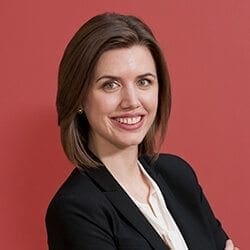 Expert: Valen Boyd, account manager at the Business Development Bank of Canada, works with entrepreneurs in the technology sector with a special focus on the Toronto market.
Ask five different industry people about the potential for virtual reality and you'll get five different perspectives. But there's no question that VR is a headline topic this year, as manufacturers ready VR viewers for the retail market. But will it take off? Will it only be embraced by gamers and marketers? Despite the uncertainties, brave entertainment and production companies are staking ground in the space, investing in equipment, infrastructure and companies. Google is said to be betting big on VR, believing it will break in 2016 and add a new area of revenue to its YouTube platform. Canadian producers are also in the game, with Secret Location investing significantly and film indies like Scythia Films creating 360-video trailers. Canada has also bred a number of startups, like Bubl. Is this an area that early adopters stand to win in? Is it better to wait and see?
Strengths: A lot of people think that VR has the potential to change our digital content consumption habits. A lot of technology is coming to market both on the supply and demand side, making it possible to consume VR but also to create it. And we're seeing it priced in a way that indie producers could invest in as well as larger-scale producers.
Weaknesses: Consumer adoption rates are still unknown. Some believe that VR could remain fairly niche and it's an unproven market and I think that's a risk, just like any unproven market. There are indications that there will be a demand from a wider audience, not just early adopters and gamers. Presales of devices like Oculus Rift were boasted by Oculus to be "better than expected" at CES and Samsung sold out its Gear VR at a number of retailers for its November launch. So that balances the risk.
Opportunities: There are a lot of headsets coming to market and they need content. We're seeing a push from the manufacturers to engage with producers. Samsung is a sponsor at Sundance this year, an indication they're trying to rub shoulders with producers, because to reach a wider audience they need robust content.
Threats: Entering the VR space, especially for SMEs, requires capital expenditure. You have to invest in the technology and bring the expertise in-house – talent will be the biggest expense. Successful entrepreneurs should work with their financial institution to finance that new line of business, as opposed to taking cash out of their working capital for their existing line of business.
---
4. Startups and partnerships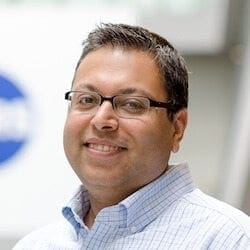 Expert: Salim Teja, EVP Ventures for MaRS Discovery District
Canada is often accused of malaise on the digital innovation front, although bright spots in Toronto, Vancouver and Waterloo have emerged. But it's not like we don't have the assets. Ryerson's DMZ, for example, was recently named the #1 university business incubator in North America by Swedish firm UBI Global, and the MaRS district in downtown Toronto is one of the largest urban innovation districts in North America, supporting over 1,000 startups. PwC argued in its 2015 global Digital IQ survey that one of Canada's failures is keeping its industries siloed: "Canadian business leaders significantly lag behind global counterparts when it comes to collaborating with academic institutions to innovate. Only 14% of Canadian respondents say they take advantage of universities and labs to gather ideas for applying emerging technologies to solve business problems."
Given this, is there an opportunity for Canadian entertainment companies to meet the challenges of the new digital economy by developing a closer relationship with our burgeoning tech class?
Strengths: We have strength both in numbers and quality. The growth in the digital media space means a hyper level of activity will continue. These digital media startups are nimble in monetizing and capitalizing on new opportunities and they are ramping up, particularly in the AR/VR space. A wave of hardware startups ranging from new time-lapse and 360 degree cameras (Zeitdice and Bubl), to wearable devices such as motion/gesture control technologies for gaming. Film and media companies in Canada only need to reach out to innovation districts to find engaged technology partners with whom to collaborate.
Weaknesses: Not enough industry buy-in. There has to be commitment from corporate Canada. Preferably, a corporate mission statement to show they want to be leaders in their space by partnering with cutting-edge firms and bringing new products to market. We are seeing commitment from the financial services sector, which is now actively partnering with innovation hubs. But we have much fewer media partnerships. Startups have options, and traditional media companies have to create a compelling value proposition, whether it's equity from a licensing deal or the potential to be a strategic investor. Startups are actively trying to prioritize relationships – to determine what makes the most sense for them – and they want partners who seek results and aren't just dabbling.
Opportunities: The digital media space is exciting because the quality and value of content is being recognized by the broader ecosystem. It's not just mass media interested in innovation, but health, financial services, and energy companies. Wearable technologies that help patients overcome physical and cognitive disabilities is one example. Consider this recent M&A deal: the file sharing company Box acquired Verold, a 3D interactive company. That means that media companies that partner with the new tech class may find new revenue streams in sectors they haven't considered.
Threats: There is a big threat that Canadian mass media companies and production houses should be aware of – if you don't partner with the startups in Canada, your U.S. competitors will. Already, we are seeing great interest from U.S. media companies willing to come North and fund the ecosystem, and that might limit the opportunity for Canadian media companies to become global leaders. The low dollar is giving U.S. media companies an advantage. The very real threat is the talent and innovation loss to Canada, valuable mindshare being recruited by others willing to create expertise in this area.