The Top Startup Jobs series profiles MaRS ventures that are on the hunt for talent. This week: Toronto's Nudge Rewards, a high-growth startup revolutionizing employee engagement and performance.
Frontline employees are the most important resource of any company in the food service, hospitality or retail industries. From prep cooks to store managers, these workers engage customers directly, drive sales and ensure quality control. In other words, business success starts on the ground, so it's important to recognize employees from the top-down.
Enter Nudge Rewards, a startup that places employee empowerment at the core of its business. Named after Richard Thaler's Nobel Prize-winning theory, Nudge believes that strategic decisions combined with reinforced learning bring companies greater financial returns. Through its app, Nudge pushes bite-sized bits of information to its clients' frontline employees and rewards them when they successfully complete tests and challenges.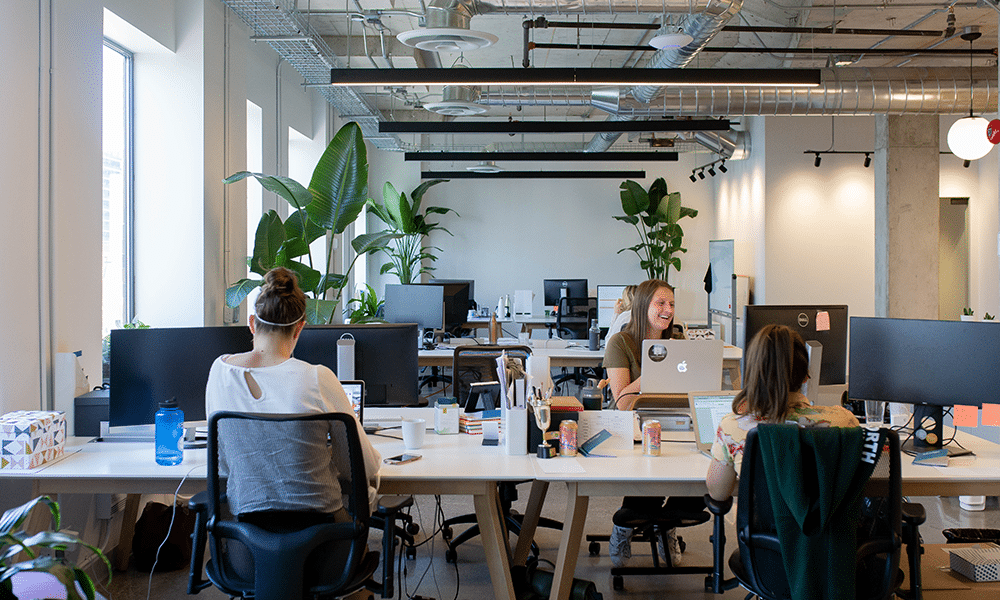 The app also collects data in real time, allowing companies to quickly pivot in the event of ineffective campaigns and strategies. Say, for example, you're the marketing director of a Canadian clothing chain — it's Black Friday and a frontline employee in your Halifax location has just notified the team that certain items are not selling. No problem. Nudge's app allows staffers around the country to share customer feedback and brainstorm solutions.
Located in Toronto's bustling Fashion District, Nudge boasts a staff of 26, with hopes to grow by 50 per cent before the end of the year. Energetic and diverse, it's clear that Nudge is a model ambassador for the city's innovation community. Think you'd be a good fit? Here's what you need to know before you apply: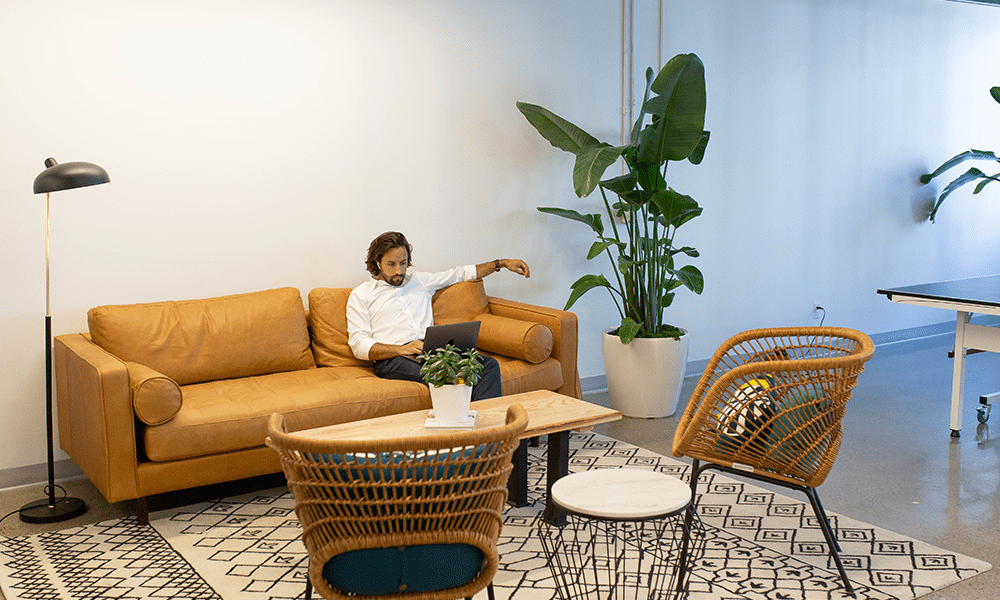 Knowledge is power
Nudge prides itself on being a safe space for all of its employees. No matter one's level of expertise, team members are encouraged to ask questions and grow their knowledge across departments.
"I was hired as a new grad without a ton of experience," says Jessie Blanchard, a customer success manager. "Working with the developers allowed me to quickly build confidence and take ownership over projects."
Employees are also provided professional development stipends to refine their skills and learn relevant disciplines.
Empathy will get you far
As with all service-centred jobs, the customer comes first. Being able to empathize with clients (and clients' clients) is not only a staple of Nudge's philosophy, it's part of the company's professional development approach.
Neshay Ahmed, server team lead, explains: "As a tech-first person, going from people to code was my greatest challenge. But putting myself in the customer's shoes allowed me to build a lot of intuition into the app's design — things I might have taken for granted as a developer."
Now Neshay shares lessons learned with her team, encouraging them to always communicate and be open to new ideas.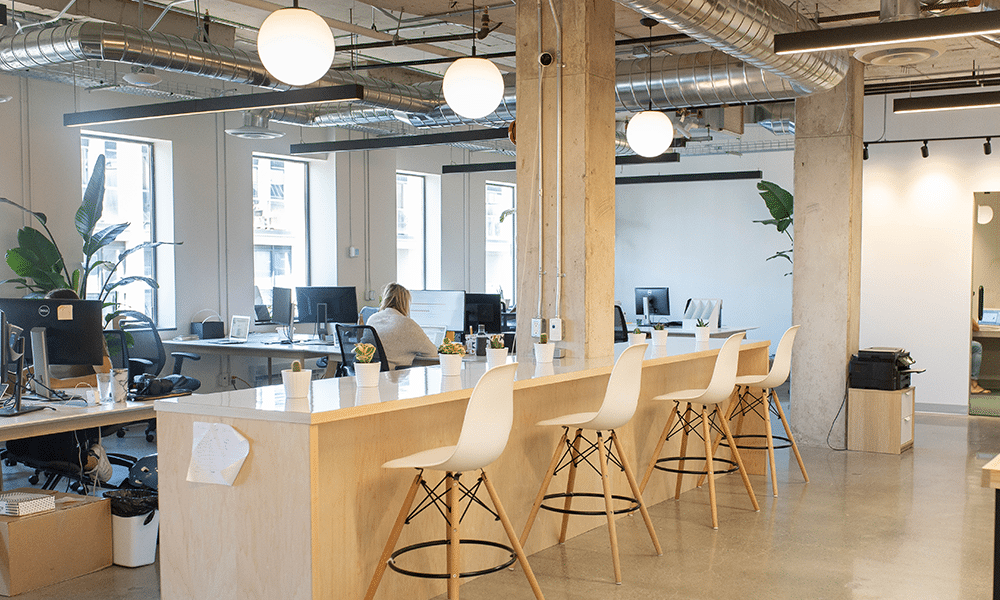 Diversity their strength
Looking around Nudge's sleek office, you notice a lot of empty seats — and that's a good thing. If all goes to plan, the company will hire 10 to 15 new employees by year's end. Positions they're looking to fill include a Head of Customer Success, Content Marketing Specialist, and Enterprise Account Executive.
Nudge is a female-founded startup, and diversity of all sorts still informs its culture. "It's one of the reasons I applied," Alex Konson, growth lead, tells us. "We represent Nudge inside and outside the office. It's no surprise that our talent matches the diversity of our great city."
All together now
As it is with the app, team unity remains key at Nudge. Twice a week, the entire staff gets together — the first meeting a more formal status update, the second a Friday afternoon celebration of the week's achievements. The company also holds an off-site event every quarter, and once a year, everyone gets on a bus for an extended retreat. (Last year, they set up camp in idyllic Prince Edward County.)
Other group activities include lunch and learns, taco dinners, Blue Jays games and karaoke nights.
Love the quest
More than anything, Nudge wants new talent to believe in the startup's mission: ensure all employees have the tools, knowledge and support to do great work every day.
"We spend a lot of time sharing positive customer testimonials," Jessie says. "Seeing frontline employees love Nudge is the best part of my job."
Easy to say when your teammates have your back.
Ready to apply?
Get the latest startup jobs delivered to your inbox with the MaRS Startup Careers newsletter.
Work at a startup