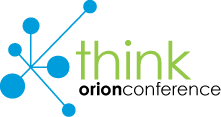 I'm a bit of a conference addict. I love the collaborative energy of people coming together to share ideas, and so when I was given the opportunity to attend ORION's annual THINK Conference on April 15, I jumped at the chance.
The theme of this year's conference was #THINKforward. The event brought together almost 200 of Ontario's leading educators, researchers and innovators to discuss and explore the future of innovation with talks and brainstorming sessions focused on four burgeoning fields: mobile connectivity, cloud resources and shared services, online learning and educational technology, and intelligent communities.
As someone who never felt entirely engaged during my primary and secondary schooling, it was the edtech stream that interested me the most. I wanted to hear more about the future of education and how the system that never quite worked for me might transform into something more effective.
Fellow MaRSian Joseph Wilson, senior strategist for MaRS' education technology cluster, gave a talk in the edtech stream that highlighted the need to ask what, how and why we teach before deciding what technology to bring into the classroom. I caught up with Joseph after the conference to get his perspective on the day's ideas.
"There's been so much money spent on digital tools in education and not a lot of it has made a difference in learning," said Joseph, pointing to the Los Angeles Unified School District's widely criticized iPad rollout. "The things that make the most difference are thoughtful curriculum design, good teaching, good facilitating, collaborative work, deep critical thinking and so on. Those can all be empowered by digital tools, but they don't just magically appear."
The problem isn't that digital tools are ineffective, he continued, but that they're being applied without planning. A tablet isn't going to improve a student's education without a curriculum designed around that device.
The conference's two other edtech speakers also addressed this point. Paulla Bennett, chief information officer of the York Region District School Board (YRDSB), argued that it is the teachers who need training on technology, not the tech-savvy students. The YRDSB holds professional development workshops to train its staff on how and why to use the board's digital tools.
"Teachers need to use the right technology at the right time for the right purpose," explained Joseph. "For every dollar you spend on devices, you should spend a dollar on training for teachers."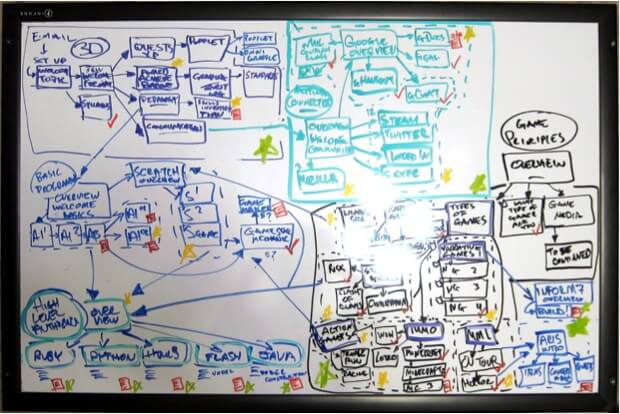 In his talk, Chris Hawks, a K-12 science teacher and the research lead of learning management systems for Gaming Matter, explored how gamification techniques affect student learning. Chris is studying alternate course design, such as student-directed curriculums that replace traditional assignments and grades with quests and experience points. He found a variety of surprising behaviours when he tested this paradigm with his students, including what he called "binge learning," in which engaged students would complete quests at an accelerated pace on their own time.
"The old model assumes you have the interest and capacity for 75 minutes of a subject every day," said Joseph, "but that's not the way people work. You may have a flurry of activity for a while and then get busy for a few days before getting back to it."
The talks were followed by a directed brainstorming session in which attendees were asked to identify opportunities in the edtech sector. This generated some surprising ideas, such as leveraging big data to influence course design and generating funding revenue by partnering schools with edtech startups.
What I learned from the THINK Conference is that education reform is hard. Schools, teachers and startups are experimenting with new technologies and paradigms, but we're still not sure what works best. It's not all doom and gloom, however: "I really think education is getting better and better," said Joseph. "Kids these days are very impressive in what they know and how they apply it."
ORION will be compiling the results of the THINK Conference's brainstorming sessions into a report to be released soon. Keep an eye on this page for a link to the report and visit the THINK Conference website for more information, including speaker bios and presentations.