Researching organ bioprinting and raising awareness about sustainable development, Riya Mehta is kickstarting her career early.
---
Riya Mehta has worked as an artificial intelligence and genomic researcher at SickKids Hospital. She researches human organ bioprinting for young patients. She founded a successful, socially-responsible organization and has spoken at global conferences. Her resume is impressive and her ambitions are large. Her next biggest hurdle? Finishing high school.
"Riya's journey has been incredible," says Navid Nathoo, co-founder of the Knowledge Society, a mentorship program for teens. "She has grown so much as a leader, friend and daughter. She is dedicated to making a meaningful positive impact in the world and leaving her dent on the universe."
Mehta has been interested in science for as long as she can remember. Growing up in Markham, she'd always ask her aunts and uncles about their work as pediatricians. And she was rivetted by their first-hand accounts of how they were tangibly changing lives.
"I thought that was just so incredible," says Mehta. "I've always had a fascination with that because I've always wanted to help people. And I thought, well, I'm interested in science, so maybe medicine is a route for me to go."
Up until she was 16 — just last year — Mehta had been planning for a more traditional career in medicine. She structured her education around becoming a doctor; a route, she thought, was the one real way to help patients and heal people. But as she began to meet like-minded people through school clubs and build work experience, her perspective shifted.
"I realized there are so many different paths. Just because you have an interest in science does not mean you have to go to med school to achieve that," says Mehta. "Now I want to be an entrepreneur in the medical space and educate people on the power of global health."
Mehta got her first in-field experience in a SickKids co-op program, where she was able to earn high school credits. Gradually working her way up from administrative tasks, Mehta was given the chance to lead her own research project in which she explored specific pulmonary diseases and 3D bioprinting. And she's continuing her research voluntarily through the hospital and associated labs.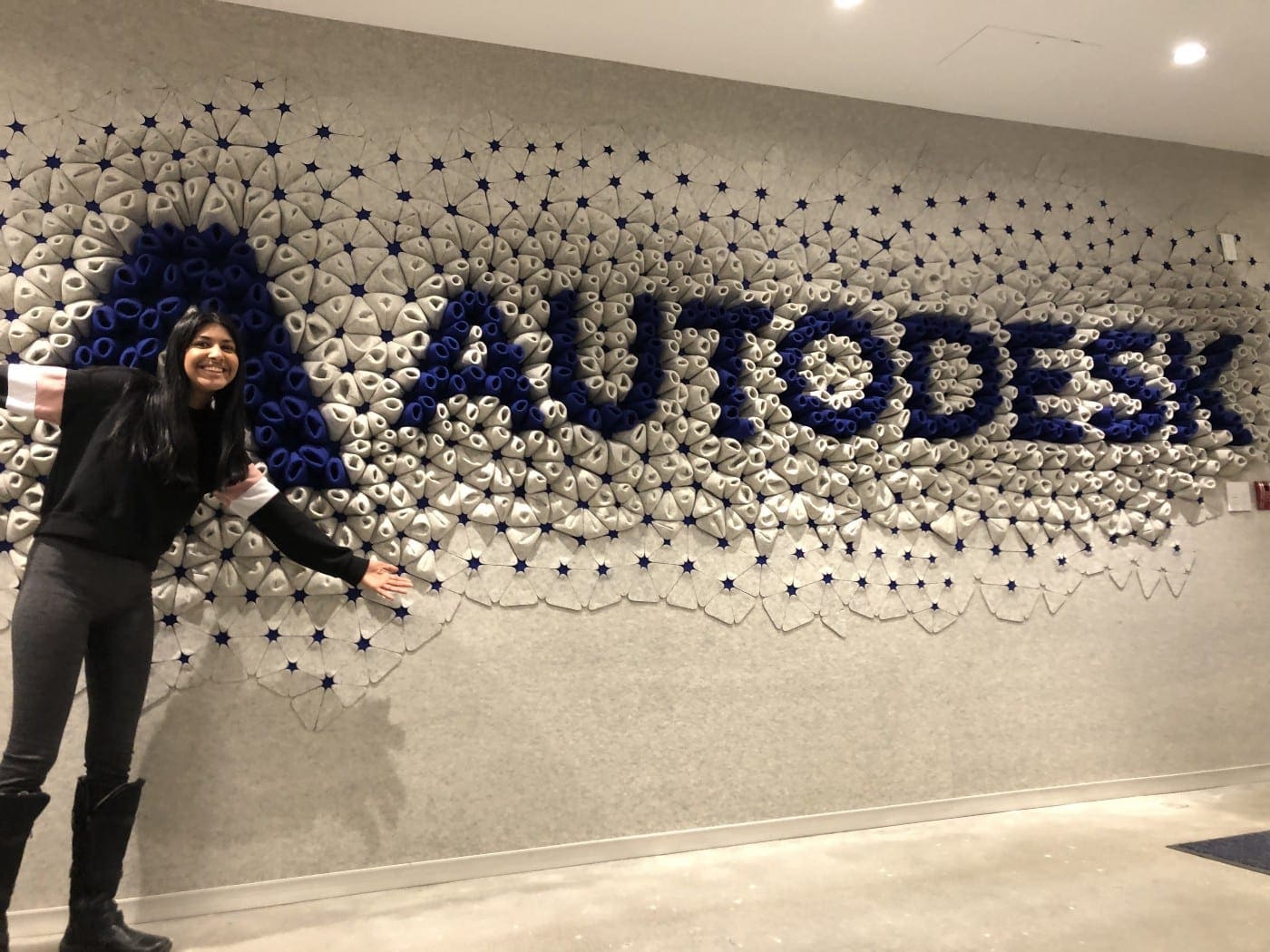 In the most basic terms, 3D bioprinting is a process in which potentially human-ready models can be replicated and even customized. While much of this work is still theoretical, the potential is boundless; patient stem cells are combined with body-safe materials, often a non-toxic biopolymer gel, to create the organ replicate. Last year, the University of Tel Aviv successfully printed a human heart — something that Mehta tapped for her research as a kicking-off point.
This technology could potentially expediate patient waitlists by reducing the need for third-party donors and improving rejection rates due to the personalized aspect of bioprinting. "One of the biggest issues that we're facing right now is transplantations in our country," Mehta says. "So many patients suffer — even if you do get an organ, there's no guarantee that your body will accept it. I mean, the rejection rate is crazy."
Mehta has already begun publishing her research findings, and she's also taken a keen interest in other emerging areas of med-tech like augmented and virtual reality projections for 3D medical visualizations. Fitting with her altruistic values, she hopes her work could eventually help to explain things like surgical processes to patients or printing organs for newborns getting lung surgery.
In tandem with her co-op, Mehta also honed her leadership skills through The Knowledge Society, an organization with chapters across North America that mentors teens. Through the program, she was able to give talks at events such as SXSW and Collision where she spoke about her work to integrate VR experiences into surgical settings, innovating telemedicine and the future of primary care.
"I've witnessed the tremendous effort she has put into developing her knowledge, technical skills and mindset, which has resulted in the incredible person she is today," says Nathoo. "I'm excited for what she will accomplish in the future and the person she will become."
But even a budding career comes with its own roadblocks. Because of her age, Mehta has often found it challenging to be taken seriously.
I have to go the extra mile to really help myself,
says Mehta. "I think because I am a young woman of colour, that's also added a barrier in certain situations." She recalls being invited to meetings where she was surprised at the level of male dominance in the room — something she says sometimes overpowered her ability to get a word in or participate adequately.
"In a sense though, it's really helped me to grow and make me a stronger person," she says.
It's through this mentorship that she's focused on her own growth and has been able to make strong personal and professional decisions, like how to command a meeting. "If I'm presenting on a Zoom call, I tell everyone to mute their mics and ask questions at the end," says Mehta. "I have some rules in place to make sure I can actually speak."
This past January, Mehta and her close friend Adara Hagman, who she met through the Knowledge Society, co-founded Futureshot Factory to address the UN Sustainable Development Goals (SDG) through awareness campaigns and partner-run programming. They haven't wasted any time; they've already secured funding from the Government of Canada, brought on major corporate partners like IBM and are growing their team while rebuilding their website.
Some of their recent work includes consulting on SDG-related education and action plans for smaller social enterprises, such as supporting STEM education for young girls in Africa. "I'm really excited to see the future of it. It's amazing that other people are giving us the opportunity to be in that environment and help progress their goals as well."
COVID-19 has limited Mehta's capability to return to her volunteer projects at labs in the city, but she fully intends to pick up her 3D bioprinting and VR work once restrictions are lifted. In the meantime, she's busy building her business and completing her final year of high school through online classes. While she's sad to be missing out on some of the social aspects of in-school learning, she's focused on getting into business-oriented program at the University of Toronto or Ryerson.
"It's definitely a little nerve wracking. In previous years, I was given room to make mistakes," says Mehta. "I have to be a little harder on myself because I won't really get a second chance."