"One of the things that surprises founders most about fundraising is how distracting it is," says Paul Graham, founder of the prestigious Mountain View, California-based Y Combinator startup accelerator. "When you start fundraising, everything else grinds to a halt."
Until very recently, this was doubly true for health tech entrepreneurs in Canada. Meeting investors and raising money could take weeks or months of travelling to conferences in Boston and Basel, courting venture capitalists in Silicon Valley, or meeting with foreign multinationals. "Consider that insulin was discovered 10 blocks from here, yet all the monetization for the drug ended up stateside," says Naheed Kurji, CEO of Toronto-based biotechnology startup Cyclica, pointing out that as recently as 10 years ago, "a commercialization ecosystem still didn't exist in Canada."
That's changing, thanks in large part to conferences like MaRS' Health Innovation Week, which enters its seventh edition this spring. Launched as a pitch competition for local health tech entrepreneurs, HIW has grown into Canada's premier gathering of health tech investors. Last year, 7,000 investors, startups and researchers attended the conference.
"As Canadian life science technology companies continue to post record-breaking levels of investment, Toronto is increasingly drawing comparisons to Boston and San Francisco as a centre for health tech commercialization," says Ying Tam, managing director of health venture services at MaRS.
Haven't bought your ticket yet? Here's what you can expect this year.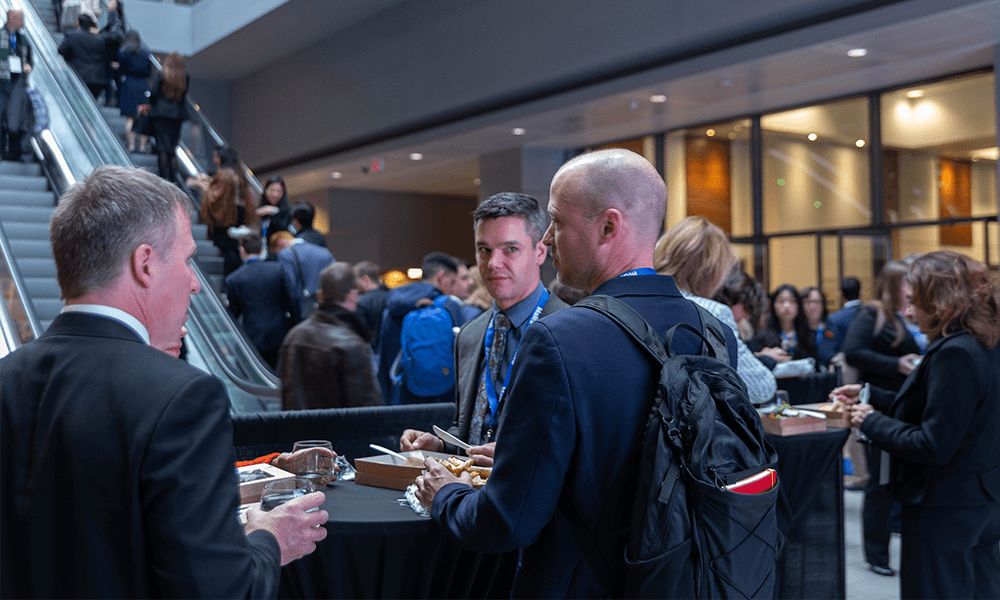 Get quality time with investors
More than 300 angel investors, venture capital firms, big pharma funds and family office investors attended last year's conference, where they mixed, mingled and heard pitches from thousands of startups from across Canada. Health Innovation Week offers quality facetime with potential investors, which is crucial for  Canada's health startup sector.
"It provides a unique opportunity for Canada's most promising health ventures to get their businesses in front of leading investors and industry partners," says Dr. Zayna Khayat, future strategist at SE Health. "It is a carefully curated program that brings the best startups in this country to the most discriminating investors."
HIW's HealthKick Invest, brings together startup founders and investors for one-on-one meetings, panel discussions and a pitch competition, which has in past years included investors from international powerhouses J.P. Morgan, Morgan Stanley and Fidelity Investments. For Dr. Don Stewart, whose Toronto-based biotech startup PlantForm won the pitch competition at the 2014 edition of HealthKick, that kind of exposure is priceless.
"The HealthKick recognition was an important validation of our technology and business model," he says. "I would absolutely recommend the opportunity to other healthcare ventures looking to make new strategic partnerships."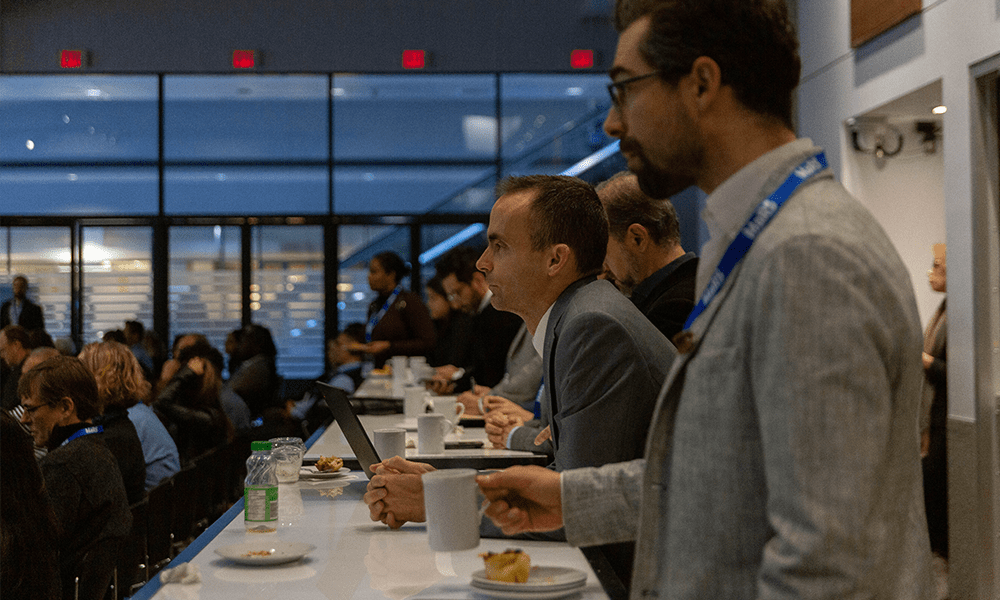 Load your bases
Cyclica CEO Naheed Kurji was also at the inaugural 2014 event, and he's been back every year since to meet investors, speak on panels, and network with fellow founders. For him, Health Innovation Week is all about the intangibles that surround the fundraising process — building up a brand that people trust, developing a reputation as a subject matter expert and contributing to the broader health tech community.
"To raise money, you need to be contributing intellectually, scientifically and technically to the community," emphasizes Kurji. "You can't hit a grand slam with no people on base. You go to these conferences to try and load those bases. I believe that Cyclica is in the position it is in today largely because we have involved ourselves in conferences like Health Innovation Week."
Veronika Litinski, CEO of the Toronto-based genetics startup GeneYouIn, agrees that the community aspect of Health Innovation Week is what makes it truly special. "Magical things can happen" at these kinds of conferences when you're in financing search mode, she says. But for her, the real point of going to these events is to start a conversation, to talk to peers in a low-pressure situation, and to make sure she's on top of the latest commercial and regulatory developments.
"Getting funding is a form of validation — it means you can tell a good story. But talking about traction and differentiation is a much better way to start a conversation," says Litinski.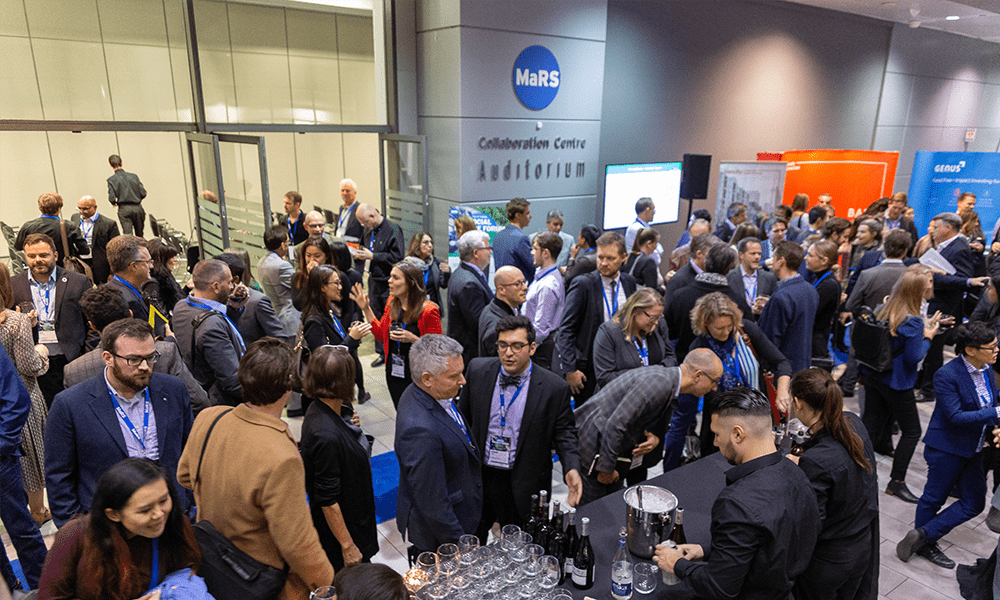 Meet international players
What makes for a truly world-class health conference? For Cyclica's Kurji, it comes down to global reach. What really sets Health Innovation Week apart from other conferences in recent years, he says, is the breadth of international players it brings to the table — particularly when it comes to large multinationals with big budgets, an appetite for local partners and a keen eye for startups to acquire.
"Last year, they brought in companies like Novartis, Pfizer, Amgen, Johnson & Johnson and other big pharma companies, along with leading life science venture capital firms. You saw the who's who of biotech and pharma," he says. "Six years ago those people couldn't point out Toronto on a map."
University of Toronto Vice-President of Research and Innovation Vivek Goel, who spoke at the conference in 2018, agrees that exposure to multinationals is crucial for Canadian startups.
"If you're going to bring something to a global market and build a unicorn company, you're going to have to break out of the Canadian market," Goel says. "Other innovation ecosystems like Silicon Valley, Israel and Korea all have these anchor multinationals. Because of our proximity to the United States, it's easier to set up a branch plant."
Last year, a week into her new job at Toronto healthcare startup MedStack, Ashley Tam manned her company's exhibition booth at Health Innovation Week. Over the course of the week, she says met over 500 attendees from around the world, including Brazil, Netherlands, and Hong Kong.
"It was a whirlwind of a week, and truly a great way to start my role," she says.
Health Innovation Week takes place March 30 – April 3, 2020 in several venues across Toronto. Get your tickets today!