MaRS Verge, Toronto's corporate innovation conference. Feb 29 – Mar 1, 2016. Are you an innovation leader? Learn why corporate leaders need to get comfortable with business model innovation and how it can work at your organization. 
MaRS Verge is a curated gathering of corporate innovation leaders who are ready to challenge the way they think with practical workshops, networking and new strategies to help corporates think like startups.
Speakers
With more than 20 leading innovation speakers, MaRS Verge will host a series of intensive learning experiences and interactive sessions on topics including designing innovation culture and bringing entrepreneurial and lean methods into the corporate context. Speakers include: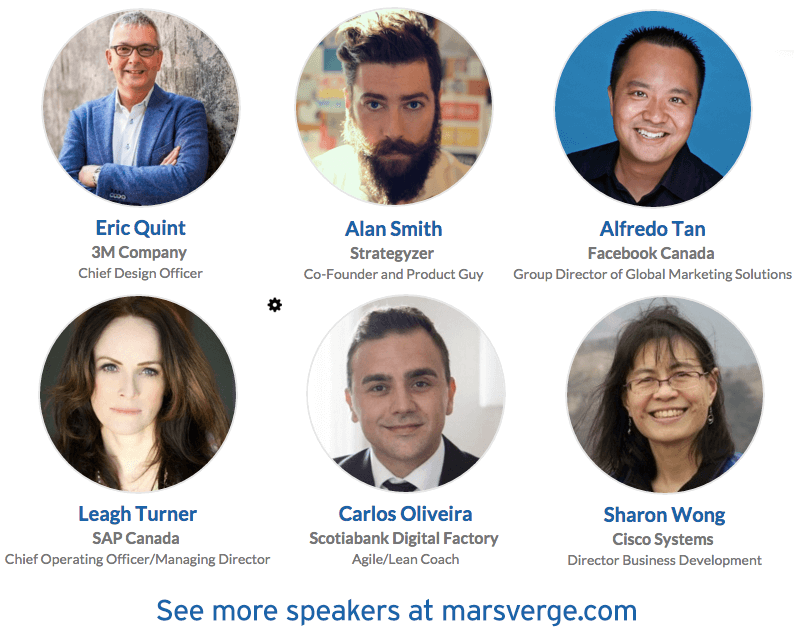 Register for MaRS Verge
Learn how to make innovation work at your organization. Spots are limited. Register today!
Date: February 29 to March 1, 2016
Location: MaRS Centre (Auditorium), 101 College Street, Toronto
[button href="http://www.marsverge.com/?utm_source=link2&utm_medium=marsblog&utm_content=homepage" target="_blank"]REGISTER FOR MARS VERGE 2016[/button]