The Everest program is a series of advanced advisory sessions offered by MaRS' Information and Communications Technology group to help early-stage founders scale their startups.
We call the program Everest because being in a startup is comparable to climbing a mountain: you need to know how to best use your limited resources in order to succeed. After the initial enthusiasm for their new ventures, reality sets in and experimenting and pivoting begin as startup founders search for the perfect product-market fit. Everest exists to help startup founders through the tough times or, as Paul Graham puts it, through "the trough of sorrow."
The program focuses on filling the gaps in a startup's business plan via intensive discovery, business model testing and validation, beachhead segmentation, rapid product iteration, team building and innovation accounting (that is, identifying metrics that matter).
From time to time I'll be interviewing some of the Everest program's exceptional founders who are striving valiantly and daring greatly to make their startups work. This month's Everest showcase presents AutoWallet, a Toronto startup that is making it easier to pay for gas and food.
Everest showcase: AutoWallet
Startup name: AutoWallet
Co-founders: David Morales and Edmundo Rodrigues
Year founded: 2015
Sector: Fintech and retail
Team size: 5 (2 founders and 3 advisors)
Elevator pitch: People in vehicles need gas and want food. In fact, in North America we undertake these types of transactions 38 billion times a year. Yet interacting with gas pumps and drive-thru restaurants is often a painful process. Fiddling with card readers, PIN pads and intercoms are just some of the friction points we run into when using these services.
To make matters even more challenging, vendors are building their own mobile apps in an effort to keep up with current mobile trends. This leads to a fragmented ecosystem where different apps are fighting for a spot on your screen. They all try to do the same thing, yet work differently from one another. It's the equivalent of having a different credit card for each store you visit.
Further, the gas industry keeps trying to figure out how to get the 65% of customers who pay at the pump to come into their stores. We believe that this is the wrong approach, so we've turned the problem on its head and figured out how to get products delivered to customers in their vehicles.
AutoWallet is a mobile hub that makes it easy to get gas and food. Imagine driving up to a gas pump and going straight for the nozzle while also having your favourite items delivered from the store to your car. Let AutoWallet take care of the rest. Picking up food is just as simple—order it through AutoWallet and have it delivered curbside, so you don't spend half of your break idling in a line. AutoWallet unifies ordering, payment and rewards within a single app that is intuitive and familiar, regardless of the service.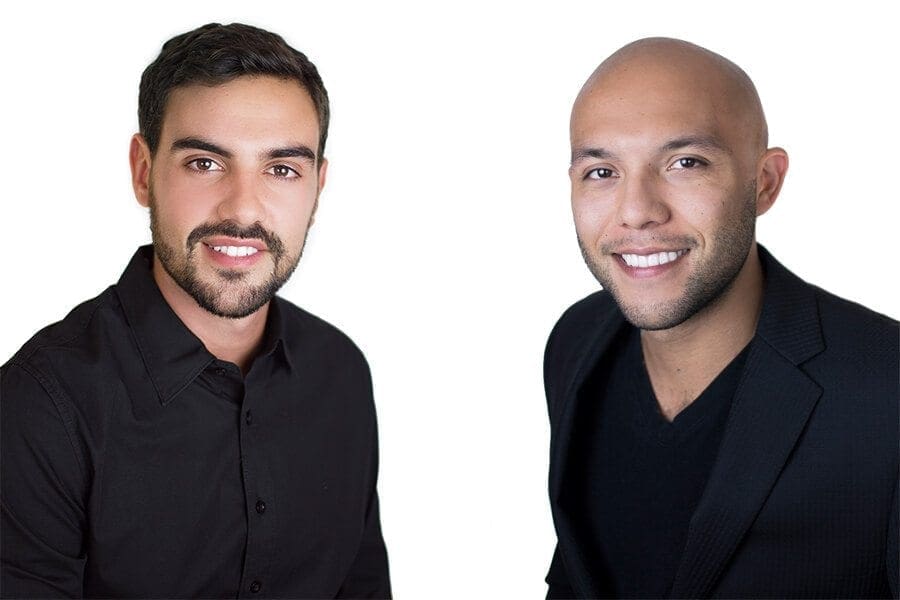 Q&A with Edmundo Rodrigues and David Morales, co-founders of AutoWallet
Nathan: Why did you start AutoWallet?
Edmundo: We noticed a lot of fragmentation in the mobile payment space. The question became, "Do we build a kickass product/service focused on one segment of the payment space or do we try to create a solution to pay for everything?" The answer became clear. We realized that mobile payments only solve part of the problem for drivers. From there we started the lean process.
We quickly found a lot of pain points in the various customer journeys that we encounter in a car. This is a result of decades of advancement in payment technology that has never been tailored for people in cars. The problem with existing solutions is that they are not designed with the entire customer experience in mind. It's not just the technology that makes a mobile payment solution effective—you need a complete mobile solution that is focused on solving the customer's problem beyond the transaction itself. There are 25 billion drive-thru transactions each year in the United States alone. Can you imagine taking the Starbucks pre-order mobile payment solution to the next level, be it at a gas station or a drive-thru? Imagine AutoWallet.
Nathan: How is AutoWallet funded?
David: We have completely bootstrapped the company with our own money and with help from our friends and family. It's a blessing in disguise because we have to be wise with our money. I think the biggest problem is that most people equate success with how much money you raise. However, we've decided to focus on key partnerships and customer development to help us grow.
Our progress isn't just about putting an app in the app store—it's about forming partnerships with companies that usually don't work with one another. It can be difficult, though, especially when there are expenses you just can't avoid while navigating long corporate cycles.
We see AutoWallet as a long-term solution, changing the experience within the automobile using payments under a single hub. You don't have a credit card for every store you visit, so why do you need a mobile payment app for each store?
Nathan: How are you building AutoWallet?
Edmundo: When we first started AutoWallet we had a case of major feature creep. We were trying to be everything to everyone. We had to really focus on what the customer needed and we stripped down the feature set to keep it simple yet impactful. We're also leveraging a lot of resources from the startup community, such as IBM Bluemix and MaRS Market Intelligence. We also participated in #TractionTO and the Everest program at MaRS, which has really helped us to focus.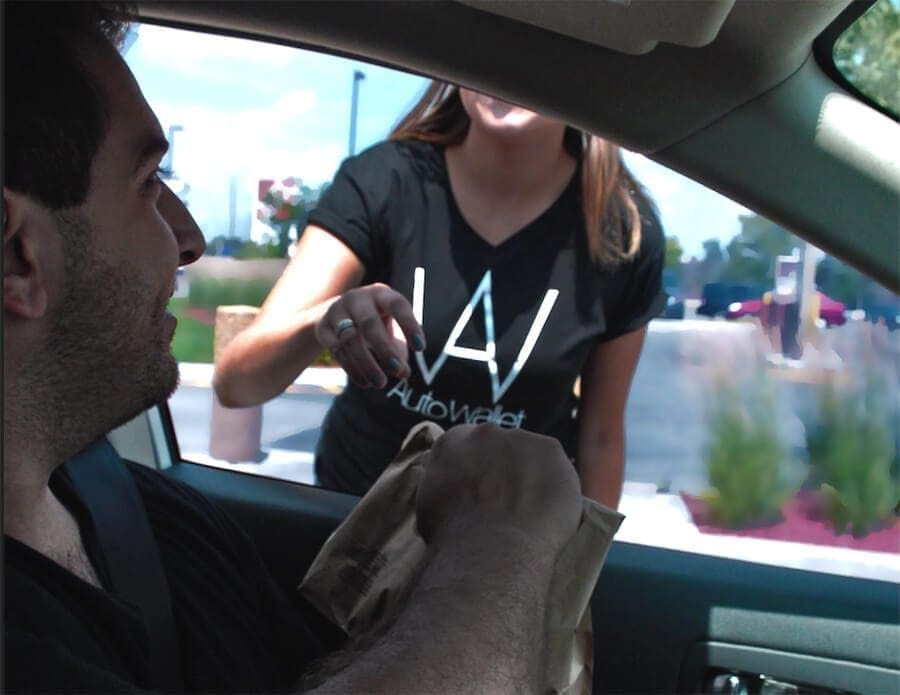 Nathan: What is your go-to-market strategy?
David: Our pilot is with a car wash, which is the perfect testing ground for AutoWallet. We strongly believe that the biggest onboarding effort has to start on location with regular customers. Since AutoWallet is a hub, we're already working toward our gas station pilot. We'll be reinforcing our onboarding efforts by working with gas retailers and their existing rewards programs. The idea is to get AutoWallet into the hands of as many of their customers as possible and to have them use the payment and curbside delivery services to get the complete AutoWallet experience. We believe this experience will be an integral part of our referral program, as word of mouth remains the most effective marketing tool. As we grow past local boundaries, we'll leverage other advertising channels to reach a broader audience.
Nathan: What advice would you give to entrepreneurs who are just starting out?
Edmundo: Listen to others and understand that there is something new to be learned every day. Be curious and creative, but stay focused on what needs to get done. You'll have to be doing many different things that are out of your domain, so it's important to stay trainable. I think entrepreneurship should come with a good dose of humility, which allows you to remain grounded and close to all of your stakeholders, especially your customers.
Nathan: Where do you see AutoWallet in two years?
David: In two years, we'd like the spillover effect to be in full swing with a strong AutoWallet presence in three verticals that we encounter on the road regularly. We'd like to expand our service offerings in the car beyond gas and food to build a strong marketplace around moving customers.
Nathan: What three words define AutoWallet?
Edmundo: Hustle. Relationships. Vision.