In our continuing Toronto's Top Startup Jobs series — profiles of some of the top startups in Toronto on the hunt for new talent — we feature Nest Wealth, a fast-growing company that is currently looking for a software development engineer, paid media manager and product UI/UX designer. Want to join a great team? Advance your career? Read on!
---
Nest Wealth brings sophisticated investment management to the masses. Founded in 2014 by Randy Cass, a former BNN anchor and a veteran entrepreneur, the company uses market-tracking algorithms to manage users' investments at a fraction of the cost of traditional mutual funds.
Attention job shoppers: 50 per cent increase in hiring
"We've never spent a dollar on advertising," says Randy. "We simply managed to offer a product that the market was thirsting for." The company's value proposition has been so appealing to customers that they're growing fast. They expect to increase their staff by about 50 per cent in the next 18 months – adding 15 more people to its workforce. They'll be hiring software developers as well as people for their customer experience and marketing teams. And while financial services experience isn't a requirement, being a high-achiever is.
Experience counts
A tenacious personality, passion, curiosity, talent and a knack for seeing solutions, not problems, are essential requirements for all would-be Nest Wealthers. The company also values experience and rarely brings in an employee who hasn't previously managed a project or other people – "If I know more than you about what you do, then I hired the wrong person," says marketing head Dave Thomas, who joined the company a few months ago from Intuit.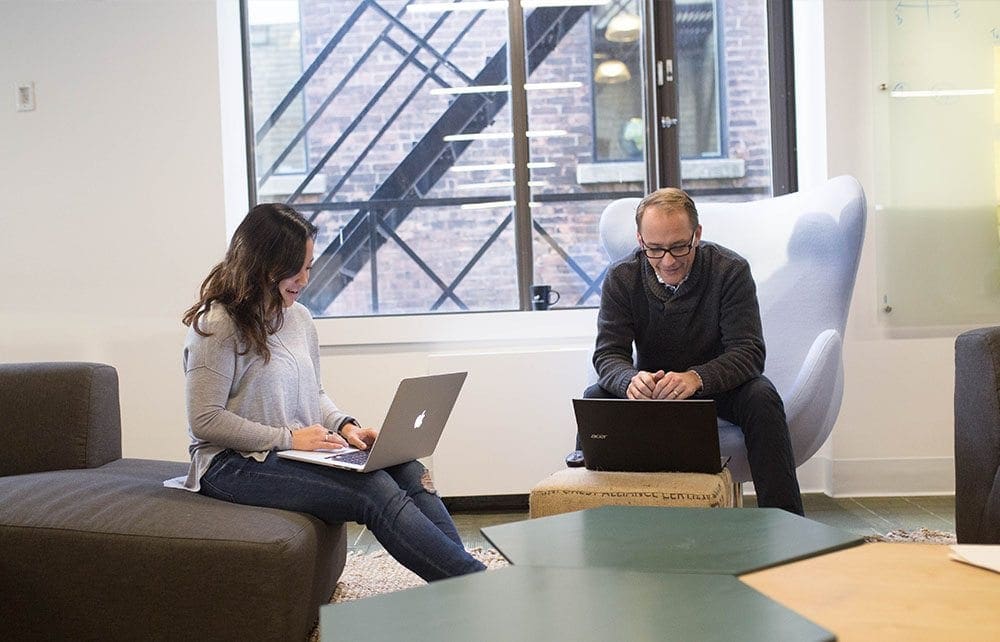 Nice guys (and girls) finish first
Don't expect your talent to win the day if you don't also have a winning personality. Nest Wealth has a zero-tolerance approach for jerks and won't employ them, no matter how brilliant they may be. "We have walked away from many talented people," says Jenny do Forno, who heads up Customer Service and Human Resources.
The company also looks for candidates who collaborate well with others. As Dave puts it: At Nest Wealth "everything is everybody's problem." So, no solo artists, please.
Diversify your skills portfolio
"Career progress is a big deal at Nest Wealth," says Dave. The company always looks to promote from within and supports career development with on-the-job training, courses, workshops and job shadowing. It also encourages staff to broaden their knowledge by collaborating on teams that draw from multiple areas of expertise.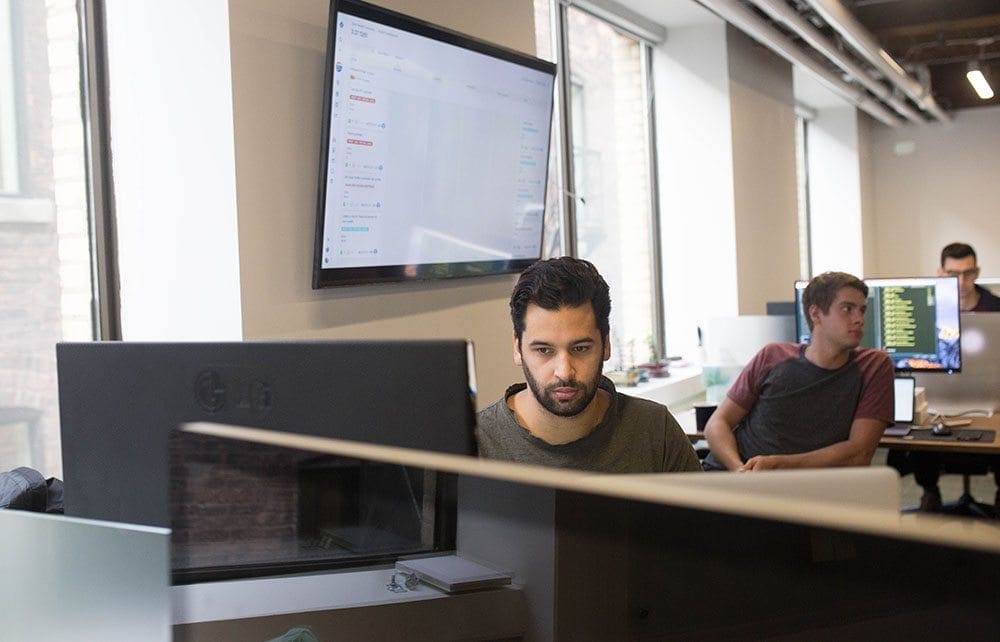 Location, location, location
Nest Wealth inhabits a sleek office appointed with chic modernist furniture in Toronto's entertainment district. Finding something to do after work won't be a problem with the Princess of Wales theatre, Roy Thomson Hall and TIFF Bell Lightbox just steps away. Or, if your balm after a hard day's work is a few drinks with your colleagues, head down a few floors to the Elephant and Castle pub, where Nest Wealthers congregate most Thursdays.
Have cake and eat it, too
Nest Wealth prides itself on having a close-knit office where co-workers know the names of each other's partners and kids. Staff are encouraged to share what they did on the weekends in the Monday morning town hall. "I'm not just a sales guy or a coder, I'm a person, and that gets reinforced in the beginning of the week," says Dave. Everyone eats lunch at a communal table – especially on Fridays when lunch is on the house and employees pick the caterer. Staff also bond over food at team-building outings, like a recent one where they designed and decorated their own cakes.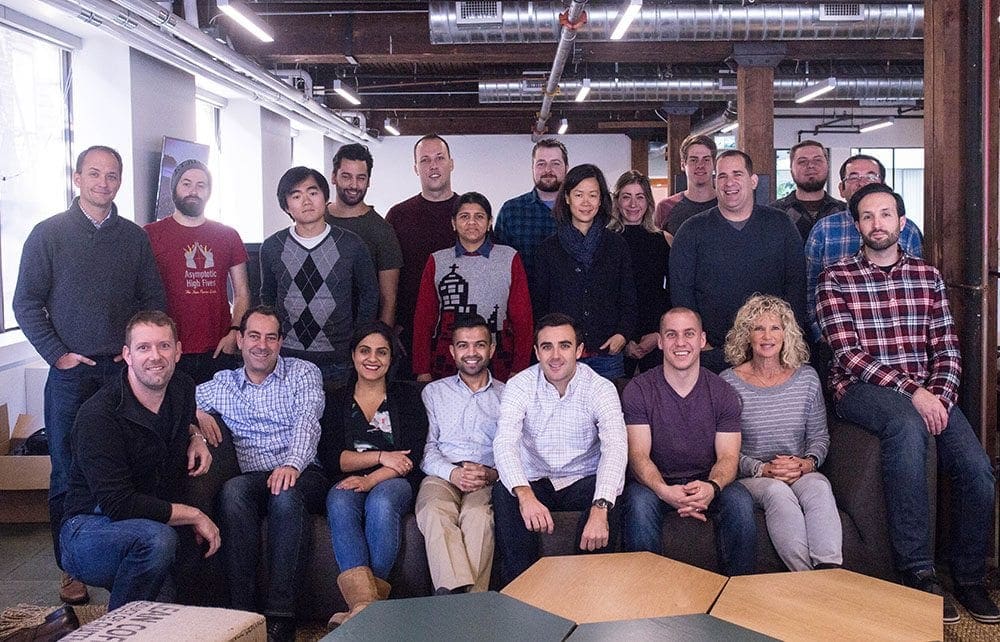 Ready to apply?
Get the latest startup jobs delivered to your inbox with the MaRS Startup Careers newsletter.