In our continuing Toronto's Top Startup Jobs series — weekly profiles of some of the top startups in Toronto on the hunt for new talent — we feature Sampler, a fast-growing company that is looking to fill a range of roles, from back-end developers to business development reps. Want to join a great team? Advance your career? Read on!
---
Giving away freebies isn't as simple as it sounds. Traditionally, companies handed out product samples on street corners and at in-store booths, hoping consumers would spread the word and boost sales.
Companies hope this happens, but many have come to recognize that making money from freebies requires a cost-effective approach.
Enter Sampler, a fast-growing Toronto-based startup that is showing clients how to make the most of sampling for marketing.
The company's innovative SaaS platform helps merchandisers distribute product samples and coupons online. Brands such as L'Oréal, The Body Shop and the Kraft Heinz Company distribute product samples to targeted consumers, and then track real-time data to measure their success. So far, more than 200 brands have used Sampler.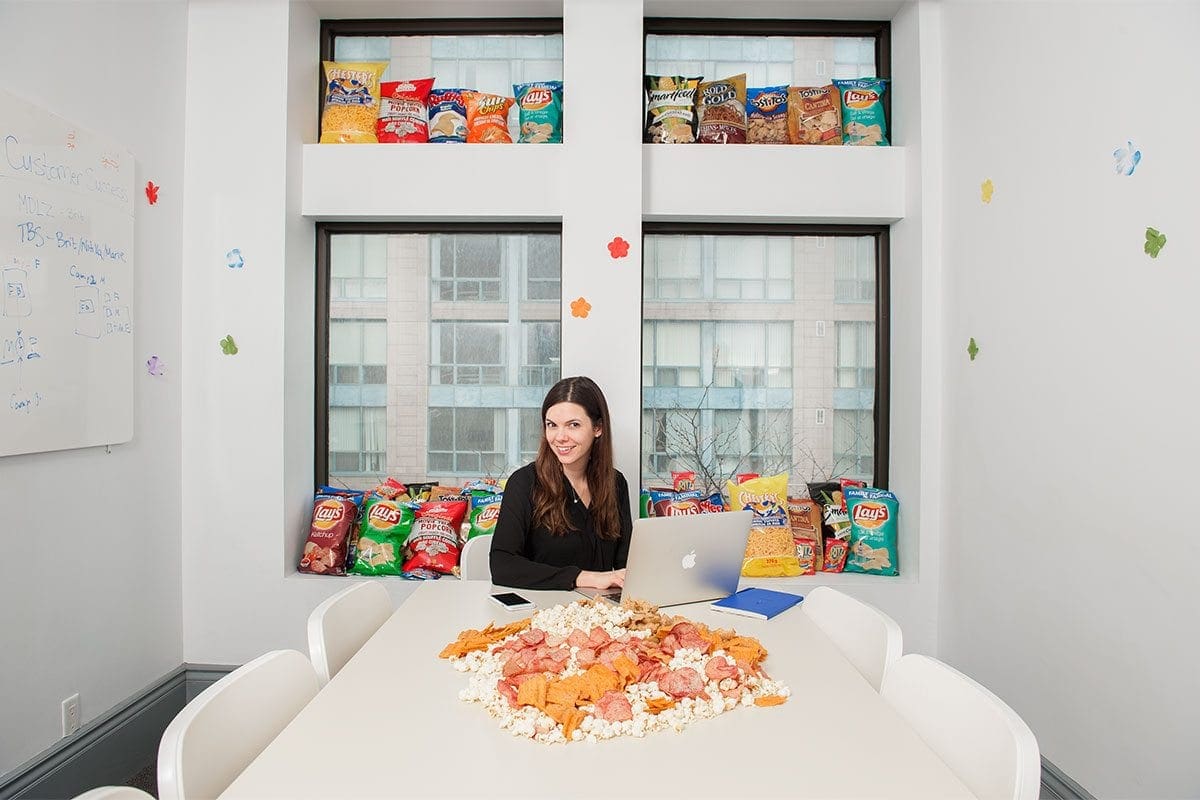 Culture starts at the top
Sampler's founder and CEO, Marie Chevrier, is a poster child for growth marketing. Voted one of Toronto's Top 20 Tech Innovators by Toronto Life in 2016, she's also a passionate supporter of women entrepreneurs. Setting the corporate culture at the top matters, and Sampler's employee roster proves that Chevrier practises what she preaches when recruiting: Half of the company's 16 employees are women.
Meet Kelly and Mannix, two members of the Sampler team
Kelly Stewart, the growth marketing manager, has grown her career on the job, having first joined the company as a community manager, handling Sampler's social media accounts.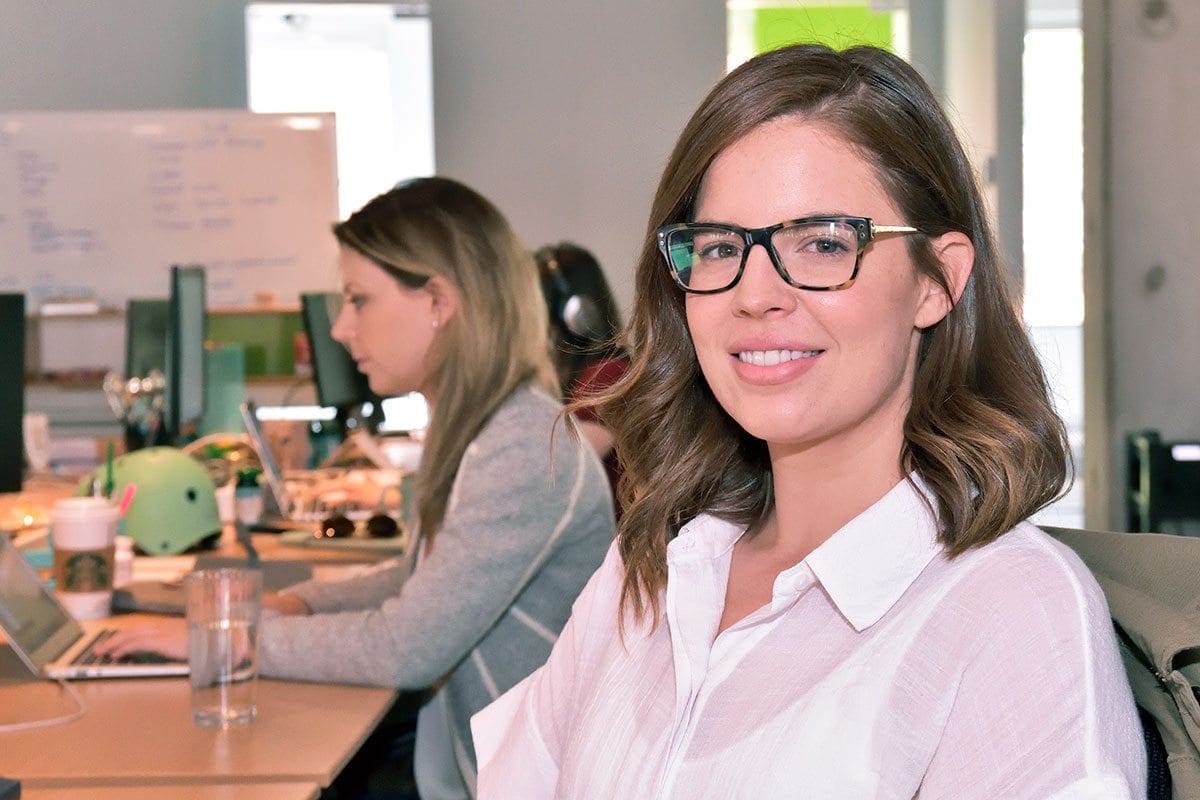 "It's been incredible watching how a company can flourish within a few years, and my career has grown with it. It's a great feeling to mature into a role. I'm still quite young, but I never felt it worked against me because the team has always respected my contribution."
Why join her team? "Sampler is great about listening to their employees' goals and working with us to achieve them."
Kelly says the skills she is looking for in a new employee are excitement about the product, willingness to learn and the drive to succeed. "We are a niche company in the consumer packaged goods space," she says. "You need to be open to advice and mentorship, and can't assume you know everything. Big egos aren't welcome."
Mannix Wong is a web developer at Sampler. "For the tech team, we're looking for a willingness to learn and the right attitude. Our work is evolving and many opportunities arise for new challenges and new growth. If you want to learn new things quickly and make a difference, come to us."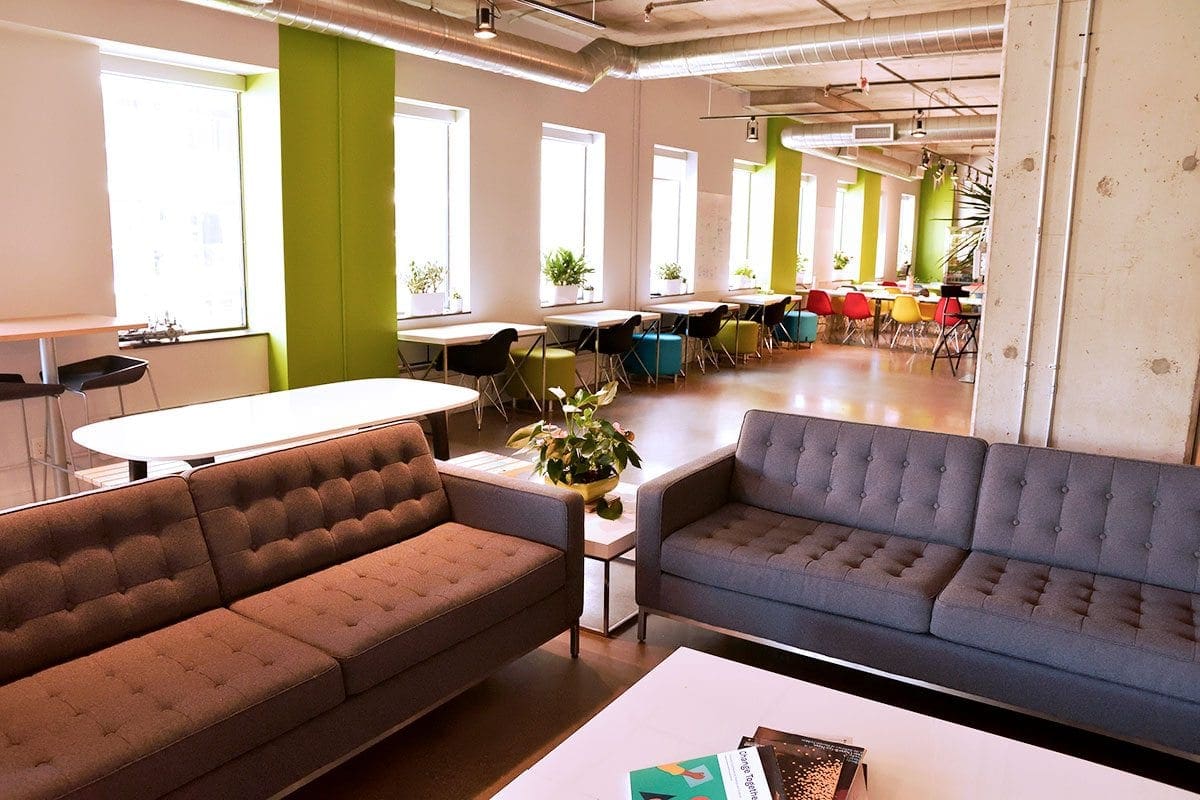 Work culture in three words: Driven, Collaborative, Fun
"I'd never worked at a company that works as hard as we do, but nevertheless we have fun," says Kelly.
"Fun" at the company can take many forms. Top of the list for Kelly and other employees is the annual hackathon. Employees are put together in teams that don't normally work together, so everyone gets to know each other better. Sampler takes it pretty seriously — beer, special hackathon team shirts and delicious food is a must.
Chief Culture Officers are voted in each quarter. Their job: Organizing after-hours parties and monthly giveaways for top performers. They also organize scavenger hunts around the city, devising near-impossible tasks like taking selfies with the increasingly elusive telephone booth.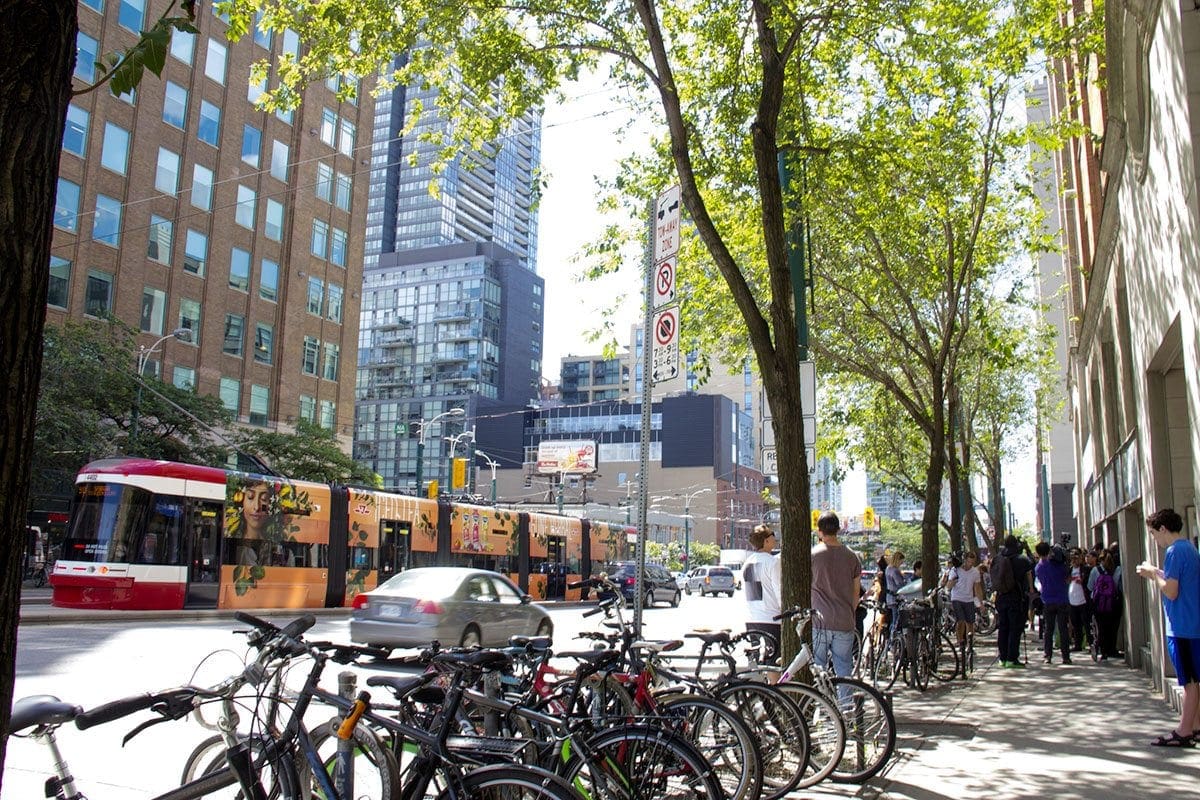 Cool office, great location
Sampler is one of a number of startups based out of the renovated warehouse space of The Working Group (TWG). Located one block west of Spadina on Adelaide in downtown Toronto, it's surrounded by restaurants and cafes, and is steps from public transit. TWG organizes lots of lunch-and-learn events for all companies in the building, and also rents event space to startups around the city.
Sampler's open-concept space allows for all-day collaboration among the team members. But there's also time for R&R, with a VR games area, foosball table and a Stella keg on tap.
And then there are the office puppies. Lots of them.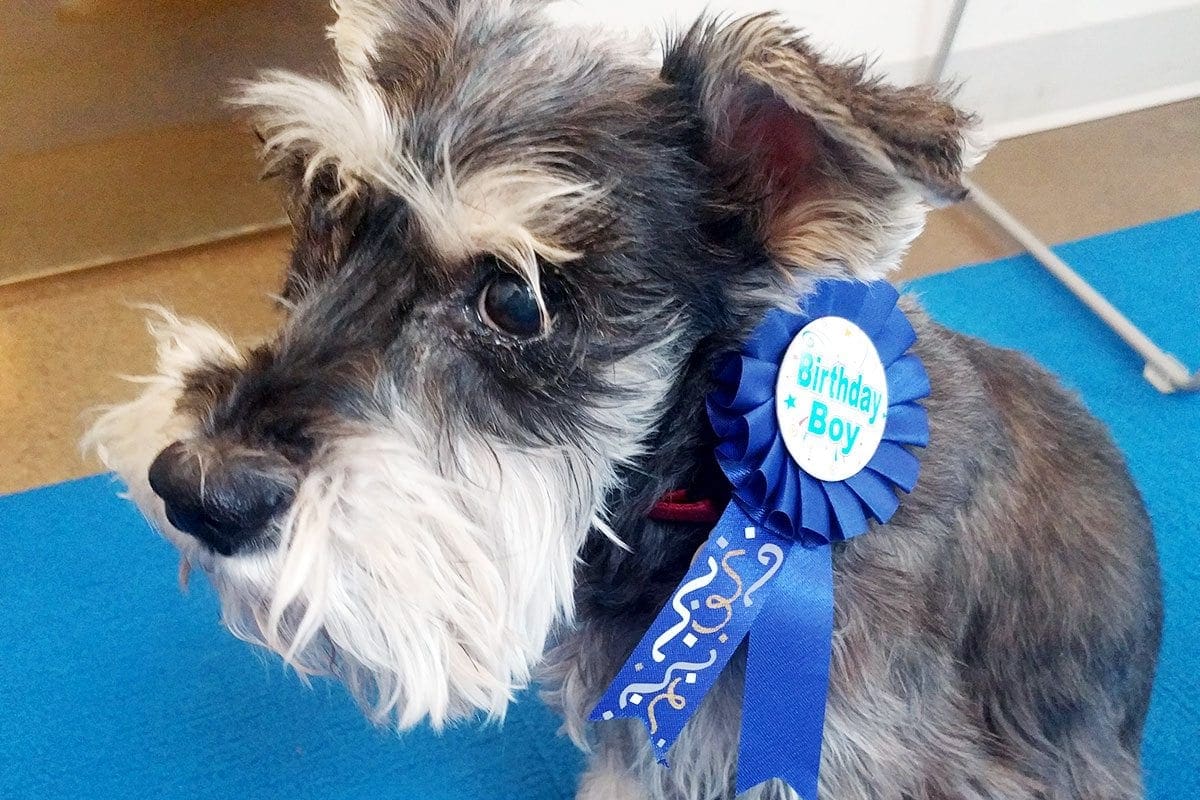 Thinking of applying? Do your research
Kelly says that not all technology startups are the same and advises candidates to do some research on the product sampling space before applying. "We often get candidates who apply simply because they want to work at a startup, any startup. It's important to research the product sampling space and our solution before deciding to apply. Make sure the sampling aspect is why you're applying."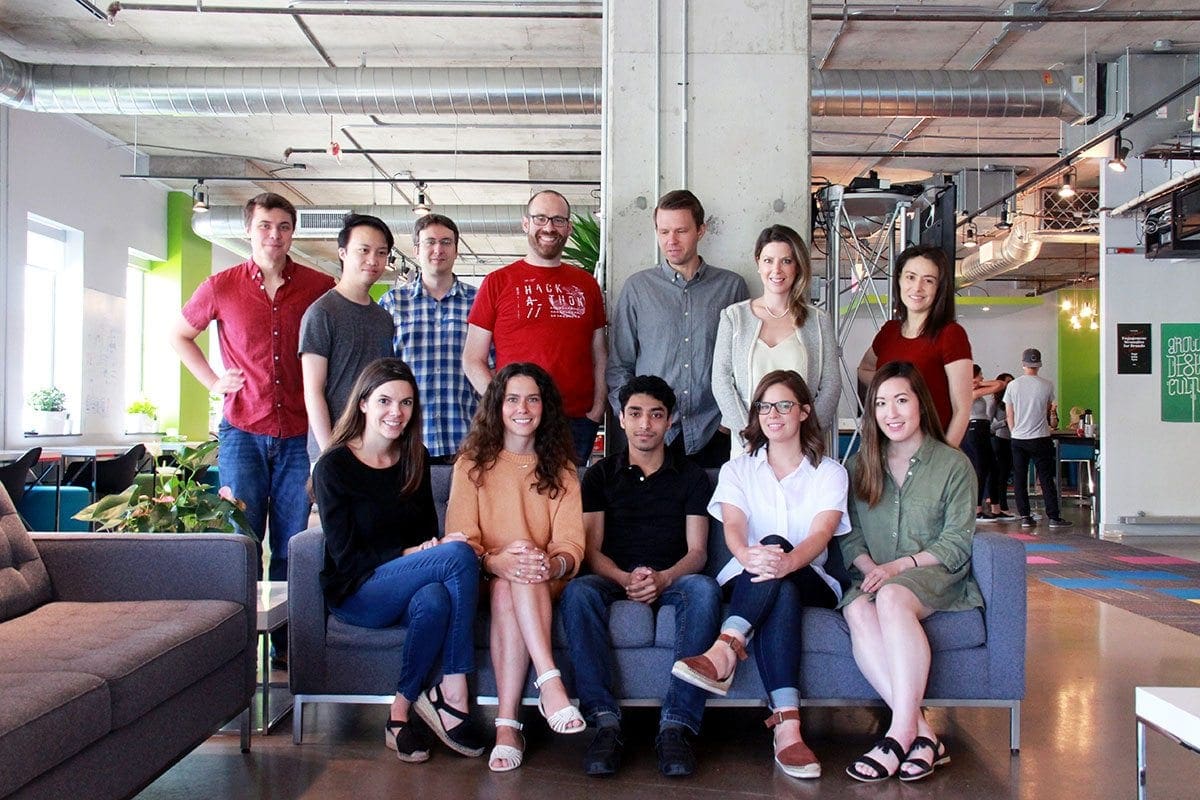 Ready to apply?
Get the latest startup jobs delivered to your inbox with the MaRS Startup Careers newsletter.
Work at a startup