Welcome to "work." For some it's a nine-to-five grind. For others, it's an eight-to-six breeze. There are startup gurus who we admire (or despise) who awake each day at 3:45 a.m. and four-hour workweek devotees who we can't help but be skeptical of.
Regardless of the shape that it takes, the fact of the matter is that work accounts for 50% of (most) Canadians' waking lives. The "office" is where we spend our time and our co-workers are the people who, for all intents and purposes, we are living our lives with.
Tomorrow is Valentine's Day, which provides us with an annual reminder that effort is required to maintain healthy relationships with the people with whom we choose to live out our lives. Some relationships are maddeningly high maintenance (flowers, chocolates and 200 texts a day), while others are coolly self-perpetuating (it's amazing how far emptying the dishwasher will get you sometimes). Every relationship takes effort. People want to feel acknowledged, appreciated and valued—be it my wife of six years, your partner of 15 or the quiet guy in the cubicle at the end of the hall.
As we look for inspiration to better understand what really great work environments can look like, I'd like to take you on a quick tour of some of the amazing workplaces in the Greater Toronto Area B Corp community. As part of the B Corp certification process, a business is required to pass an assessment that actually measures how well they treat their workers (along with environmental impact, community commitment and governance/transparency). The following businesses are some all-stars from the Toronto B Corp community that really know what it looks like to love their employees.
Right here at MaRS
Etsy: 35 worker points
Everyone earns at least 43% more than the local living wage.
Health benefits include things like counselling services and wellness programs.
100% of employees have stock or stock options.
Around the city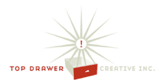 Top Drawer Creative: 36 worker points
40% of employees participate in the company's award-winning Bike to Work program, which actually pays employees to commute by bike (supported by on-site showers and change rooms).
Additionally, 10% of billable hours are committed to cause-based (social/environmental) clients.

Green Living Enterprises: 38 worker points
50% of employees participate in a bonus plan.
The employee retirement plan includes a socially responsible investing option.
100% of employees participate in external professional development.

Myplanet Digital: 40 worker points
The company's lowest paid worker earns 178% above the living wage.
25 to 50% of the company is owned by full-time workers, excluding founders and executives.
80% of employees are "satisfied" or "engaged."

Bullfrog Power: 40 worker points
50% of employees participate in external professional development.
100% of workers and management own stock/stock equivalents/stock options in the company.
Over 75% of the company is owned by/formally reserved for workers and management.
If you're wondering how your workplace would stack up against some of these Toronto champions of workplace love, check out the B Impact Assessment today. @BCorpCanada is always open to introductions to "good" Canadian businesses, so don't hesitate to reach out, follow, favourite and re-tweet us!
To see more examples of impact-driven businesses, join us at MaRS on Tuesday, March 18, for Impact Ontario, a landmark conference that brings world-changing Ontario ventures together with world-leading investors and intermediaries. If you're interested in the ever-growing field of impact investing, this is the event for you! Registration is now open!
Feature photo credit: Agape by Coolm36, used under CC BY 2.0 / cropped