Last month, Toronto-based biotech company Highland Therapeutics Inc. hit a huge milestone: the company closed a $50-million financing deal consisting of $25 million in equity from shareholder Eastern Capital and an additional $25-million line of credit provided by Citibank. Not only is this great news for the company, it could also be revolutionary for patients with attention deficit hyperactivity disorder (ADHD).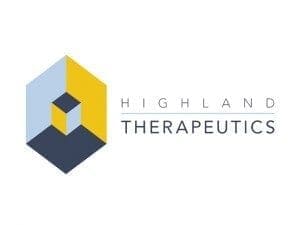 Standing out in a competitive market
One of Highland's key assets, DELEXIS®, is a drug-delivery platform that enables patients with ADHD to take their medication at night and delay its release until morning, with the objective of controlling symptoms upon awakening and throughout the day.
Typically, ADHD medications are administered in the morning, but since there is often a lag of 1-2 hours before they start to take effect, the patient remains unmedicated during this time, which can make mornings difficult for children and young adults with ADHD, as well as for their families.
Preventing commonly associated side effects
Not only could a controlled-release drug-delivery platform like DELEXIS® help patients manage their morning routine, but it could also ease the commonly reported mid-afternoon inattentive slump associated with some ADHD medications.
Dave Eatock, now 21, started taking ADHD medications at age four. "During elementary school I typically took one pill in the morning and one with my lunch at school. But during high school, I took a pill only once in the morning because if I took the pills too late in the day, it would mean that I would get next to no sleep later," he explains.
Although Dave no longer uses ADHD medication, he agrees that if it were possible to administer an ADHD product through a delayed and extended release drug-delivery platform (like DELEXIS®), it could help regulate his sleep cycles.
Long-term strategic investment goals

So what plans does the company have now that they've secured the additional funding? Highland Therapeutics' President and CEO David Lickrish explains that they intend to invest in human resources and further expand the capabilities of the company as it transitions from pure R&D to establishing a commercial footprint. They plan on hiring a 300-person sales force in the United States, so they can launch DELEXIS® into the world's most lucrative pharmaceutical market.
"Ultimately we want to develop a marketing strategy to engage in some prelaunch activities, to educate physicians as to the benefits of our products and to ultimately make patients aware of the products so that they can have a dialogue with their physicians about the suitability of these products for them," says David.
Possible expansion into other pharmaceutical realms
If approved by the U.S. Food and Drug Administration, Highland's lead products – HLD-200 (a next-generation formulation of methylphenidate) and HLD-100 (next-generation amphetamine) – could broaden the treatment options for sufferers of ADHD, providing them with additional stability and positivity in their daily routines.
While David Lickrish is unable to disclose specifics, he believes that the DELEXIS® technology platform could even potentially be applied to other pharmaceuticals in the future and Highland is current working on multiple pipeline products.
"It's going to be very challenging and very difficult to do, but if we are successful, it could be absolutely huge in the lives of patients," he says.
Note: These drug candidates are currently in clinical development. It will be approximately two years before HLD-200 could be launched.