A few times each year, MaRS travels to investor hubs such as Silicon Valley, Chicago and Austin in order to introduce high-potential startups to venture capital investors. In December, the MaRS edtech cluster visited New York City with eight different companies. Their goals may have varied, but all of them saw the trip as a strategic opportunity to get on an investor's radar or to develop a large client, like the NYC Department of Education.
The anchor for the trip was a two-day conference, the Software Information Industry Association (SIIA) Education Business Forum. Two MaRS clients, eProf and Portfoliyo, were chosen to pitch on the main stage as part of the SIIA Innovation Incubator at the McGraw-Hill Conference Center at Rockefeller Center. The incubated startups also met with publishers and investors over a series of private meetings.
The conference attendees were from a very different world than the usual startup crowd in Silicon Valley—there were no sandals or T-shirts. Instead, the New York City uniform was standard: a black or dark grey suit and dress shirt with an optional tie. Investors (usually investment banks) were often looking for mid-size companies with revenues between $50 to $100 million to round out their portfolios. The appetite for risk was definitely lower than it is in Silicon Valley. The advice from investors on what startups should do in order to be considered for their portfolios was extremely valuable.
Several other companies—including Kaizena, Ooka Island, Learning Bird, Crowdmark, Prodigy and The Madcap Learning Adventure—joined us outside of the conference for half-day pitch sessions to venture capitalists such as Rethink Education, City Light Capital, Arc Capital Development, Macmillan New Ventures and Safeguard.
Each investor had a different perspective on the industry and shared his or her advice with the startups while also peppering them with questions. Many also made suggestions on people to contact and even offered to make introductions.
In my experience, if an entrepreneur has a general willingness to learn and take advice, investors will often open up their Rolodex to him or her. They use this as an opportunity to test entrepreneurs: Are they coachable? How do they take criticism? How well do they follow up?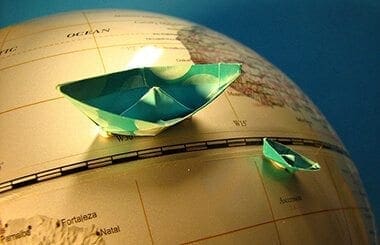 We also had an opportunity to drop into Columbia University's EdLab, a research, design and development unit at Teachers College, the university's education school. Some of the MaRS startups were interviewed and profiled for GroundBREAKERS, a short interview series that sits on EdLab's video collaboration platform, Vialogues. You can check out interviews with James Colliander from Crowdmark and Rohan Mahimker from Prodigy.
Getting out of your hometown to learn from other investment communities is a crucial part of an entrepreneur's education. It also creates visibility for startups that are looking to raise money, as well as name recognition with the layer of people who make decisions on investment deals. So, be sure to hit the conference and investor circuit well before you need a cheque in the bank. These relationships need to be developed over a period of time and it always takes longer than you think.
Feature photo credit: Travel by fdecomite, used under CC BY 2.0 / cropped