If you dream of working with cutting-edge technology at a fast-growing company that is improving the lives of small business owners, Sensibill is the place for you. If you also want to work in an office where expressing your passion for 2001: A Space Odyssey would help you fit in instead of stand out — then, bonus!
Why revolutionize receipt management?
Sensibill is a receipt-management solution built for banking apps. Working with some of the most innovative global financial institutions, the company enables consumers and small business owners to track and store their receipts easily and efficiently. Sensibill imports data from paper or digital receipts, and then uses machine-learning technology to structure the receipt data for easy searching and categorization.
Consumers can easily track their spending by category or merchant, and will receive reminders when the return periods for their purchases are about to expire. For small business owners, Sensibill means that tax time is no longer a waking nightmare filled with days of inputting receipt data and trying to decipher which receipts can be claimed and the categories they belong in. As for banks, Sensibill helps them to engage more meaningfully with their customers and glean insights from customer data, enabling them to develop better products.
With a successsful product, partnerships with large financial institutions and a recent $17.3-million Series A funding round, Sensibill is growing quickly — which is good news for those looking to work for an innovative, inclusive and inspiring company. Its office is bursting at the seams — unlike its users' receipt shoeboxes (now empty thanks to its software) — and the company is even expanding onto a second floor at its current location.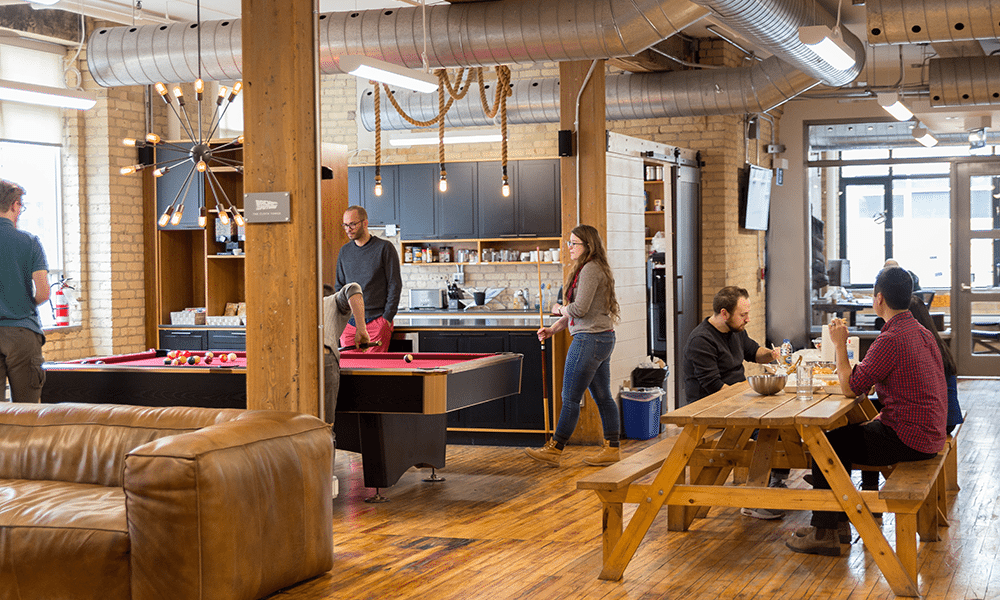 Balancing collaboration and productivity
Sensibill's open-concept space on Adelaide Street near Spadina Avenue in downtown Toronto is a combination of old and new — wood floors and brick walls set the backdrop for desks laden with multiple screens. For those worried about concentrating in an open-concept space, Sensibill has instituted quiet hours from 1:00 to 3:00 pm so the team can enjoy the benefits of an open environment — collaboration, discussion, camaraderie — but still have quiet time to get things done. But it's not all work and no play. The company also offers the classic startup perks: the office kitchen is stocked with snacks and there's a lounge area with a pool table, couches and a picnic table for team lunches.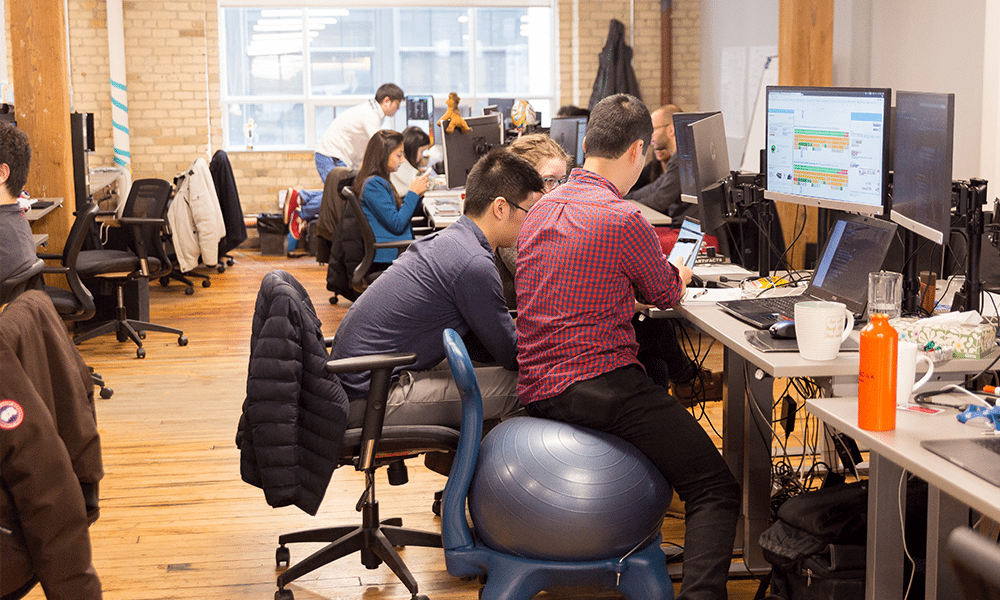 Artificial intelligence at the core
Although many companies use some aspect of artificial intelligence in their technology, few have AI integrated into the very core of their offerings. For Austin Han, a machine-learning technical lead at Sensibill, the integration of AI into the company's core tech is a huge part of what kept him from heading to Silicon Valley.
"Very few people are actually doing new things with AI," he says. "Instead, they're just using it on the periphery to enhance their product."
While AI can sometimes be a buzzword, the Sensibill team uses it to produce real results. For example, they had been using the Torch AI framework, but realized at a certain point it had become "more of an academic novelty than a practical use case," explains Austin. So, they switched to TensorFlow, a framework that allows the team to spend less time developing the basic architecture — thanks to a wider network of open-source TensorFlow development — and more time experimenting with custom solutions for their software.
Sensibill's collaborative environment also allows team members to step up and help out in challenging areas. For Antonio Sou, a former startup chief technology officer and now a machine-learning engineer at Sensibill, this opportunity came when the company refactored the back end of its software last year. He explains, "We took this code base that was kind of like spaghetti and split it into two piles of spaghetti."
Even though it was a necessary restructuring, it led to an inexplicable brief dip in accuracy rates. Antonio embraced the challenge and developed systems that allowed the team to assess where any issues might be arising and he's now proud to say that Sensibill's "receipt processing is the best it's ever been."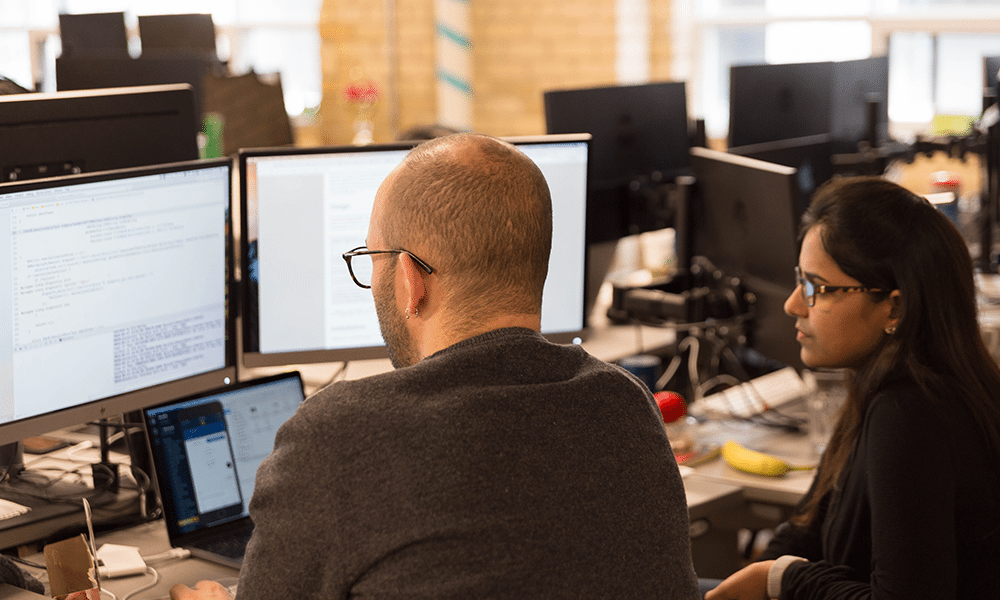 Global input from a diverse team
Just as its AI technology is woven into Sensibill's core, so too is diversity. The company strives to make sure that diversity is not an item on a list, but a way of life—from an applicant's first encounter with diverse members of the company on interview panels to international potlucks that showcase the array of cultures among staff. Sensibill staff includes employees from multiple countries, each encouraged to openly share their culture at work.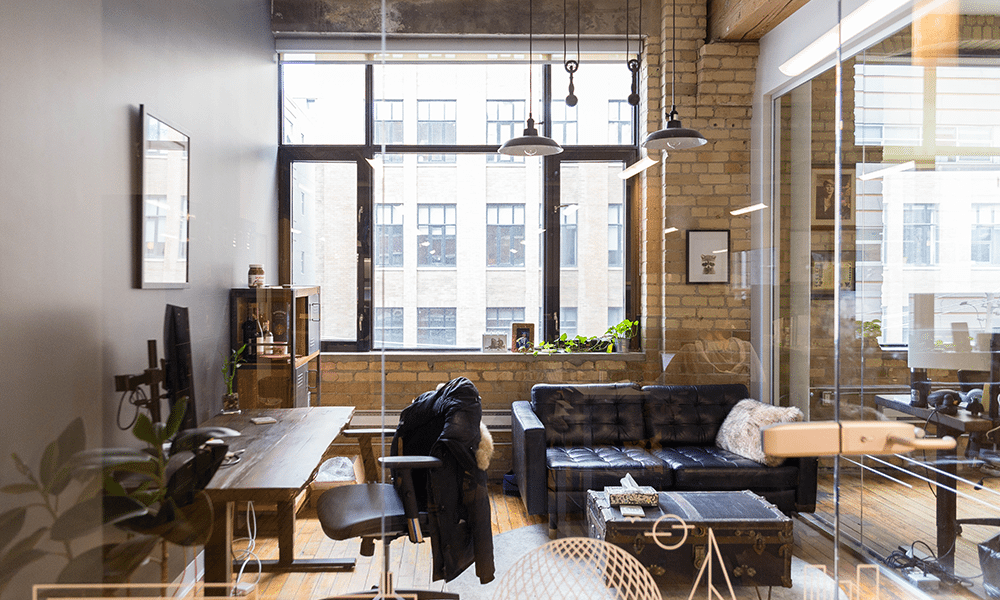 Open-door leadership
When it comes to Sensibill's leadership team, the doors are always open. Austin is thankful for the professional advice he's received from chief operating officer Izabella Gabowicz. In addition to advice related to his specific role, he's received guidance on building his career and becoming a better leader himself.
For his part, Antonio appreciates the company's transparency about its direction and goals, adding that regular company-wide town halls allow team members to share their insights and progress, while celebrating wins.
Celebrating wins
Of course, if you need a little brain break, Sensibill's employees are into gaming — Super Smash Bros. is a low-key office favourite — and are happy to discuss anything Marvel- or Star Wars–related. If sci-fi or superheroes aren't your scene, Sensibill's diverse team is bound to have someone with interests you can relate to.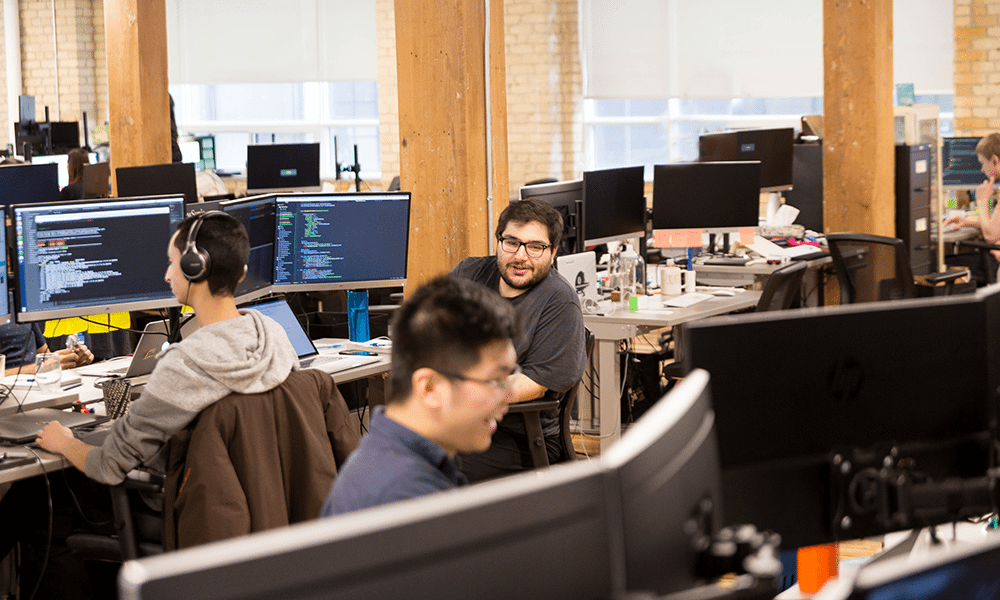 Ready to apply?
Get the latest startup jobs delivered to your inbox with the MaRS Startup Careers newsletter.
Work at a startup