Areas Of Focus
Our startups develop solutions in areas such as:
Agri-tech
Technologies that enable sustainable farming and increased food production.
Advanced manufacturing
Technologies that help designers build better products.
Advanced materials
New materials engineered to improve existing products.
Energy
Solutions for storing, generating and distributing energy, and managing consumption.
Transportation
New ways to move people and products using eco-friendly fuel and vehicles.
Waste management
Technologies that treat and recycle industrial and household waste.
Water
Solutions for water purification and wastewater management.
Our Ecosystem
The MaRS Cleantech ecosystem consists of entrepreneurs, investors, scientists, policy makers, corporates and world-renowned research institutions.
Our team
Tyler Hamilton
Tyler Hamilton
Director of Ecosystem, Cleantech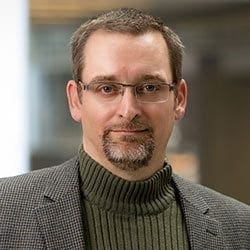 Tyler Hamilton is Director of Ecosystem, Cleantech. Previous to joining MaRS, Tyler spent two decades as a journalist and wrote extensively about Canada's clean technology sector and global cleantech trends. Most recently he was editor-in-chief of business and sustainability magazine Corporate Knights. He also spent 13 years at the Toronto Star, where he reported on Canada's energy sector and wrote a popular weekly column on clean energy technologies and trends. In 2011, Tyler authored Mad Like Tesla, a book that examines the various barriers to clean energy innovation and surveys the landscape of some potentially world-changing clean technologies. A recipient of the Cleantech Group's "Pioneer" award for his early writings on the sector, Tyler was also recognized in 2016 on Canada's "Clean50" list for his thought leadership on clean energy and climate issues.
Jason MacFarlane
Jason MacFarlane leads the Advanced Manufacturing Cluster within Cleantech Venture Services at MaRS, supporting startups with product development and manufacturing while leveraging industry collaborations. He brings extensive product design and manufacturing expertise in a wide range of industries including automotive, industrial automation and machine, consumer, medical, transportation and advanced technology. Much of Jason's experience comes directly from leadership roles, from supporting high-volume vehicle production at Chrysler to managing an engineering group driving product design and build in the transportation industry for Orion Bus. Over the past 15 years, as Director of Business Development and Engineering, Jason has played a prominent role in growing an engineering services company, CADmech Design Inc., to become a trusted partner to Canadian manufacturing OEM's. Through this leadership role, he developed a highly qualified technical team, rolled out a full range of product development services, conducted all sales activities and developed brand marketing content and strategies, all of which culminated in lasting customer relationships. Jason is a registered professional engineer and has a degree in Applied Science, Mechanical Engineering from Queen's University.
Harvey Coleman
Harvey Coleman
Senior Advisor, Cleantech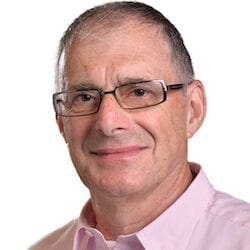 Harvey Coleman has over 40 years of experience in the IT industry. In the mid-1980s he headed pre-sales support for banking systems and was responsible for marketing strategy for the Olivetti Group. Beginning in 1987 he spent 10 years variously responsible as managing director of the Acorn Group PLC, president of Olivetti Canada; president of Dell Canada; and executive vice-president of Geac Computer Corporation, a Canadian-based global software company. In the last 10 years Harvey has worked as an independent consultant to a variety of hardware, software, services, telecommunications and Internet-based companies, particularly startups, where he has also operated as an interim executive in a variety of senior roles. Harvey completed his degree in physics at Oxford University. He is married and has three children. Highlights
Executive vice-president, Geac Computer Corporation
Owner and principal consultant, Coleman and Associates
President, Dell Computer Corporation, Canada
President, Olivetti Canada
BA in physics, University of Oxford
David Bowden
David studied industrial engineering at the University of Toronto and has an international MBA from the Rotman School of Management. He is a certified off-road motorcycle instructor and is comfortable working in Spanish and Italian. Together with his wife Anne and two children he has traveled and worked in more than 60 countries. David is currently both a business advisor and entrepreneurship instructor for MaRS Discovery District. In addition, he works as a consultant specializing in strategic growth management and has held executive roles as president of Sprint Canada residential telecom, SVP at Direct Energy for commercial/residential and founding president of Empori.com. Prior management positions at Labatt, Canada Post, Bata Shoes and Warner Lambert included international postings in Europe, the US and Latin America. More recently, David has held interim executive roles for strategic business transformation at clients including Sears, CIM, IceGen and Cavet Technologies. An active community volunteer, David was a director and board chair of Habitat for Humanity Canada working with Habitat in Canada and overseas since 2002. He is a governor of the University of Toronto, an international volunteer advisor with CESO and a director of the Bata Museum. In 2013, David completed the ICD (Institute for Corporate Directors) NFP Governance program.