Areas of Focus
Our startups develop solutions in areas such as:
AI, data and analytics
Machine learning tools to better engage with customers and increase revenue.
Alternative finance
Novel lending, credit, mortgage and investment tools for businesses and consumers.
Cybersecurity and digital identity
Identity verification and safe transaction tools that protect personal information.
Insurance
Technologies that are revolutionizing on-demand insurance and risk management.
Online and mobile retail
Tailored shopping solutions for on-the-go purchases and improved customer engagement experiences.
Payments and remittance
Cloud-based platforms and blockchain solutions that enable fast, secure payments anywhere in the world.
Our Ecosystem
The MaRS Fintech ecosystem consists of entrepreneurs, investors, scientists, policy makers, corporates and world-renowned research institutions.
Programs and Services
Our range of high-value offerings help the innovation community grow and succeed.
Our Team
Michelle Peng Greenberg
Michelle Peng Greenberg
Director, Ecosystem, Fintech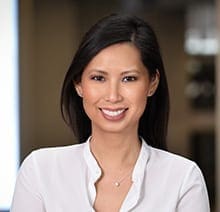 Michelle Peng Greenberg is the Director of Ecosystem for MaRS Fintech.