Celebrating Canada's Tech Leaders
Challenging the status quo is hard. It takes late nights, meticulous planning and a ton of perseverance. Here are the thinkers, entrepreneurs and investors behind some of Canada's most exciting companies, who are pushing boundaries in cleantech, healthcare, quantum computing and next-generation transit.
Matt Jamieson
CEO, Six Nations of the Grand River Development Corporation
Matt Jamieson wants to create a better future for his people — and it starts with building the biggest battery in Canada. As CEO of the Six Nations of the Grand River Development Corporation, Jamieson is one of the visionaries behind Oneida, an ambitious clean-energy storage project that is starting to take shape this summer near Brantford, Ont. Oneida began as a partnership between the Six Nations corporation and NRStor, a Toronto-based clean technology company; Northland, Aecon and Tesla are also contributing. The project will avert 4.1 million tonnes of greenhouse gas emissions over the next 20 years, create job opportunities for Indigenous people and mark a step on the road to reconciliation. "For far too long, Indigenous communities have been the last folks at the table when it comes to finding solutions and a path forward," says Jamieson, who is a member of the Tuscarora Nation. "There's a paradigm shift happening across the country. Governments and companies are waking up to the reality that Indigenous communities are not going anywhere. We are a major influencer in public policy."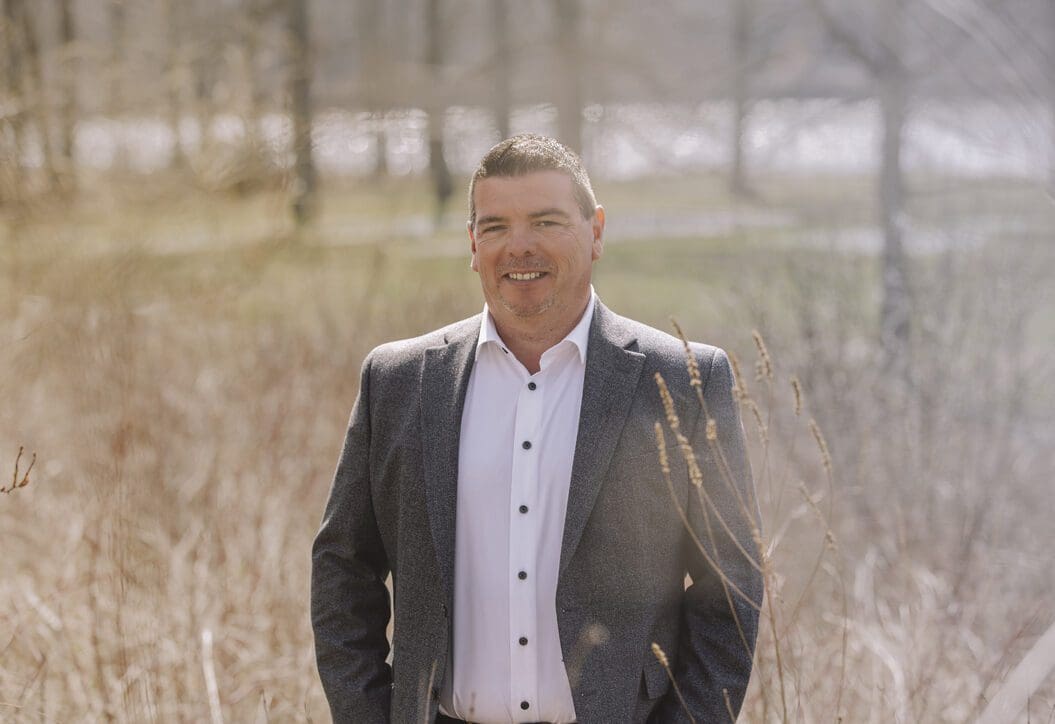 Isaac Olowolafe and Lise Birikundavyi
General Partner and Managing Partner, BKR Capital
Lise Birikundavyi and Isaac Olowolafe know the depth of talent that exists in the Black tech community in Canada. But they also understand the challenges the community faces when it comes to accessing capital investment. They started BKR Capital, Canada's first Black-led venture capital firm to help them bridge that gap. Representation on both sides of the talent-funding table has a huge impact on the innovation sector, says Birikundavyi. "A lot of people told me, 'You're the first group I'm pitching that looks like me.'" It's been just two years since BKR opened its doors, and they've already seen more than 900 pitch decks from Black-led tech companies. Inspired by the volume of talent, BKR Capital has set an ambitious goal: to invest in 18 Black-led companies. They're already halfway to meeting that milestone, which has far-reaching implications. "By diversifying the face of success, you decrease that unconscious bias and increase access," says Birikundavyi.
Sarah-Jayne Lehtinen
CPO, Prodigy
As a former elementary school teacher, Sarah-Jayne Lehtinen feels at home as chief people officer for Prodigy, a maker of educational software. The company's platform helps 55 million students around the world learn math and English by weaving curriculum-aligned questions into entertaining games, which it personalizes to meet users at the level they're at. Just like those kids will do in the future, Lehtinen takes what she learned in the classroom and applies it to her new career. "The aims of People and Culture are very aligned with what teachers are trying to do," she says. Both exist to nurture talent and they achieve their goals by enabling the success of others. "We want people to enjoy their work, to be engaged and to understand their connection to the mission of the organization. A lot of what we do in the corporate world is the same as what happens in the classroom." And that includes every kid's favourite incentive: candy. "I've tossed out chocolate bars at sales meetings. We all like fast feedback loops."
Sebastien Gendron and Ryan Janzen
Co-founders of TransPod
For Sebastien Gendron and Ryan Janzen, the future of transportation is ultra-fast and fossil-fuel free — the rest of the world just needs to get onboard. The duo founded TransPod in 2015 to bring their vision of renewable-powered, high-speed tube transportation to North America and beyond. The concept of a vehicle travelling at high speeds through a vacuum tube has been around for decades, but TransPod has reimagined just how fast and how clean it could be. It's designing a fully electric vehicle that can reach aircraft-like speeds of 1,000 kilometres an hour. The company is working to realize that vision in Alberta, where the team is developing the first high-speed train line between Calgary and Edmonton, cutting freight and passenger travel times down to just 45 minutes.
Nuha Siddiqui
Co-founder and CEO, erthos
Where others despair over the climate emergency, Nuha Siddiqui sees a clear path forward. While pursuing a degree in business and environmental economics at the University of Toronto, Siddiqui was struck by a World Economic Forum report projecting that by 2050 there would be more plastic in our oceans than fish. She was determined to find a way to reduce the world's reliance on single-use plastics — in fact, she made it a research project. That school project, which began as a way to replace plastic packing peanuts with a sustainable option, became erthos, the cleantech company Siddiqui co-founded in 2018 with plant biologist Kritika Tyagi and chemical engineer Chang Dong. The startup is pushing further into the production chain to develop a non-toxic, fully compostable resin from biobased ingredients that can be moulded into plastic. "It's so important to be a little bit impatient, right? I didn't want to wait 10 years to have that impact," she says. "I really wanted to find a way to do it now."
Christian Weedbrook
Founder and CEO, Xanadu
Growing up in Australia, Christian Weedbrook was already something of a junior entrepreneur, dreaming up novel product ideas to sell at a local flea market. His handmade athletic compress bags didn't exactly fly off the shelves, but that early stumble turned out to be good for the future of computing. Today, Weedbrook stands at the forefront of transformative innovation. In 2016, he founded Toronto-based Xanadu, a photonic quantum computing company that's one of a handful across the globe racing to advance quantum technologies. Computing using different laws of physics is next-level stuff: Weedbrook and his team harness light, or photons, to build next-generation computers. That approach brings a serious speed advantage to problem-solving. It took less than a second for their latest machine to crack a particularly thorny math question, beating a traditional supercomputer to the answer by some 7,000 years.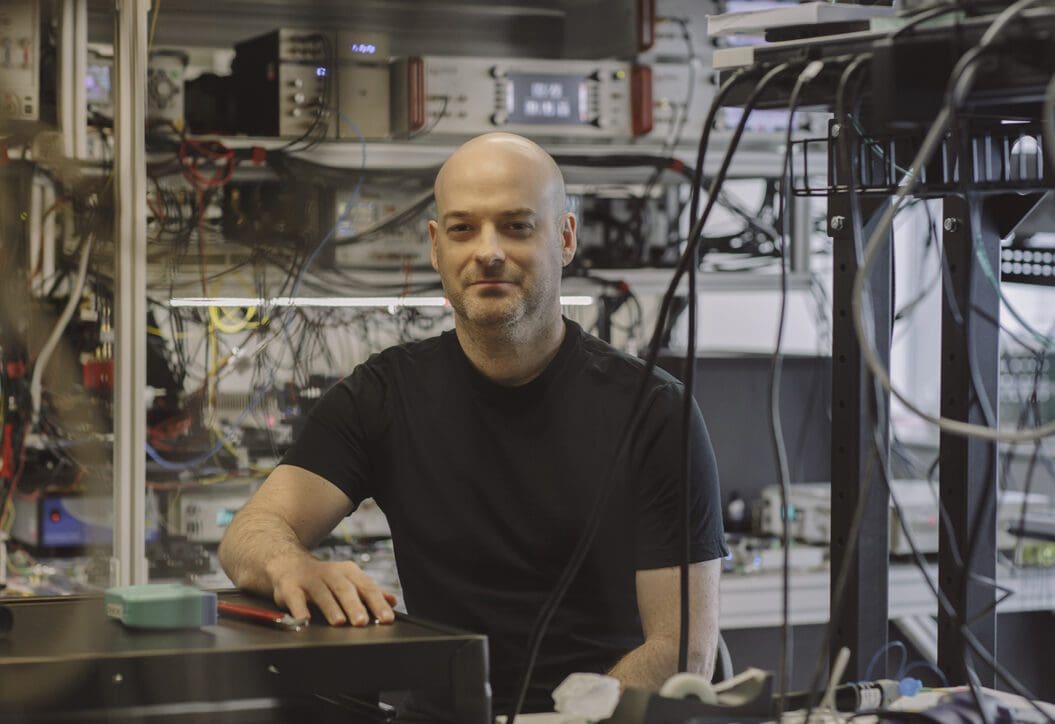 Chloe Smith
Co-founder and CEO, Mercator AI
Chloe Smith is a Why? person at her core. "I've always sought out knowledge." That internal drive to ask questions has followed her into her career. She built a niche for herself in PR by building a data-centric approach to help companies answer the questions: what's the impact of our efforts and how does that measure up in the market? Those answers prompted her to ask another question: how could data analytics transform the construction industry? Smith comes by her interest in construction naturally. It's a family business, one she grew up watching her father excel at. She knew AI could offer the industry an edge by giving companies a heads up on potential business leads as soon as the land sales documents were filed or permits secured. In 2020, alongside COO Hogan Lee, she founded Mercator AI. "There really isn't anything else like us," she says. "We are basically digitizing word of mouth in construction."
Bradley Daye and Matt Thomson
Co-founders, Placemaking 4G
Bradley Daye and Matt Thomson first met on a university football field, playing for the Mount Allison Mounties. When they reconnected after graduation in Halifax, they were frustrated by how many young people were leaving the region in search of work. "We were both thinking about the life that we wanted for future generations in this province that we love and call home," says Daye. "My seventh great-grandfather came to Nova Scotia in 1789 as a Black pioneer. So, there are roots on top of roots on top of roots here." In 2017, along with Lauren Sears, they founded Placemaking 4G, a social enterprise that specializes in equitable recruiting. The company is a triple threat: it creates space for underserved communities, works with companies to build out more inclusive workplaces and puts 60 percent of its own profits into local grassroots initiatives. It's a model that fuses work with personal values — an alloy the former teammates craved. "Lots of folks will start something based on how they can turn a need into money," says Daye. "For us, it was how we can turn a need into impact?"
Izzy Cossarin and Andrew Genovese
Project Arrow
When it comes to the transition to electric vehicles, Canada has a need for speed. With Project Arrow — the creation of Canada's first zero-emissions electric vehicle — Ontario Tech University engineering students Izzy Cossarin, 21, and Andrew Genovese, 22, were able to see just how quickly innovators can mobilize when there's an all-hands-on-deck approach. The students worked on almost every component in the high-tech vehicle, which features 25 new made-in-Canada technologies. As a new generation of engineers, Genovese and Cossarin are pivotal players in building Canada's carbon-free future. Cossarin, who graduated this spring, is now working in the development of autonomous systems. Genovese, who graduates next year, is determined to push the boundaries of automotive engineering. Project Arrow has high hopes, too. The Auto Parts Manufacturers' Association is sending the Arrow on a two-year world tour with the aim of seeing it go into production.
Kathryn Wortsman
Managing Partner, Amplify Capital
Kathryn Wortsman honed her skills as a venture capitalist in New York, but it has been back home in Toronto where she's found the opportunity to align her talents and her values. In 2016, she founded MaRS Catalyst Fund to invest in social impact businesses. It spun out three years later as Amplify Capital. She has set ambitious goals for the firm, which is exclusively focused on investment in startups working in education, healthcare and the environment. Amplify aims to help 25 million students and adult learners, improve outcomes for 25 million patients, and reduce carbon dioxide emissions by 88 megatonnes. Those are big numbers, but providing early funding to promising startups can make a huge difference. For instance, Amplify's investment in Carbon Upcycling is helping it scale its climate solution. The company, which is piloting its method of sequestering carbon dioxide in concrete at the Ash Grove cement plant, has the potential to greatly reduce the concrete and cement industry's emissions. "The impact potential of our portfolio," says Wortsman, "is incredibly satisfying and humbling."
Sachin Aggarwal
CEO, Think Research
Time and resources are something most healthcare professionals have less and less of, especially as healthcare systems strain under the weight of increased demand and diminished staff. "Healthcare is a hard area and it's getting harder and harder," says Think Research CEO Sachin Aggarwal. "The amount of information that doctors, nurses and pharmacists must consume and then apply to patients is growing exponentially." Data and digital software can help bridge those gaps. To help health practitioners keep pace with the rapidly shifting landscape, the Toronto company provides them with the latest knowledge and protocols for clinical best practices. In Aggarwal's view, the end result is a win-win. Patient care improves and the lives of doctors and nurses get easier.
About the artist
Jenna Marie Wakani is a Toronto-based photojournalist and long-time contributor to publications such as the Globe and Mail, Maclean's, Toronto Life and Canadian Business. Over her 20-year career, she has worked as a campaign photographer for the federal and provincial New Democratic Party, photo editor for Maisonneuve, and a portrait photographer for her own demanding children.