Rise of the Hub: How Innovation Is Moving Downtown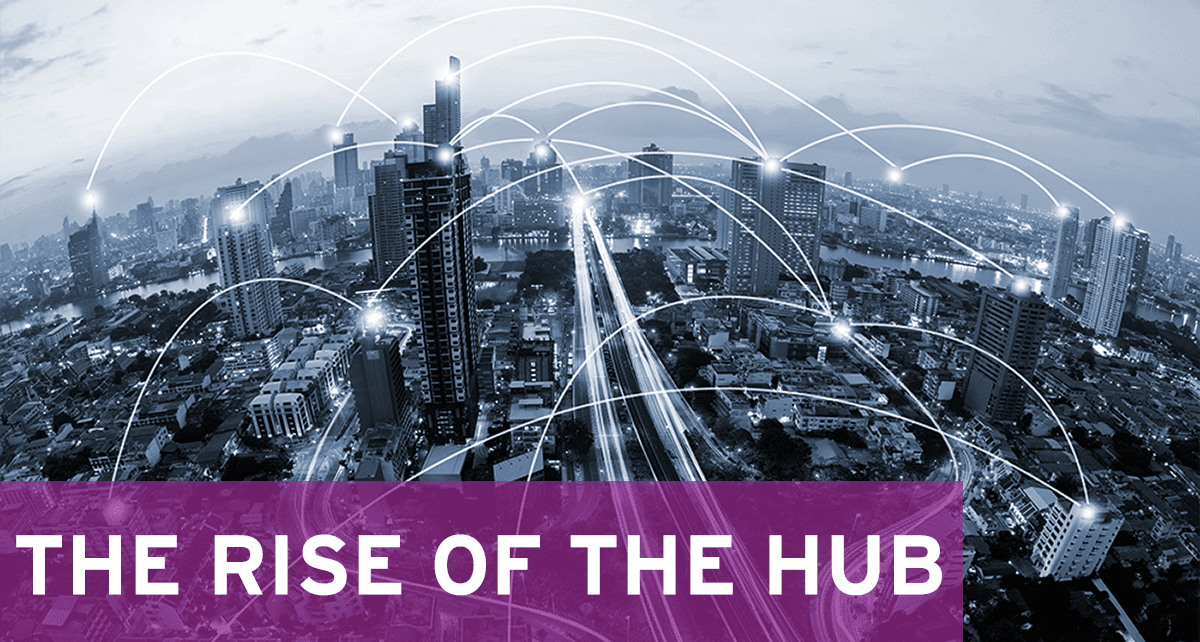 The nature of innovation is changing. As technology pulls together disparate parts of the economy, like finance and cellphones, individual eureka moments are no longer enough.
Breakthrough products now emerge in places where people working in different sectors meet and chance encounters can spark creative ideas. Revitalized, resurgent cities are becoming the drivers of startup creation and a new economic engine is emerging: the innovation hub.
The Rise of the Hub decodes what these trends mean for Canada and explains how our major cities can come out ahead in a crowded field.
Explore the global migration of entrepreneurs from the suburbs to the cities using the infographic below. It charts the creation of leading innovation districts over the last 70 years.
Get the full report now
To find out how Canadian cities can become global leaders in innovation, simply fill out your details in the form opposite. We'll send a link to download Rise of the Hub: How Innovation Is Moving Downtown right to your inbox.
We will also keep you up-to-date with future news and events in Toronto's innovation community through the MaRS newsletter.
KEY:
Innovation hub: An innovation district around an anchoring institution like a university or, more recently, an innovation centre.
Revitalized: Urban renewal projects often transforming industrial areas into mixed use neighbourhoods.
Science park: Originally isolated, science parks are being turned into mixed-use areas.
Innovation region: Broad areas of sprawling innovation that include concentrations of high-tech industries.