SERVICE OFFERINGS
The Tx Accelerator focuses on early-stage therapeutic ventures with the potential for significant market impact
Integrated services include:
Scientific and regulatory guidance for pre-clinical and clinical studies.
Coaching and expertise in business development and IP strategy.
Advanced personalized training and team building.
Access to a digital community platform, C-suite executives, industry partners and investors.
Access to financial support for ventures to scale and achieve growth-related milestones.
Access to state-of-the-art wet laboratory facilities in the MaRS Centre.
This is a service for equity model with up to $150K provided in integrated services per venture with 5% common equity due only if the company raises more than $3M (at a valuation of at least $4M).
Eligibility and key areas of interest
Ventures working in the following areas will be considered high priority:
Therapeutics: A broad range of disease indications (immunology, oncology, neurology, metabolomics) and categories (small molecules, biologics, RNA, cell therapy).
Artificial intelligence/machine learning platforms: Supporting drug discovery or digital therapeutics.
Enabling platforms: Such as novel drug screening, discovery and delivery platforms.
Ventures must be incorporated in Canada with ambitious growth plans and have raised less than $3 million of private (dilutive) investment.
MaRS and adMare are committed to equity, diversity, inclusion and accessibility.
Application process and program duration
Applications for the MaRS-adMare Tx Accelerator are accepted on a rolling basis.
The deadline to apply to the first cohort is March 1, 2023. Certain ventures, after initial assessment, will be invited to present in-person to undergo further due diligence.
Selected ventures start on May 1, 2023 (to be confirmed), with the opportunity to remain in the program for up to 24 months, based on progress in de-risking therapeutic technologies and achievement of milestones toward entering clinical trials and/or partnerships with pharmaceutical companies.
Submission requirements
Eligible ventures are invited to apply by submitting a non-confidential proposal summary in pptx or PDF format, covering the following criteria:
• Problem
• Technology
• Supporting data
• Intellectual property
• Market size
• Business and technology development plan
• Team
All submissions not conforming to the application format will be declined.
Download application format
Diligence process
Under a non-disclosure agreement (NDA), certain ventures will undergo a due diligence process with MaRS and adMare prior to finalization. Such a process will be kept confidential, pursuant to the terms of an NDA between the parties. During this due diligence period, ventures must grant access to a data room or directly provide the following:
Scientific results generated to date
Agreements/contracts in place
IP granted/submitted to date
Governance and ownership structure
List of all investors and private funding
List of all non-dilutive grants obtained
If you have any questions regarding the application for the MaRS-adMare Tx Accelerator Program, please contact us at txaccelerator@marsdd.com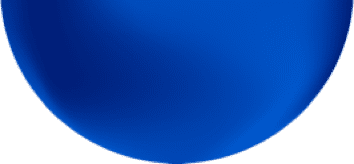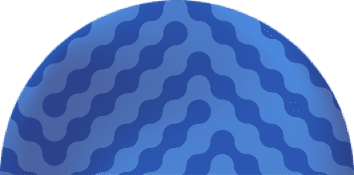 Interested ventures are invited to submit their full applications by sending the required information and company presentation by March 1, 2023
Apply now
Frequently asked questions
1. Can I apply to the Tx Accelerator after March 1, 2023?
Yes. However, all interested ventures should submit applications before the March 1, 2023 deadline to be included in the first cohort of companies. After the first cohort of companies is selected, we will consider applications on a rolling basis throughout the year depending on space availability.
2. Can I apply to the Tx Accelerator if I am currently part of another commercialization or accelerator program?
Yes. Participation in other commercialization programs or accelerators will be discussed with each company and decisions will be made on a case-by-case basis related to commercialization goals and technology development plan.
3. What is the due diligence process?
The due diligence process requires presentation of the venture's goals and technology development plan to our internal board or reviewers under mutually-agreed terms of confidentiality. Ventures must allow access to data, IP, organizational and business-related material during the process. The venture should expect to have active communication with our review board during the two to four weeks of due diligence.
4. How do I apply to the Tx Accelerator if I live outside of B.C., Quebec or Ontario?
All Canadian incorporated companies are welcome to apply for the Tx Accelerator. Please determine which accelerator location would be best for your company based on region, resources and facilities available. An in-person component is required so please consider this during your application.
5. Do adMare BioInnovations and our regional partners provide continuous funding for my company if I am part of the Tx Accelerator?
Upon the acceptance to the Tx Accelerator each company will enter into a standard agreement regarding the type of support that will be provided by the Accelerator. Acceptance into the accelerator program does not mean that adMare BioInnovations or its regional partners will automatically provide a direct investment (i.e. equity) or continuous funding support for your venture. Support to ventures will be a combination of in-kind and external resources depending on the needs determined at intake.
6. Does the Tx Accelerator take any equity in the venture for delivery of its services?
Yes. All final ventures accepted to the program and interested in participating will be subjected to a five percent (5%) service for common equity agreement for the services provided by the Tx Accelerator. This is a service for equity model with up to $150K per venture provided in integrated services with 5% common equity triggered if the company raises more than $3M (at a valuation of at least $4M). Further information will be provided to successful ventures before the start of the program.