Service Offerings
What you get
1:1 expert advisory on topics including:

Fundraising strategy

Investment material support

Introductions to investors

Board governance management

Data-driven diagnostic and insight tools

Access to a curated peer community

PR and media opportunities
Recruitment criteria and application process
Who you are:
Company is incorporated in Canada

Keen to engage with expert advisors and peers

In the process of raising or planning a Series A raise in the next 6-12 months
To see if you qualify for MaRS, apply now.
FAQs
What commitment is expected of me and my team?
Based on your company's level of commitment, MaRS will develop a service delivery plan tailored to your priorities.
Is there a cost associated with the program?
There is no fee.
What is the timeline of the program?
This is not a cohort-based program, we work with you based on your priorities and timeline.
Who is eligible?
Your company is incorporated in Canada.
Your company has developed an innovative technology.
Your company is in one of the four sectors MaRS supports: cleantech, health, fintech or enterprise software.
Currently raising or planning your Series A.
You have evidence of traction beyond early customers.
Why participate?
Access expert advisory support.
Join a community of like-minded peers and connect with innovative business leaders, investors and more.
Access peer-to-peer learning experiences, workshops and roundtable discussions with others in the MaRS ecosystem.
Elevate your company's brand through media opportunities.
Program Team
Krista Jones
Krista has been the driving force behind the creation of Momentum, a MaRS program helping scaling Canadian companies reach $100 million in revenue by 2024. Krista has been a passionate innovator and builder of technology-based businesses for over 30 years. She has spent her career working in and advising over 200 organizations, including public companies, high-growth firms and startups. Krista is an engineer, entrepreneur, mentor and expert problem solver. She has a unique combination of strategic, technical, operational and marketing expertise. And she is known for her comprehensive knowledge of the existing and emerging enterprise tech stack (architectures, technologies) and commercialization practices. Her greatest joys come from working with and learning from diverse, talented and ambitious people, as well as being a mother to three amazing young adults.
Dennis Ensing
Dennis Ensing
Chief Venture Advisor and VP, Venture Programming
Dennis is Chief Venture Advisor and VP, Venture Programming at MaRS. Dennis is an experienced startup entrepreneur and C-suite executive, having scaled companies from incubation to more than $50 million revenue. He has been at MaRS since 2017 as a co-founder of and Executive in Residence in our Momentum program, a launchpad for global powerhouse companies. Dennis came to MaRS following his sale of TransGaming Inc., a leading digital media company in the cloud-based game market which he helped start and take public. In addition, he is an accomplished financial transaction advisor, having been involved in over $500 million of financing and M&A transactions in the past 10 years. He is also past-CEO of Equation Angels, Canada's second largest Angel network, whose model he helped architect in 2017. Dennis is a Chartered Business Valuator and holds a BBA from Wilfrid Laurier University.
Asvini Keerawella
Asvini Keerawella
Program Director, National Programs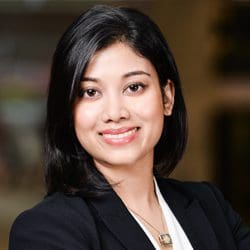 Asvini leads projects focused on the implementation of strategic priorities across the MaRS Venture Services team. Most recently, she's helped run the Women in Cleantech Challenge, a joint collaboration between MaRS and Natural Resources Canada. The goal of the challenge is to identify and empower top female innovators from across the country who are developing technologies to tackle the world's most daunting environmental challenges. Prior to joining MaRS, Asvini worked at Oracle Canada where she headed projects that introduced customized software solutions to improve operational efficiency and client management processes. Before that, Asvini worked at a boutique consulting firm where she helped clients develop their learning and development strategy. Asvini has an MBA from the Schulich School of Business, York University, and a B.A. in economics from the University of British Columbia.
Aoife Geary
Aoife Geary
Client Engagement Manager
Aoife manages client engagement for two intensive programs at MaRS, including leading the recruitment strategy and onboarding process for companies. She is passionate about helping entrepreneurs, meeting new people and building relationships. Prior to joining MaRS, Aoife worked at EY where she managed the Entrepreneur Of The Year Program for Ontario. Aoife has an MSc in Marketing Practice from the UCD Michael Smurfit Graduate Business School and a BComm from University College Cork.
Richard Bozzato
Richard Bozzato
Senior Advisor, Health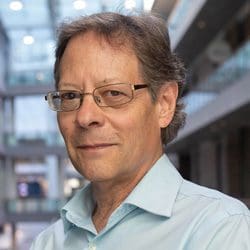 Richard brings over 20 years of experience as a pharmaceutical industry executive, having led the development of innovative drugs, biologics, medical devices and combination products in several therapeutic areas, including metabolic diseases, regenerative medicine, bone repair and orthopaedics, haematology and nicotine addiction. Throughout his career, he has been responsible for overseeing all aspects of the product development process, from basic research, preclinical safety and toxicology, and clinical research to chemistry, manufacturing and regulatory submissions in the United States, Canada and Europe. He has extensive experience in the management of intellectual property, having successfully defended against and challenged competitors' claims. Highlights
Chief Operating Officer at Nicogen Inc.
Chief Scientific Officer at ApoPharma Inc, a division of Apotex Inc.
Director, Drug Development at Allelix Biopharmaceuticals Inc. (later NPS Pharmaceuticals)
Co-founder of the Advanced Regenerative Medicine and Tissue Engineering Consortium
Served on the Scientific Advisory Committees of Cangene Corporation and Apotex Research
PhD and Honors B.Sc. in Biochemistry from the University of Toronto
Rick VanSant
Rick VanSant
Senior Advisor, Cleantech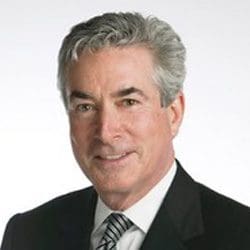 Rick is a leader in the Canadian cleantech sector, a serial entrepreneur, and angel investor. He serves as a Senior Advisor to the cleantech sector at MaRS Discovery District. Rick is also a Director and CEO of Aclarus Ozone Water Systems, a Director of Sentry Water Monitoring Technologies, a partner with Toronto based private equity investment group 1440 Capital, and past Chair of the Board of WaterTAP Ontario, the province's water technology accelerator until 2019. Aclarus Ozone engineers and produces globally leading ozone-based water and wastewater treatment technology and solutions for municipal, industrial, and commercial use, now in over 1000 applications in 9 countries. Sentry Water Monitoring Technologies provides advanced biologic monitoring systems. The SENTRY water sensor platform is a disruptive solution for real-time monitoring of microbial activity in smart water and wastewater treatment applications. They are installed in China, Africa, Europe, Latin America, and North America. From 2002 to 2018 he was President and founding CEO of UV Pure Technologies, a Canadian environmental technology company that develops and manufactures advanced UV water disinfection technology. It has an installed base of over 19,000 applications globally. Prior to UV Pure, Rick founded several public and private companies and was a member and Director of the Young Presidents' Organization, in Toronto. He has a BA in Astro-geophysics from Colgate University, a MEd from St. Lawrence University, and is a graduate of the University of Toronto's Rotman School of Business' Institute of Corporate Directors program.
Jenny Yang
Jenny Yang
Senior Advisor, MaRS Enterprise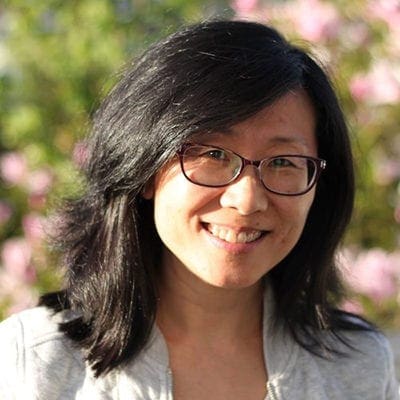 An entrepreneur angel investor, Jenny brings vast experience to the Enterprise team. Prior to joining MaRS, she was co-founder and CEO of Aida (acquired by Vision Critical) and Metafor Software (acquired by Splunk). Jenny also worked for BDC Capital where she led investments in technology startups, and was a consultant with both the Boston Consulting Group and Bain & Company. Jenny holds a bachelor of applied science in electrical engineering from the University of British Columbia and an MBA from INSEAD.