When it comes to getting Ontario's innovation ecosystem back on track after the economic carnage of the COVID-19 pandemic, few people are under as much pressure as Vic Fedeli.
As the province's Minister of Economic Development, Job Creation and Trade, Fedeli is tasked with preventing further damage and spurring renewed growth.
It's a tall order — many promising new ventures that are tackling everything from climate change to cancer treatments and vaccines say they may be forced to close their doors over the next 12 to 18 months unless they receive further government supports. A recent report by the Innovation Economy Council found that a 25-percent decline in employment in the sectors where most startups operate would wipe out 274,000 jobs across the country, with nearly half of those in Ontario. That would have dire consequences on the overall economy, with the tech sector creating more than 60,000 well-paying jobs in Canada each year.
Fedeli, the member of provincial parliament for Nipissing since 2011 and mayor of North Bay before that, is approaching the problem with the same prudent fiscal mindset he's employed throughout his political career. He's optimistic that broad stimulus measures rather than just short-term cash injections will get Ontario's tech sector growing again.
He recently took part in the Bio health and life sciences conference, leading a virtual delegation of Ontario technology companies, and will be participating in this week's similarly electronic-only Collision event.
We talked to Fedeli about what the province is doing to help the tech ecosystem rebound and what new opportunities might present themselves in the near future.
You recently took part in the Bio conference — how was it different this year?
We had 35 companies from Ontario participate. It was going to be a great opportunity to do lots of socializing and hallway bump-ins, but because that physically didn't happen, we decided to do it as a virtual experience.
I just finished talking to more than a half a dozen of the participants and they were quite satisfied. Some actually liked the fact that it was a 24-hour schedule, so their days were extremely long, but they were dealing with Asia, Europe, all over the world. It extended their day, but they got a lot done and met a lot of people.
What sort of involvement are you planning to have with the Collision conference?
I've got dozens of Zoom meetings set up over the course of the week, so it's going to be a real whirlwind. I think this is going to be a great opportunity to continue to showcase Ontario to participants.
I've made my pitch many times. We have 300,000 tech workers for the second largest IT cluster in North America, after California. Some people are not aware of that. We have so many trade agreements across the world and preferential access to a billion and a half consumers. We're so engaged globally that [companies and investors] really belong here in Ontario.
What does Ontario have that other similar or competing regions don't?
When it comes to vehicles, Ontario is the number two manufacturing centre in North America, just behind Michigan. In artificial intelligence, we're number two after Silicon Valley. Here in 2020, where these two technologies are combining, we are the pre-eminent place for the future of tech transportation — connected and autonomous vehicles.
That's just one small aspect. We're home to leading companies in big data, AI, micro-electronics, security encryption and cybersecurity, gaming, fintech. We have a very vibrant tech ecosystem. With so much reliance on tech in general, Ontario is extremely well positioned.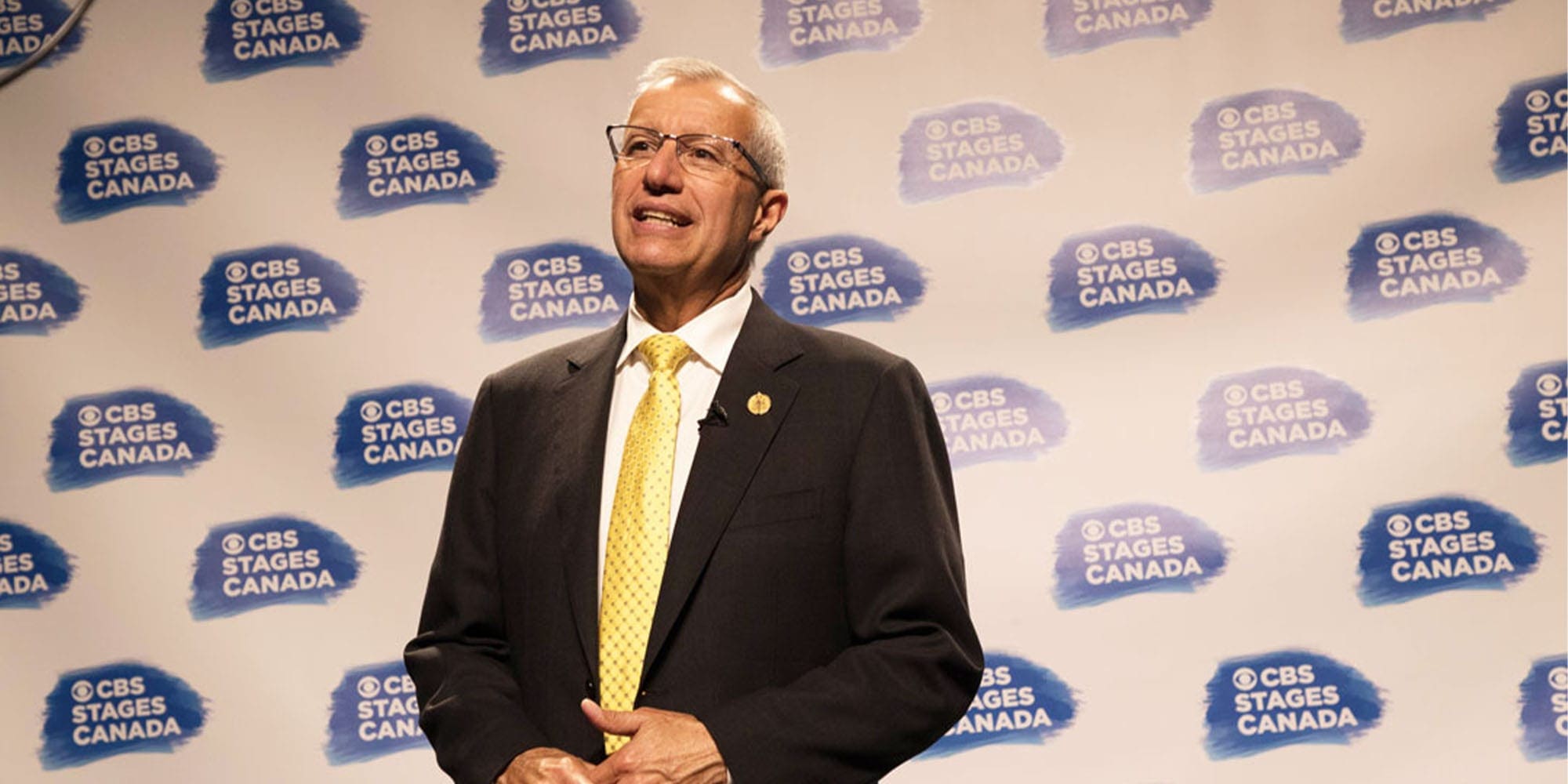 What are the investment opportunities for some of those international companies given some of the pandemic damage?
I like to talk about the fact that over the last 18 months we have reduced the cost of doing business in Ontario. WSIB [Workplace Safety and Insurance Board] premiums have been reduced. We put in an accelerated capital cost allowance — that's almost a billion dollars in savings a year. Then there's the taxes we did not put in place that were approved by the previous government that everybody was ready to begin paying on January 1, 2019. None of those kicked in.
These are annual savings of five billion dollars. I think that's a critical point that international companies need to know.
The other is our goal to help many companies [and investors] in the United States become aware of the fact that the millions of dollars they are paying for employee benefits and health premiums don't exist in Ontario. They're shocked when they learn that and just can't understand that it's true. When their accountants get through with ours, they understand completely the dollar value.
Do you see any bright spots in the innovation ecosystem that could be especially appealing?
I go back to the autonomous vehicles and connectedness. We are absolutely a unique opportunity for innovation here with those products. We also saw countless businesses and advanced manufacturing companies step up and retool their shops to produce personal protective equipment, which is going to be a big business. We've got a really great opportunity to re-shore PPE. It is a multi-billion-dollar business that we were completely out of, so we're back into it.
As far as tech startups go, governments can often help in recovery periods by buying their products and services. How much of that is Ontario planning to do?
Premier Doug Ford has said he doesn't ever want to see Ontario caught not having PPE product. With pharmaceuticals, he said the same thing. So, we want to start making our own and Ontario will support that how and where we can.
There are opportunities for procurements with the Ontario government and there are certainly international rules and regulations surrounding that, but you will hear from the Premier in the very near future about how proud we are to buy made-in-Ontario and made-in-Canada products.
What other measures or programs can be implemented to help the innovation sector in Ontario?
Part of what we're doing is making sure that if we don't have a direct injection of cash, we're saving companies cash. We took the education tax, the provincial share of local real estate taxes, and we took that away.
This is just stage one. That was the reaction, then there's the reopening, then there's the recovery. Over the last three months, all of our cabinet and caucus have fanned out to electronically meet with stakeholders. They're giving us their advice and telling us what their needs are, so we're compiling that.
We're sharing all of this information with other provinces and our central counterparts and making sure there are no gaps, no duplication and who can do it best. The jobs and recovery committee is getting closer to the point where the further supports are better understood, so there's more coming.
This interview has been condensed and edited for clarity.