I've had the joy of working in one of Canada's best offices, a space that's served as a launchpad for scientific discovery, as well as some of the country's greatest entrepreneurial success stories. On any given day, you could have a conversation with a brilliant founder, attend an international tech conference, or sit in the atrium and watch thousands of people go by. But when COVID-19 struck, MaRS, like countless companies across the globe, transitioned to a fully digital workplace.
Remote work — as strange as it can be, what with endless Zoom meetings rife with children, pets and tech glitches — is the new reality until we can guarantee safety. And it's not as if employees are clamouring to go back to the office. A survey released last month from Canadian firm excelHR shows that 57 percent of people are anxious about returning to work, while only eight percent want to go back full-time. These numbers are daunting, but they also represent an amazing opportunity.
This is the ideal moment for enterprises to focus on getting workplace culture right. Great leaders will tell you that great companies rely on great employees. These are the people literally building your products and delivering your business objectives. They give you a pulse on what's working and what's not, and are a deep reservoir of fresh ideas. To respect them is to make your company attractive and avoid the nightmare of endless turnover. That's why it behooves all leaders to treat workers like customers by acknowledging their wants, needs and talents. A self-actualized workforce is the ultimate competitive advantage, and achieving that requires a mix of agility and understanding.
In fact, there are many firms that are thriving during this pandemic, not merely by equipping employees with new tools such as Zoom and Slack, but by empowering their employees using age-old tactics like — yes — listening. It's the best way to recreate the spark of the office and transfer it to the digital realm. Remember, this lockdown may continue for months, and even when offices are allowed to reopen, their appearance and protocols will be forever altered. So, if you want to craft a bulletproof work-from-home strategy, look to the organizations that pivot best: startups.
In times of intense isolation, there's no such thing as over-communication. Storytelling startup Wattpad is using this setback as a chance to accelerate pre-coronavirus ambitions. "As a global company, remote work and collaboration isn't new to us," says COO Mark Hadfield. "Still, COVID-19 has forced us to quickly adapt. Today, we're not just supporting remote work, we're supporting remote wellness for our teams." That entails more honest, written correspondence, training managers in emotional intelligence and scheduling regular check-ins with staff. Hadfield also suggests that working from home has allowed Wattpad to better equip offices for health and collaboration, constructing new shared spaces conducive to both distancing and brainstorming, and strengthening tech stacks for those outside the startup's Toronto headquarters.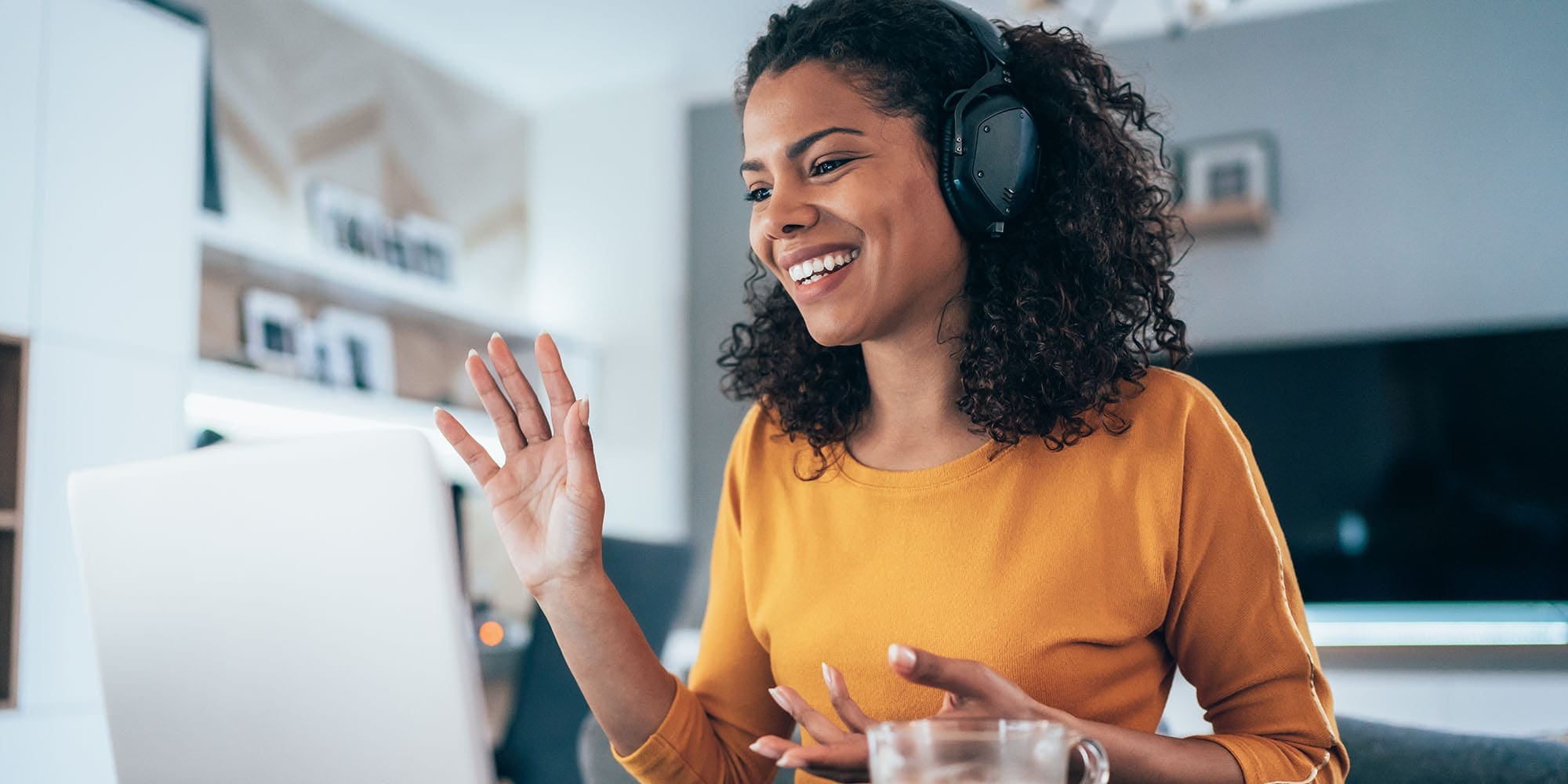 We also know that in-person dialogue doesn't guarantee productivity. (Recall every long meeting you've slogged through that could have been replaced by a quick one-on-one chat.) Think Research, a health technology company that standardizes care and improves patient outcomes, has actually seen a decrease in meetings, with workers opting for chat platforms and good-old-fashioned phone calls to get things done efficiently, all to the benefit of collective productivity. This new focus on virtual connections has also increased solidarity across the company, with the HR department seeing even greater engagement from its satellite offices in Ireland and Saudi Arabia.
Then there's Palmerston, Ontario-based Trusscore, a startup that used employee feedback to bolster the coronavirus fight, as well as its bottom line. Before the outbreak, the company's products were traditionally purchased for things like building materials and livestock protection. Today, thanks to internal brainstorming, Trusscore has converted its tech into hospital-grade temporary walls. "We never set out to be part of the COVID-19 solution," says CEO David Caputo, "but I can't tell you how fortunate we feel playing a small part in helping."
The perils of ignoring the needs of your staff are real. In a textbook example of team-building done famously wrong, in 2013, newly-hired Yahoo CEO Marissa Mayer banned all remote work in the perceived service of staff unity. That inflexible approach proved untenable, and contributed to Mayer's short reign at Yahoo.
To advance business interests — and get ahead of the competition — the key is to place inclusion at the core of everyday operations. Granted, investments in digital infrastructure and tools need to be in place before expecting a remote-work homerun. (You might want to support front-line managers with proven digital platforms for those shorter one-on-one meetings or provide internet and office-supply stipends.) The point is, success can't be achieved by checking off boxes on a list, or counting on a new vaccine to magically surface. It's about listening to employees so that they may do their best work.
I want to be clear: COVID-19 has not killed offices. They are, instead, becoming additional workspaces, not the only workspaces. To facilitate this change, we need bold and empathetic private-sector leadership.
This crisis has torn teams apart and forced us to re-evaluate the structure of work as we know it. But I'm beyond confident that Canadian companies will come out stronger than ever, if they embrace meeting employees where they are, whether those spaces be real or virtual.
Daneal Charney is an HR professional and executive in residence at MaRS.