Armed with funding announcements, new partnership deals and projects in the works, these cleantech leaders are the ones to watch this fall.
---
Our environmental predicament just keeps getting worse. Unprecedented human displacement, increased spread of infectious disease, growing economic inequality and, yes, tornadoes that are on fire. While the script as written suggests a tragic ending, there is good news: the solutions we need to overcome this crisis — tree-planting robots, carbon-capturing concrete, batteries born from brine water — already exist, and many of them are being developed in Canada.
Since the beginning of the COVID-19 emergency, thousands of Canadian innovators from across sectors have answered the call of duty, applying their skills and resources to the cause of international well-being. And in the coming years, we'll need that same ingenuity and agility to lead the fight against climate change.
Hot on the heels of funding announcements, new partnership deals and projects in development, these are the 10 Canadian cleantech leaders to watch this fall.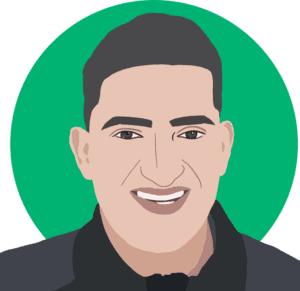 Remi Desa drives transit into the 21st century
Reduced GHG emissions, congestion relief, free-flowing commerce and equitable mobility for all — the benefits of strong public transportation are unassailable. Building and maintaining public transportation, however, is also expensive, forcing most Canadian communities to rely on antiquated technology. Remi Desa and his team at Pantonium are changing that with their intelligent routing system. Like Uber for bus riders, Desa's product increases ridership and efficiency, while also maximizing existing fleets. "We want to help agencies provide more for less," he says. "Increased transit access in our communities necessarily means more socioeconomic production." Just look at the numbers. After deploying Pantonium's tech on a little-used bus route in Belleville, the city saw ridership triple with an on-time record of 94 percent.
What's next: Pantonium is launching five new projects in Ontario, Saskatchewan and Alberta, and another in Lafayette, Colorado. And while Pantonium's service isn't designed for subways and streetcars, Desa says it can relieve big-city arteries by expanding to lower-density neighbourhoods and suburban areas.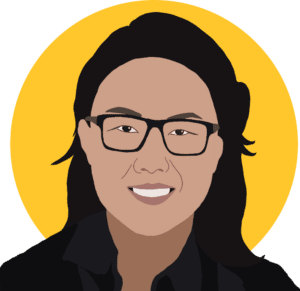 Luna Yu converts waste into game-changing products

According to Second Harvest, a staggering 58 percent of all food produced in Canada is lost or wasted, representing 56.6 million tonnes of CO2-equivalent emissions. Luna Yu founded her cleantech company to do something about it. Started at the University of Toronto and accelerated by the Women in Cleantech Challenge, Yu's Genecis converts food waste into biodegradable plastics and other materials. The startup uses bacteria to break down food waste into short-chain carbons, and then another type of bacteria to eat those carbons and convert them into a polymer called PHA. Unlike other types of compostable goods (like oil-based plastic cups), Genecis's products can be composted within a month, and degrade within a year should they end up in the ocean.
What's next: Recently crowned the Extreme Tech Challenge's global winner in the Cleantech and Energy Category, Genecis is scaling up by courting new clients looking to replace existing product lines. "We used the lockdown as an opportunity to reflect on what matters most and empathize with customers," says Yu. "I'm really proud of how our team excelled in this period of change."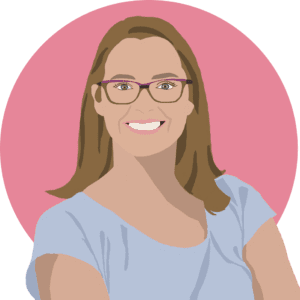 Jennifer Wagner sequesters carbon — constructively
Dartmouth-based CarbonCure has developed a unique technology that allows for concrete — one of the most used materials in the world — to be both more sustainable and durable. The company's process involves injecting recycled CO2 directly into fresh concrete, which makes the resulting concrete stronger while also permanently sequestering the carbon. "Collectively, we're facing a major global challenge," says Jennifer Wagner, president of CarbonCure. "But it also presents an incredible opportunity to reverse climate change." The company has been gaining global traction: its technology is used in more than 300 plants around the world, and it was named the North American Cleantech Company of the Year. As of June 2020, Wagner says their concrete solutions have "permanently removed 73,000 tonnes of carbon emissions from the atmosphere — the equivalent to the carbon absorbed by 95,000 acres of forest in a year."
What's next: "We're only just getting started," says Wagner. The company has the ambitious goal of reducing 500 million tonnes of carbon dioxide annually. While they are already involved in 90 percent of the world's carbon utilization projects, Wagner says there is still a massive untapped market of concrete plants. CarbonCure was recently announced as one of the recipients of Amazon's $2-billion climate pledge fund, which aims to help global companies be net-zero carbon by 2040. They have also begun selling carbon removal offsets as the trend for corporate climate models continue to grow.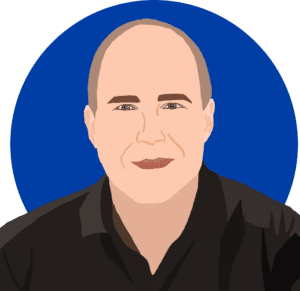 Stephane Germain monitors emissions — from outer space

Witnessing the devastating effects of climate change can make anyone feel small. Now imagine witnessing them from outer space. As president of Montreal-based startup GHGSat, Stephane Germain has managed to turn this cosmic perspective into an incredible business opportunity. Using satellites and various aircraft, Germain and his team monitor global GHG emissions and air quality to help clients meet environmental, regulatory, and health and safety targets. The company's tech can be deployed to any site on Earth, measuring the absorption of light in spectral bands for gases of interest. "Our mission is to bring transparency to industrial GHG emissions," Germain says. "Equipping decision-makers with information allows them to address climate change aggressively."
What's next: This September, GHGSat announced a $35.9-million raise to build more satellite and aircraft sensors, allowing for greater analytics capacity in Canada and Europe. Germain hopes to launch the startup's third satellite (with 10 times the performance power as his first one) in December.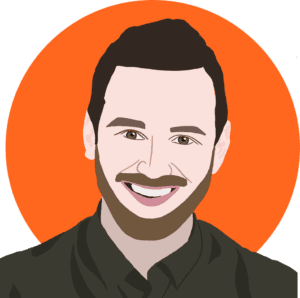 Marc-André Roberge is securing our food supply
Bees play a vital role in the world's food supply. So as bee populations rapidly decline, entrepreneurs are working to find ways to make hive management easier and more productive. That's exactly what Marc-André Roberge set out to do when he founded Nectar in 2016. Through in-hive sensors and insights generated by its machine learning platform, the Montreal-based company's precision technology helps industrial beekeepers gain access to key data that would otherwise be time-consuming and difficult to gather. Information on changes in hive population, queen bee presence and mortality rates can all be communicated through its platform, helping to reduce operation costs and create a healthier environment for the bees under their clients' care.
What's next: Roberge says his company is working on securing more partnerships and growing their client base to expand their technology's reach and impact. "We recently gained a partnership with a major nut and fruits producer to roll out its technology and secure their pollination supply chain," says Roberge. Nectar's tech will also be put to use in more settings, including the rooftop of the MaRS building this spring.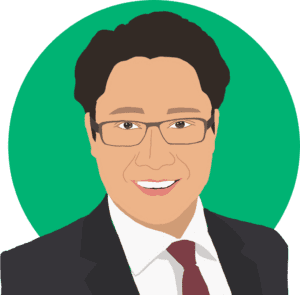 Joshua Wong squares the energy grid
Around 2011, Joshua Wong almost lost his life savings — not to mention his parents' home — in the pursuit of his entrepreneurial dream. Good thing he stuck with it. Today, Wong is head of Opus One Solutions, a three-time Global Cleantech 100 company and one of Red Herring's top 100 private North American tech firms. "If you're not willing to risk it all, then you're not an entrepreneur," he says. And Wong did risk it all on a brilliant invention. His startup's software helps utilities create and operate cost-effective grids. Without having to build expensive new infrastructure, Wong's clients can integrate distributed energy resources (small systems like rooftop solar, wind turbines and electric vehicles that can store and generate power), lower total systems cost, understand consumer behaviour, as well as analyze investments for future needs.
What's next: Wong's team of more than 70 employees is currently running a first-of-its-kind pilot with Southern California Edison, the largest utility in the United States, with the goal of balancing the grid and enticing further adoption of environmentally-friendly innovations. It's working on a project in Parry Sound in partnership with Lakeland Holding's subsidiary, Bracebridge Generation. And as a member of the MaRS Momentum program, Opus One Solutions is strategizing to hit $100 million in revenue by 2024.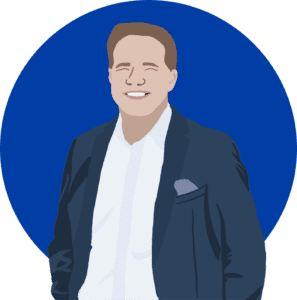 Brandon Moffatt transforms trash into energy
"One man's trash is another man's treasure" has been taken quite literally by London, Ont.–based StormFisher. Started in 2006 by three founders — Brandon Moffatt, Chris Guillon and Pearce Fallis — StormFisher's biogas facility now converts more than 100,000 tonnes of organic waste each year into renewable energy, organic fertilizers and feedstock. With a focus on sustainable organics and power-to-gas projects, the company has started on several large-scale developments in Canada and the U.S. They use surplus renewable electricity at off-peak hours and produce low-carbon fuels for natural gas utilities and large corporations that are seeking to lower their carbon intensities or are in pursuit of carbon neutrality.
What's next: "We are focused on the development of low-carbon energy infrastructure to produce various forms of renewable natural gas," says Moffatt. StormFisher was also recently awarded a contract for a new green bin program in Stratford in which the organic waste will be used to create renewable gas at their facility.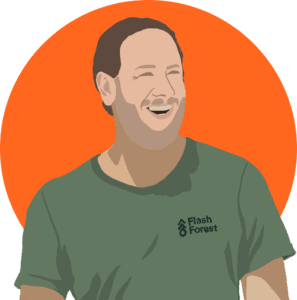 Bryce Jones wants the world to breathe easy
Planting trees is one of simplest and most affordable ways to fight climate change. It's also a promising financial enterprise. Flash Forest founder and CEO Bryce Jones has modernized the ancient practice of reforestation, employing drones capable of shooting pre-germinated seeds into the soil at a rate of one per second. Faster and cheaper than traditional methods, Flash Forest is on track to plant one billion trees on six continents by 2028. "The novel coronavirus once again showed us the global market's vulnerability to natural phenomena," Jones says. "We have a critical window to mitigate the climate crisis — I believe mass reforestation is crucial to that cause." And with successful pilots in British Columbia, and pan-Canadian financial support from governments and research facilities, Jones's crew of scientists, engineers and developers is just getting started.
What's next: 2021 is going to be a massive year for Flash Forest. Jones has secured projects across the country that will plant hundreds of thousands of pods in boreal, mixed temperate and Pacific coastal forests. A fundraising round is also in its final stages, and the startup's drones are on the cusp of taking a major leap, targeting improved seed pod production, intelligent pod shooter deployment and flightpath optimization algorithms.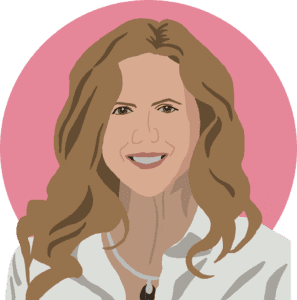 Amanda Hall is developing greener batteries 
After working in the oil and gas sector for years, Amanda Hall decided to move into the cleantech space, founding Summit Nanotech in 2018. The Calgary-based company, which is developing a sustainable way of extracting lithium has seen immense success. Hall was named a finalist of the Women in Cleantech Challenge, has secured funding from Sustainable Development Technology Canada and has landed pilot projects internationally. The company focuses on electric vehicle battery manufacturing using a lithium extraction process that doesn't require the use of limited resources such as fresh water.
What's next: The team is busy working on making their technology adaptable for their pilot partners in Chile and the U.S. "We are constructing our 40-foot pilot unit and we need to be prepared to operate in a variety of possible conditions and environments," says Hall. "We are really excited to take this technology to the field."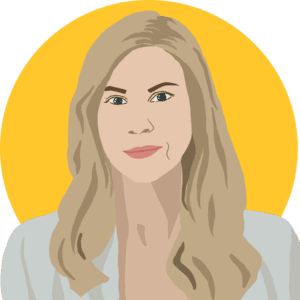 Melanie McClare is preserving our water supply
Swirltex is implementing an innovative water filtration system that could be a game-changer in the water re-use and recycling industry. The Calgary-based company has developed an economical membrane system that uses buoyancy to separate liquids and solids and remove contaminated materials. This process not only uses less energy than traditional methods, it also has a wider use of applications. Its technology has the potential to reach more markets than current membranes are able to accommodate, such as mining, dairy and beverage industries.
What's next: Swirltex recently secured a major partnership with the Edmonton International Airport where its technology will be used to filter contaminants out of the ponds on the airport property. "It's exciting to imagine the immense decrease in water footprint as industrial customers start to recycle their wastewater more and more," says McClare.