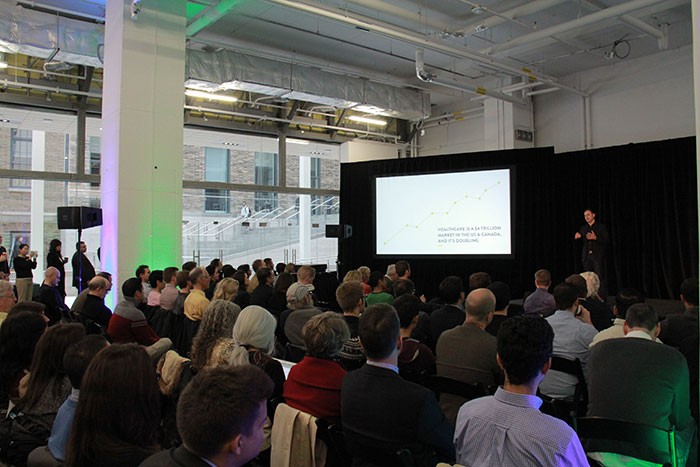 Today, serial entrepreneur Michael Serbinis, unveiled his new startup, LEAGUE—a consumer-focused digital health and wellness platform at the inaugural MaRS Mornings event. The announcement includes $4 million in seed funding led by OMERS Ventures with Foundation Capital, Real Ventures and Infinite Potential Group.
"Healthcare costs are massive and growing at an unsustainable rate. While nearly half of those costs are preventable, next to nothing is spent on prevention—this needs to change," said Michael Serbinis, CEO and founder, LEAGUE. "The future of health is preventative, and it's about the consumer. LEAGUE is the future of health—today."
LEAGUE, set to launch in early 2015, will focus on preventative health by empowering consumers. LEAGUE is currently accepting applications from health professionals and people interested in joining its beta program at www.JOINLEAGUE.com.
Read more