As you embark on your entrepreneurial journey, chances are good that you'll hear the phrase "Business plans are dead" somewhere along the way. The truth of the matter is that, to be taken seriously by investors and banks, a business plan is essential to your success.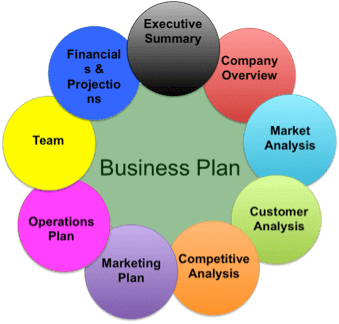 The process of creating a business plan is a beneficial one, as it helps you think more deeply about all of the different aspects of your business. It's important to create one even if you're not ready to find investors yet, because the process reveals any gaps that you may need to fill for your startup.
At last week's Entrepreneurship 101 lecture, Jane Kearns, senior advisor for Cleantech venture services at MaRS, discussed the components of a business plan, two of which are highlighted below. She also touched on the importance of social media in executing your plan.
The executive summary
The executive summary is the most important part of your business plan. It is the first thing investors read and if you don't capture their imagination right away you will lose them and they won't continue reading on. Keep it short and simple, and most importantly, write it last. All of the thinking that goes into your plan sets you up to write a strong executive summary.
Companies don't fail because they can't build their product, they fail because they can't execute their plan. They don't understand the market, their customers and their competition, which are all key segments of a business plan.
Competitive analysis
The competitive analysis section of a business plan is often the most poorly executed section of the plan. This is because companies tend to believe that they have no competition or that the competition they do have sucks. It's important to remember that a competitor may not have your exact product or provide your exact service, but that doesn't mean they're not competition.
Jane offered the example of a movie theatre. A movie theatre competes with other forms of entertainment, so you need to understand the strengths and weaknesses of those other entertainment options. A great way to do this for direct competitors is to fill out the chart below.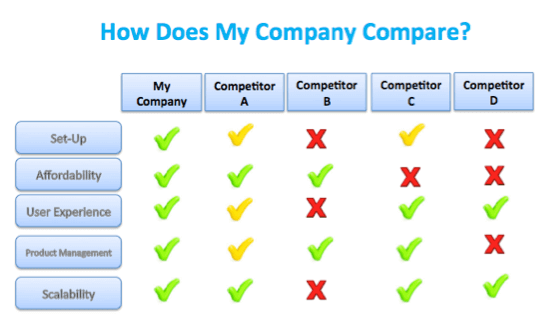 Social media
Pick your social media networks and decide how you'll engage with your customers. Social media is a back-and-forth flow, and success depends on ongoing, consistent engagement and partnership with customers. It's important that you understand that social media cannot be a part-time endeavour—you must fully commit to it.
Video is also crucial to your success as it is the easiest way to tell your story. Be creative and you will engage your customers and investors quickly.
For more insights on how to effectively craft your business plan, check out Jane's video.
Next lecture: Entrepreneurship 101 returns January 7 with a Lived It Lecture with former Dragon's Den Dragon Bruce Croxon.
Resources
Want to connect?
Missed a lecture? Find resources from each session in the Entrepreneur's Toolkit.