As climate change pummels our planet, unleashing everything from baking drought to raging hurricanes, Canada's cleantech entrepreneurs are seizing opportunities where others see only threats. Their solutions are ubiquitous, reaching beyond green transportation and renewable energy solutions like solar panels or wind turbines, to touch almost every part of our lives.
The latest issue of MaRS magazine features some of these innovative startups from our ecosystem, who are fighting to combat current environmental problems and the impact of humans on the world around us. Read about the companies producing technologies that help farmers increase yields and feed our growing population, plus those using innovative ways to turn waste plastic into products that can pave our roads and feed our imaginations. These entrepreneurs are also putting our power-hungry Internet on an energy diet, repurposing cutting-edge tech from Canada's golden age of telecom to make sure we use less power as we consume more data.
And if you thought their numbers were small, think again. Canadian cleantech companies span the entire country and beyond – from Toronto to Winnipeg, Ottawa to Vancouver — outnumbering those in both the aerospace and automotive industries. These startups and scaleups also employ more people than the forestry, pharmaceutical or medical device sectors. With a climate change denier in the Oval Office, these innovators are poised to clean up in the U.S. market, spurred by a Canadian government determined to see them succeed.
Read the latest about some of the ventures in the Energy & Environment sector at MaRS — the world's largest urban innovation hub.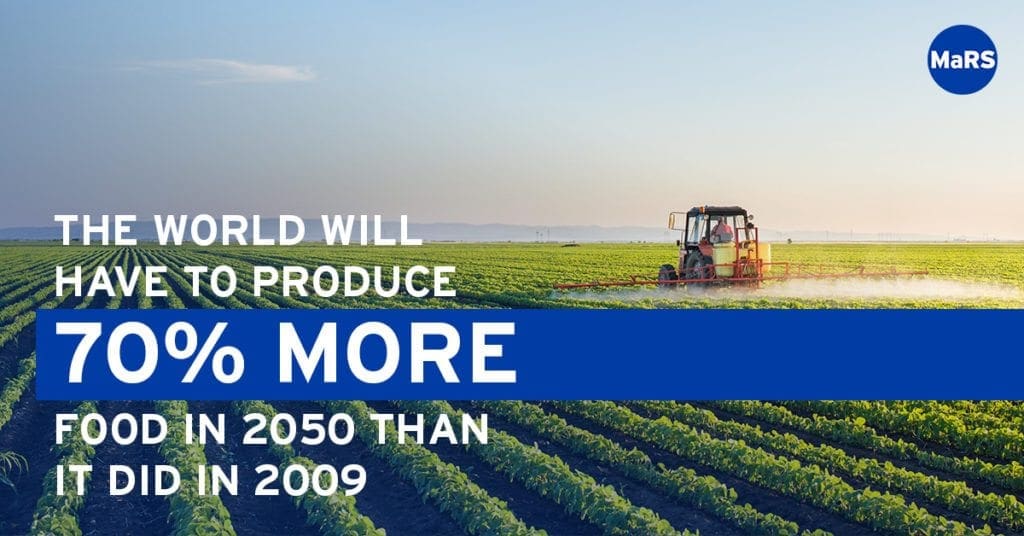 Drought and volatile weather associated with climate change are expected to have a serious impact on global food supply, but a number of Canadian cleantech companies are tackling the challenge. Sustainable agriculture will rely upon Big Data, advanced pest control, selective plant breeding and more.
Electric cars may capture all the headlines and hype, but just lowering the greenhouse gas footprint on passenger vehicles will not be enough to meet global climate goals. Heavy transportation remains a big concern, and it is here that Canadian companies are punching above their weight.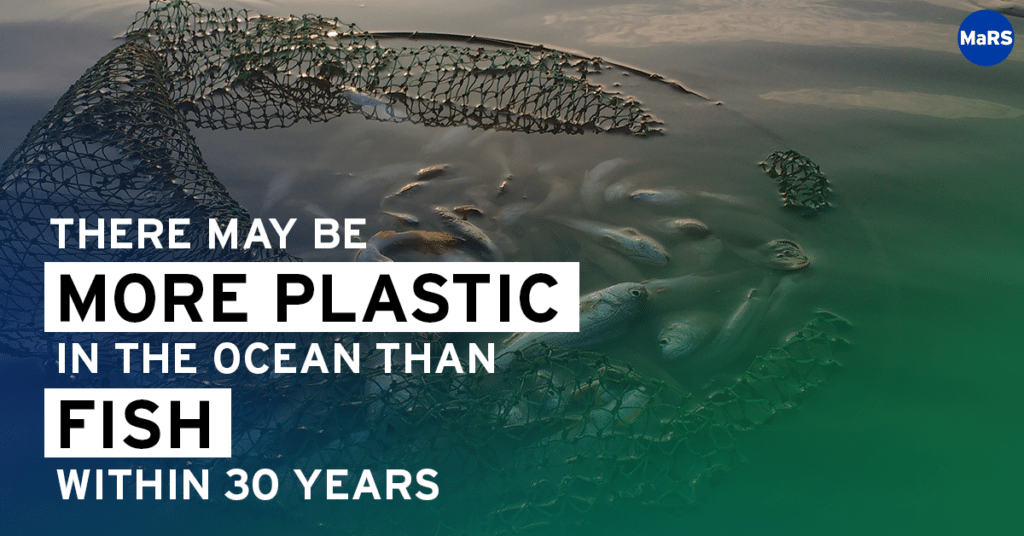 Read about the Canadian entrepreneurs developing innovative ways of turning waste plastic into products that can pave our roads and feed our imaginations.
Canada's leadership in fibre-optics and optical telecom — via Nortel Networks and JDS Uniphase — has paid big dividends to a range of innovative cleantech companies years later.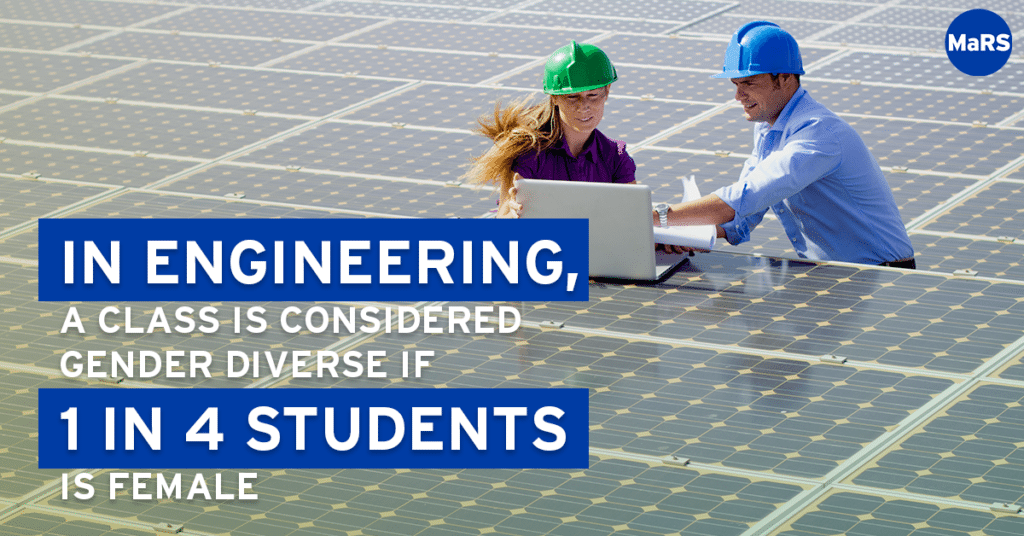 Women are more likely than men to consider climate change a serious threat, they recycle more diligently and are more likely to make eco-friendly consumer choices. Yet only about five per cent of clean technology companies in the MaRS portfolio have female founders. Why is cleantech still a man's world? And what will change that? Jane Kearns, senior advisor at MaRS Cleantech, offers her insight.
A virtual mob of new technologies is storming the rigid architecture of the Edison-era electric grid, promising radical improvements in its efficiency and usefulness. For consumers struggling with the steadily rising cost of power, the revolution promises greater control, allowing them to determine when, where and what kind of power to use.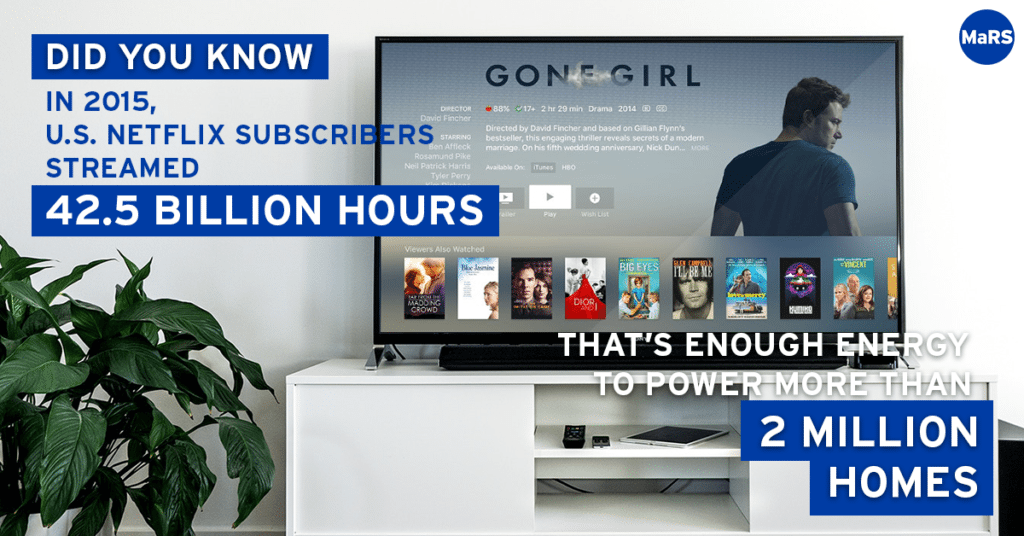 Global Internet traffic is expected to grow threefold from 2015 to 2020, two-thirds of it related to video. To help manage the data tsunami, this innovative company is using quantum photonics to make data networking more energy efficient.
Despite Trump's anti-environmentalist stance, he could actually be a boon for the Canadian cleantech sector. Here's how Canadian cleantech stands to clean up.
As a company grows so too does the range of risks it is exposed to, particularly as it ventures into far-flung markets where labour laws, product standards and intellectual property protections differ. Many early-stage companies focus on surviving the "valley of death" and often push risk management to the back seat.