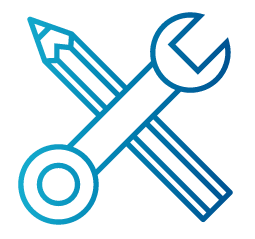 Many of you have used the Entrepreneur's Toolkit this year, and have likely come across one of these resources. Here are the top 10 resources that drew the most attention in 2014. (If you're an aspiring entrepreneur, this blog also acts as a quick guide to the Entrepreneur's Toolkit.)
Sizing your market potential is essential for a range of reasons and strategic decisions you'll have to make about product development, distribution, organizational design and more.
The shareholders agreement is a key document when you're dealing with an investor. This template helps you understand what a shareholders agreement regulates.
Who else is helping you start your business? Review the terms of a legal partnership agreement and how profit sharing will work.
The magic of the perfect pitch deck. Your pitch deck is not for you, it's for other people—namely investors. Take a minute to think about Guy Kawasaki's 10/20/30 rule when you're building it. Trust me, everyone will thank you.
Find out the P's of marketing and why they'll be the backbone of your marketing plan. Don't sell a product, tell your story.
Yes, all three came in under the top 10 most used resources. These articles will help you understand the components that make up Porter's five forces analysis.
Identify the essential questions that will help you approach marketing and communications planning for your business. Determine who you are!
Use the sales funnel metaphor to help you analyze and manage sales opportunities.
This article describes how to use your financial statements as a tool to analyze your company's financial position and performance.
We outlined seven types of barriers to entry that you may face in the market you're entering.
Stay tuned! Early next year we plan to relaunch the Entrepreneur's Toolkit into a series of collections to reorganize our content and encourage seamless transitions from one resource to the next.
Interested in our approach and want to let us know? Don't hesitate to email us at toolkit@marsdd.com.
Read more