From TTC ads to cute robots, it's all about finding the right medium for the right audience.
---
When you boil it down, having a strong brand really means having a strong identity. A brand is a creative abstraction: through design and communications, it represents a company's values as well as the quality of its products. 
And good branding tactics come in all forms. Just look to Toronto's ecosystem of tech companies working in every conceivable sector of the economy. Some ventures, for example, pay for TV commercials reaching hundreds of millions of people; others don't spend a dime on advertising, instead driving community outreach through social-media channels. What each of them share is a gift for telling stories and the ability to reach the right people through the right medium.
Here's how five Toronto startups grew their brands — and sales — in five different ways. 

Nanoleaf makes gorgeous tech to touch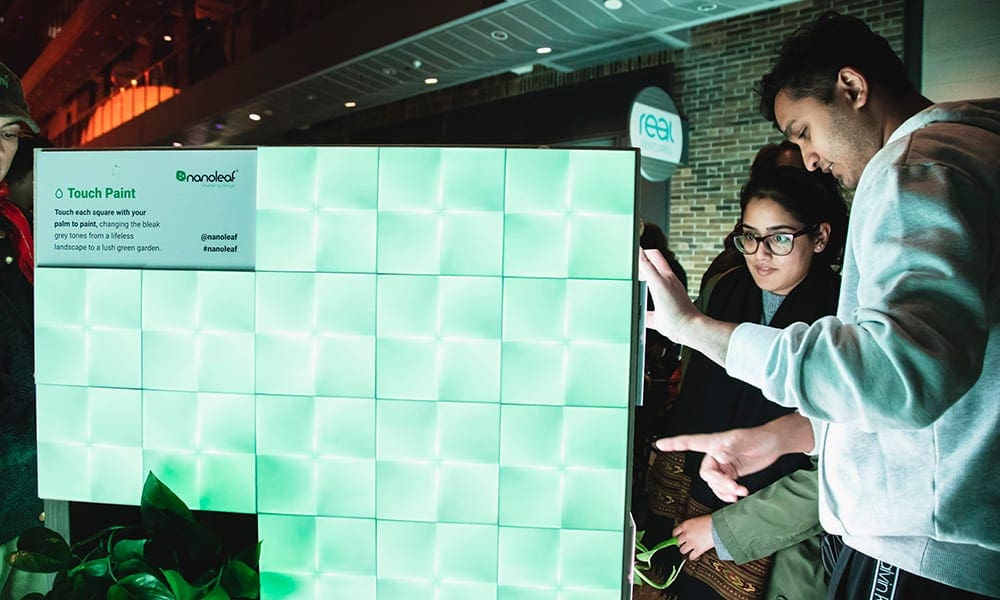 "A lot of smart-home products aren't focused on design," says Leslie Chen, head of PR at Nanoleaf, a cleantech company making LED panels that mimic natural light. "We try to think like artists, because when people have an emotional connection to your product, you generate more revenue, but also greater environmental impact." Art installations have therefore been a pillar of Nanoleaf's branding strategy, especially in the early days when the team was small and budgets were tight. When people can actually see and touch the lights, Chen explains, they immediately understand what the product is and how it works. It's why the startup partnered with MaRS to create Transformation, the banner exhibition for Nuit Blanche 2019. The event hosted 22,000 guests and was mentioned in more than a dozen local and national media stories (the most publicized MaRS initiative ever). "After so many displays, we now have this big footprint with the tech, gaming and design communities," Chen says. And that, in turn, has allowed the company to expand its market and conceive new products. Set to debut later this year is a new nature-inspired light with more subtle illumination.
Tiny Mile disarms skeptics with charming tactics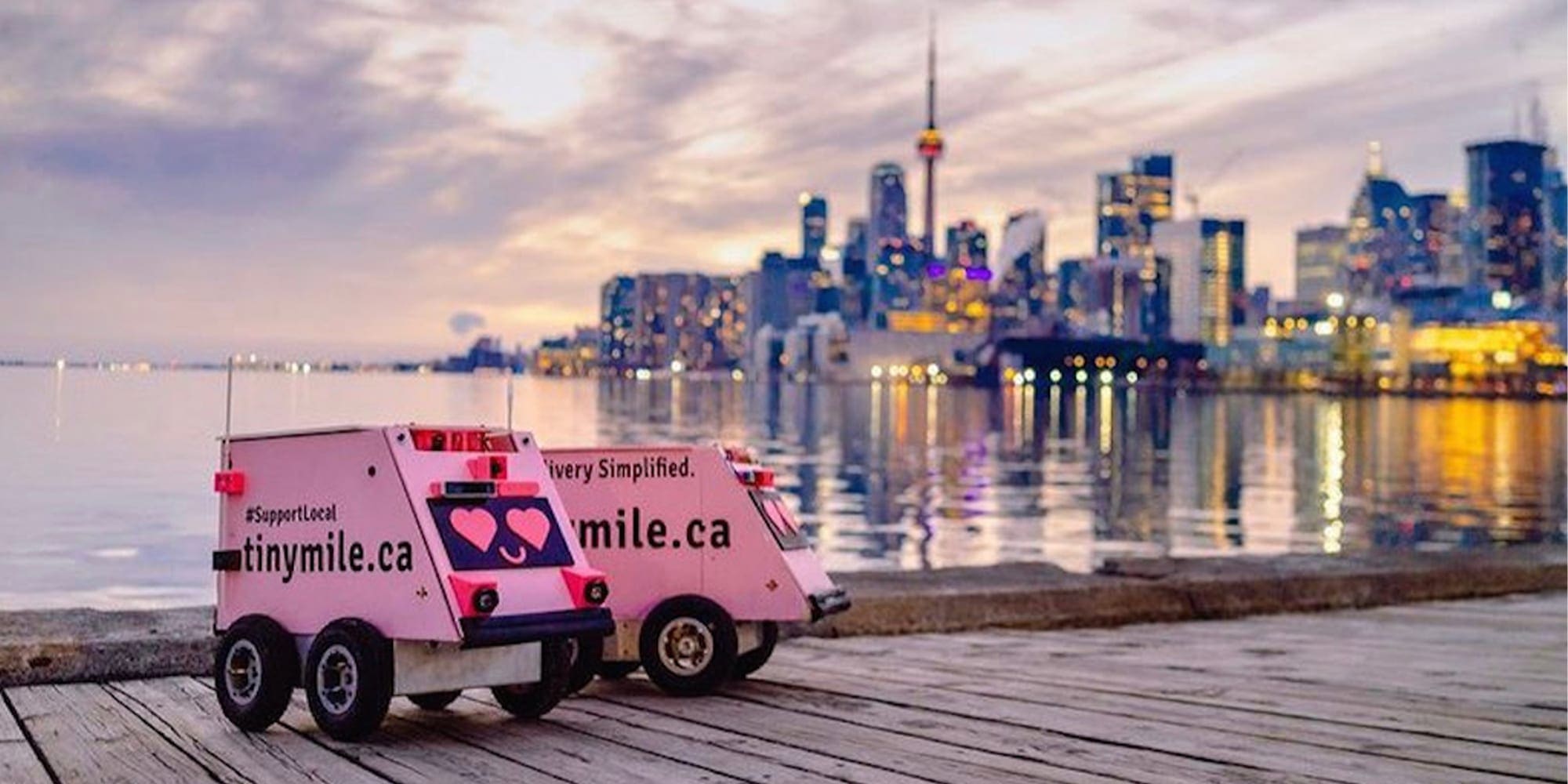 Ignacio Tartavull is well aware that many people are apprehensive of robots. So, when the CEO of restaurant-delivery company Tiny Mile was developing his own automaton, he knew it had to be cute — especially if it was going to roam Toronto's packed streets. So, Geoffrey was born: a pink, cat-sized, four-wheeled robot with hearts for eyes (branded, too, with the Tiny Mile URL and typeface). And Torontonians immediately fell in love. "People are very paternal. They come up to me worried about Geoffrey's well-being," Tartavull says. "They want to invest in him, just because he's cute, and we haven't spent a single penny on advertising." That cute factor has generated countless social-media posts, dozens of articles and videos shared online, millions of views and "overwhelmingly positive comments," according to Tartavull. The company is also moving its headquarters from the idyllic-yet-quiet Distillery District right into the downtown core, which will likely create even more Geoffrey buzz, what with the added traffic and density. The Tiny Mile team hopes their robot friend will also one day serve as a roaming advertisement for restaurants. 
Maple advertises — the better way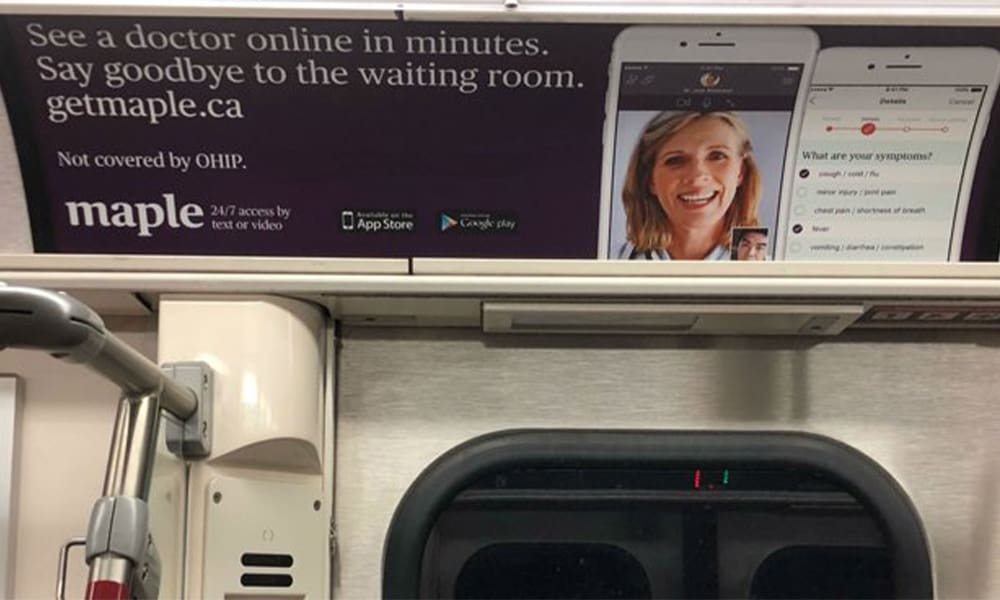 Startup Maple helped pioneer Canada's telemedicine revolution through the pandemic. All that new business has allowed Maple to further its TTC advertising campaigns. Back in 2018, the startup debuted its first-ever transit ads — compact banners placed on the walls of subways. In 2020, Maple levelled up, this time wrapping entire streetcars with ads. The cost of such "Super Train" wraps is reportedly not cheap, though, as Little Dragon Media puts it, "an advertising campaign aimed at getting every set of eyeballs in Toronto possible is probably well worth the money for a big-name brand company with a large marketing budget." And now that Maple has firmly rooted itself in the Canadian mainstream (more than two million customers with thousands of general practitioners at the ready), co-founder and CEO Dr. Brett Belchetz tells the Financial Post that his team is going for global expansion.  

Smart Nora takes it straight to the people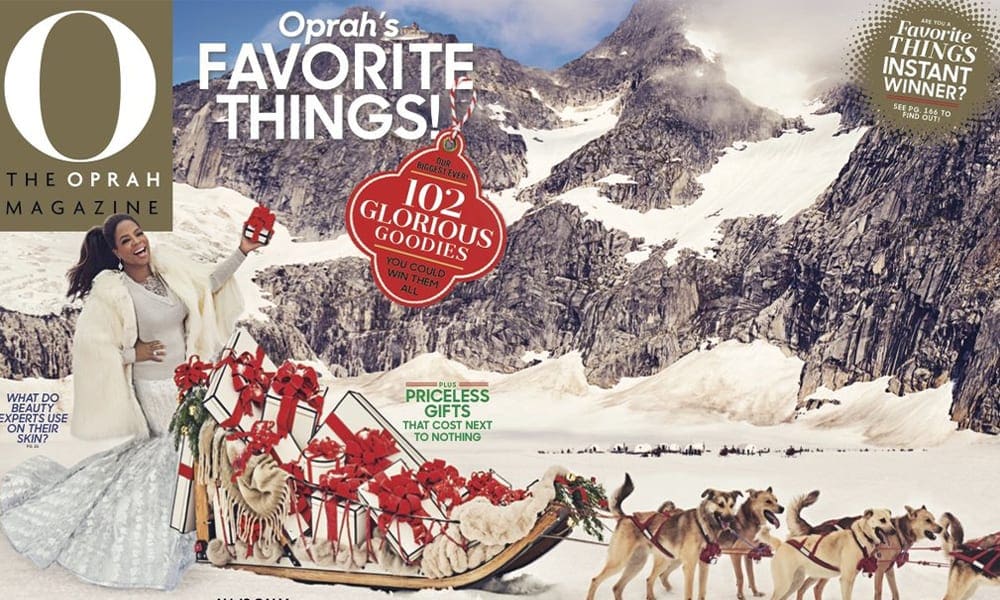 Advertising doesn't work for everyone. Just ask Behrouz Hariri, CEO of Smart Nora, maker of a pillow solution that prompts a user to change sleeping positions when it "hears" snoring. Hariri knew he had a consumer-friendly product, so in 2018, he tried to make a big splash by advertising it on WTF with Marc Maron, a critically-lauded podcast with millions of weekly listeners. "Yeah, that was a failure for us. For Smart Nora, the podcast was too expensive," he says. "We would have had to spend money that we didn't have." So, Hariri and his employees changed strategies. First, they realized that the solution had to be showcased with video, because it was a physical product with a striking design. Next, the team committed to marketing heavily on social media for low cost, community engagement and video-sharing power. Finally (and most importantly), Smart Nora focused its ambitions by targeting its ideal users: couples. "We're all about improving healthy relationships. So, even though we're a tech company, we rarely pitch the company to technical outlets," Hariri says. Since the big shift, Smart Nora has been featured on The New York Times' Wirecutter, as well as Oprah's Favourite Things. Hariri's advice to cash-strapped companies: "Make sure you know your own story."
Wealthsimple goes big and small all at once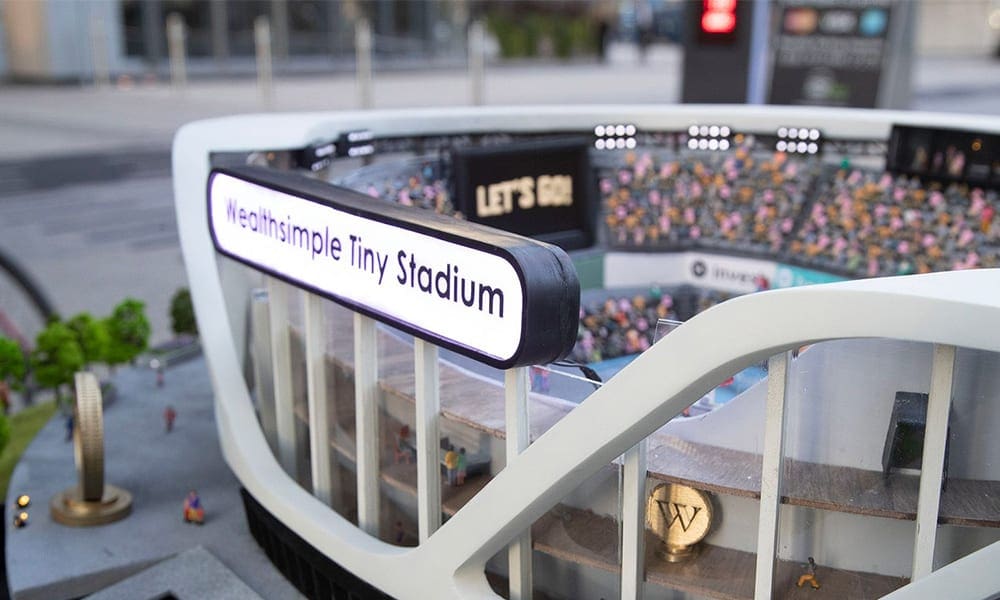 By now you've seen the commercials: American celebrities endorsing Wealthsimple as a smart and sexy way to make and save money. The campaign revolutionized how financial institutions cater to young people and everybody, really. Wealthsimple has always identified with being an outsider — a smaller, friendlier, fintech alternative that loves firing off tactics traditionally suited to lifestyle brands. Consider that absurd day in August 2019 when the startup claimed to have purchased the naming rights to a salad-bowl-sized stadium built next to the CN Tower. "It [was] just meant to be really funny," creative director Mike Giepert told Media In Canada at the time; a publicity stunt highlighting Wealthsimple's "tiny fees," doubling as a dig at big banks that spend billions to be associated with professional sports teams. The result was divisive among consumers. Marketing experts argued with detractors on Twitter, countless online publications critiqued it, while some Torontonians just stared at the thing in confusion. But whether these people got the joke or not, the point is they all left the experience knowing more about Wealthsimple.
Want the MaRS magazine delivered to your inbox? Sign up to our newsletter and never miss a story.